Weekly round-up of yummi-news from around london and the blogosphere. Now released every Sunday and brought to you by a London eater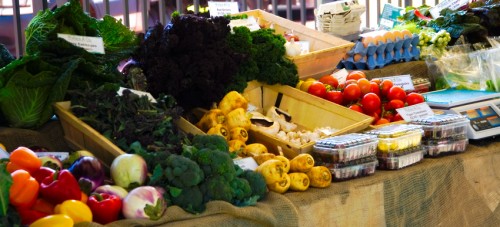 A  look back at the past week of the eating blind,  summer revival and….
eating happenings here on London Eater
Just as I bid farewell to summer just seven days ago, she came back to me. Oh man, you know, we shared a whirlwind romance, at times me and british summer were at odds with each other. When I wanted to take her out on a picnic, she decided to rain down on me, when I felt like settling for a movie at home, she tempts me with those rays of sunshine. I was heartbroken when she decided to say goodbye, but this week she's back.
Woah.
It's beautiful weather this weekend here in the big smoke. 18 C all day long and that sun, it was unreal. I'm glad. Although, this week I was feeling alittle under the weather, I managed to catch the autumn bug early this year, a mild fever and I did lose my voice. After much warm honey drinks and gurgling apple cider, I'm glad to recover just in time to enjoy the weekend. 
I set myself up for a big week, but didn't deliver on a couple of posts (sorry guys), particularly, my wine review continues to elude. However, I did manage to get five posts out, so that's alright:
london happenings around the Smoke
Cheryl, you are the perfect woman
X-factor is the UK version of american idol. It used to be all about Simon's frankness, but everyone is just desensitised now. So the producers made a great move, they brought in Cheryl Cole. She's sweet (shedding a tear as she feels for every passionate wannabe, or that guy who's doing it for his dear wife who passed on..) and she's a tough little cookie as she takes no prisoners, especially standing up to Simon. Valerie is a great song and this guy did a good job:
Probably the wrong forum for this, just watch the video guys, she's got the warmest smile (i'm just shamelessly in love now). Cheryl if you are reading this, oh who am I kidding, like Cheryl Cole is going to be reading me.  
I just want to announce that there are nice markets going on at the moment. If you are in west london, stop by bute street in south kensington, there's a small farmers' market which is very nice. For something a little more upmarket, try sloane's square and head towards saatchi gallery in kings road. they are doing a really nice food market. Finally, I just have to mention borough market.  
What are your plans this year? How about a medieval style banquet dinner and eat while you watch jousting knights and dancing wenches. It's near tower bridge and yes, jousting knights complete with cheesy scripted dialogue and 14th century armor. Check it out here.
reading happenings around the community
I havent been doing that much reading up this week, spending much of my time nursing my fever in bed. Zzzz. But I did manage some stuff that caught my eye:
Im still trying to figure them out, really intriguing blog which is "A Delish Stew of Hi/Lo Culture Through The Lens of Food, With Commentary, Recipes & A Relentless Jones For Food Safety. Local, Organic, Incorrigible." They closed the comments because they get too many, they are cool, and quintessentially what blogging is all about. Check em out already.
Ok this is just cool, what they do is suspend a dinner table at a height of 50 metres from the ground. Unfortunately, they are not doing this in the UK just yet, but its something I really wouldn't mind doing. Although I'm not sure it'll do well in the british rain & wind & cold and all the swaying…. sway soup, sway soup… ok that's just fun.
Jason Perlow at off the broiler is food writer and a food lover. I love his writing and he exudes this warmth in his words. He's someone I really aspire to, you know, good writing can be so uplifting. In this monster of a post, he's doing an in-depth look at Porterhouse new york. Lots of juicy pictures and a great sunday read. Check it out already guys.
Speaking of inspired food writing, Emily is showing bacon love in her latest post. I always enjoy really her posts, its just good writing you know and somehow always manages to bring a smile everytime I read her work. The pacing is great and its like holding a great conversation and being led on a literal adventure at the same time. 
On and ahead into the future
Next week, there'a a write-up on London's oldest wine bar, a dutch pancake visit in London and one of the best tapas bars in Soho. Not forgetting part 3 of my quicke wine guide (expect it on tuesday night), you keep coming back, I'll keep working hard for you.
Grey's back on tv and Izzie had a crash victim where her memory resets every 30 seconds. Everytime it does, she had to tell her that her husband died from the surgery, every 30 seconds, it was a despairing moment. So in the end, she decides life's too short for sadness, so she finally says to her 'everything is going to be alright, your husband is coming to see you now..' 
And she smiles. 
Have a good end to the week folks and see you back here in seven.