When I last wrote about this restaurant, James was then the latest Young Turk to successfully transition into his own permanent setup, which takes his mother's maiden name. Just under 4 years later, Lyle's now finds itself in That list, holding a michelin star, and alongside fellow YT cohort Isaac McHale, represents the current state of Modern British cuisine.
Even with the fame, what I like about James Lowe and John Ogier's restaurant, is how they have stuck to their core philosophy, continually building on the minimalistic approach that focuses on harmony of flavour, without the unnecessary flourishes on the plate, nor in interior design. Some might find it all too jarring, but for me, the canteen ambiance is something I really love, especially these media saturated days, it is rather like a reprieve.
With each visit, I find Lyle's has continually improved its offering, and what I think they have become truly good at, is become this platform for expressing British terroir. While seasonality to some restaurants is more of an aspiration, at Lyle's, it is the mantra. It fits in with the daily changing menus that observes the seasons, rather than impose, they make their ideologies invisible to diners. Viewed in that light, the starkness is more a sign of humility, to let the food speak for itself.
For instance, you might have see James' English peas and ticklemore dish do the rounds in IG; an unassuming yet eye opening dish, all down to the quality of the peas, they pop with natural sweetness, the proverbial green caviar. The lengths he goes to source them, is probably why it's so good – English Spring on a plate. Another example is his in-house smoked wild Lincolshire eel, with a luxuriously full texture and mouthfilling savouriness, quite unlike the industry standard of wares from the Dutch Eel Company (also based in Lincolnshire), itself a top notch product preferred by many London chefs.
All his menus are like that, Native lobsters from the South West in the Summer, apples in the Winter and of course British game in the Fall.
In an age when eating out is about trying out new things week to week, I am pleased to see that Lyle's has stayed true to itself, honing its craft and looking in the local larder for inspiration. They are one of few places in town that sells Oliver's ciders and perry, a little fancier than whatever goes in your snake bite, but the quality really is top notch, and worth trying. Only my fourth visit here in four years, but I will look to up the count in 2018.
Pictures and descriptions from my last two meals here:
—
January 2018
Smoked eel, seaweed and kale, £14
The aforementioned Lincolnshire eels, smoked in-house.
Queen scallops and blood orange, dried roe £14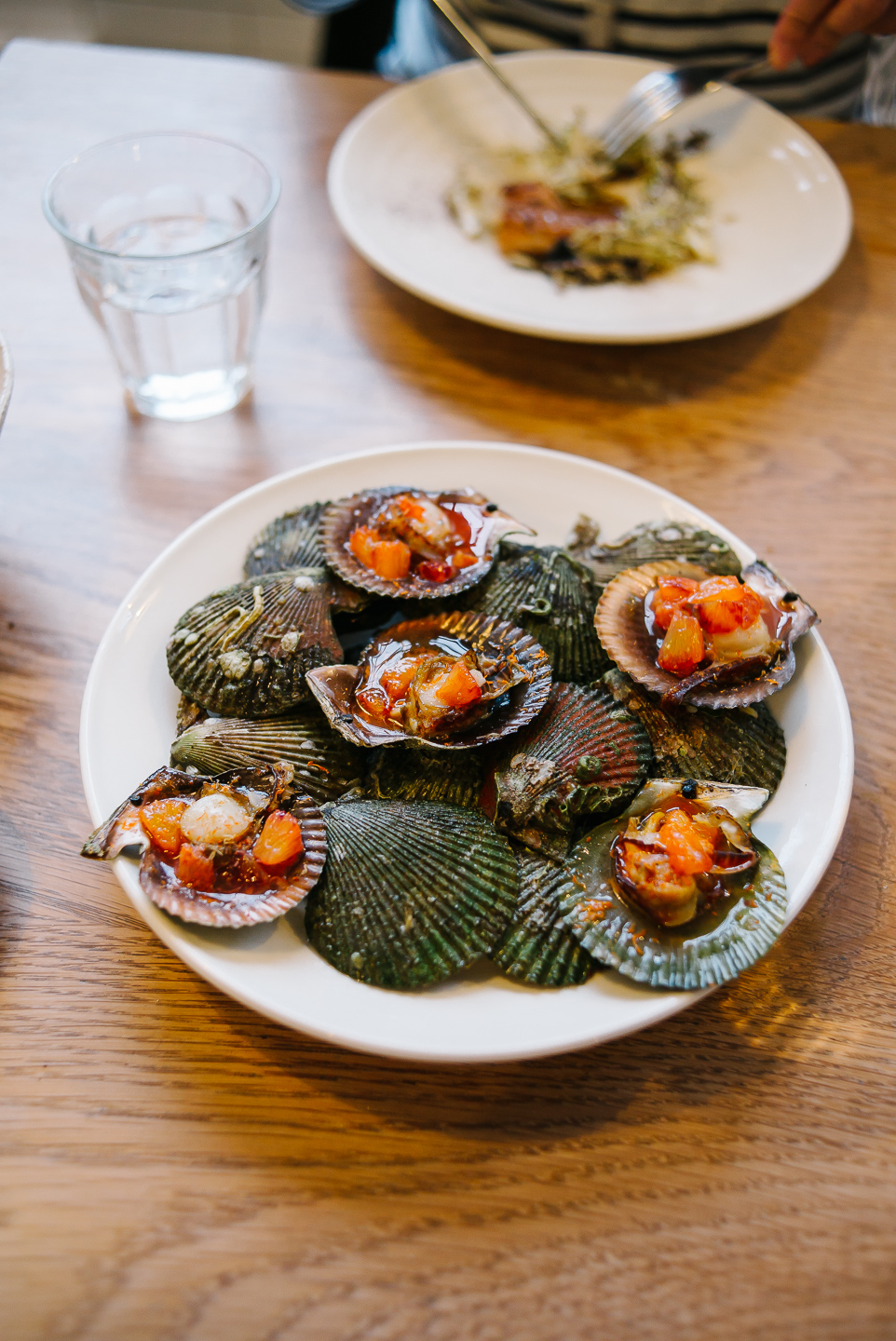 A quintessential winter combo right here. Other chefs play on this as well with great effect, including Brett Graham. Here, James has simply grilled the scallops in-shell, allowing its juices to flow out, and be tempered by the blood orange. Simple, but utterly delicious.
Seabass, chicory and bergamot, £27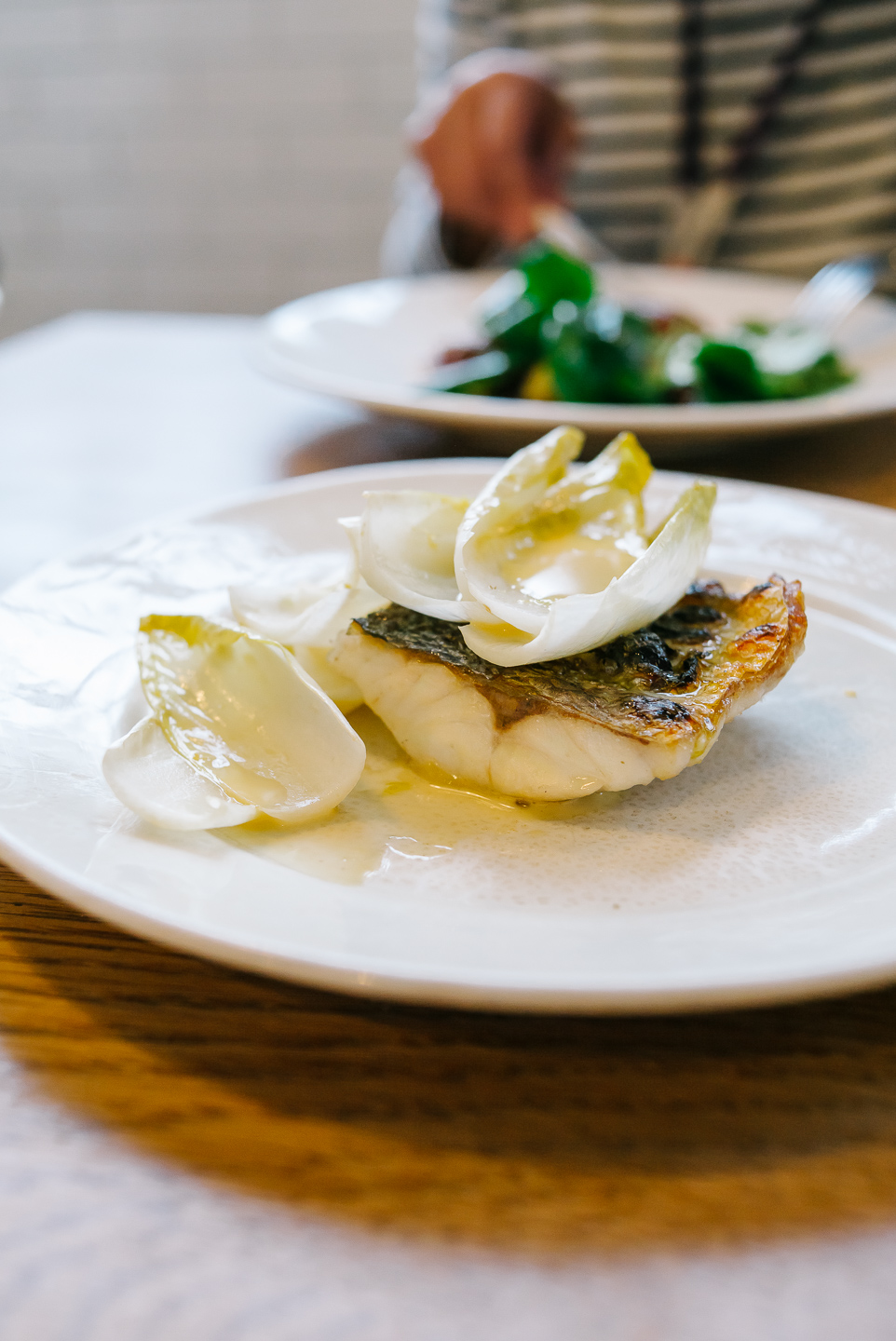 Spanking seabass perfectly grilled. Wonderful acidity in the bergamot beurre blanc, light and fragrant, with touch of bittersweet from the juicy white chicory. Noble fish, simply cooked and absolutely delicious.
Mallard, parsnip and pickled cherries, £25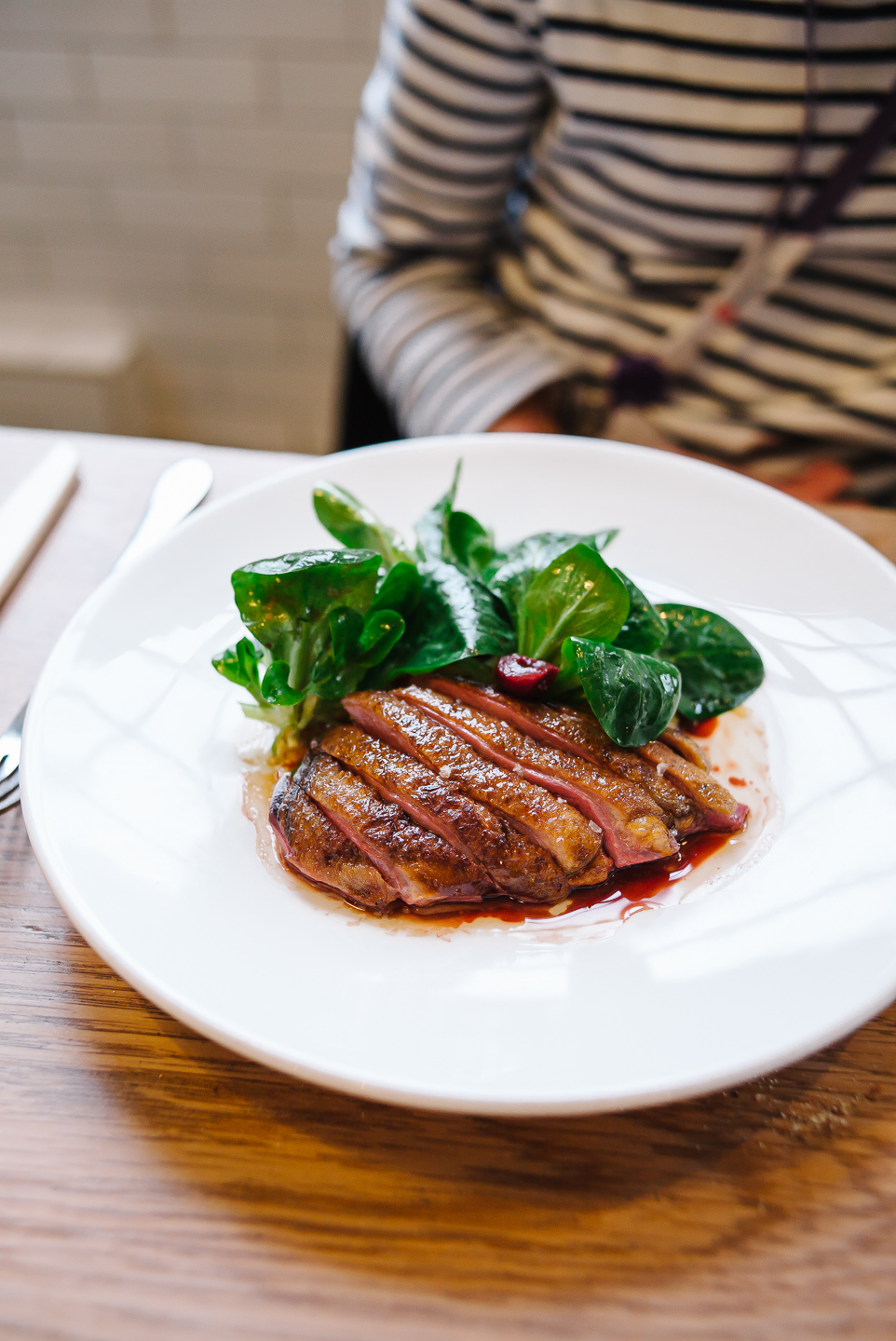 Classically done to rare, as is required as most wild game is so lean. I like teal, but mallard really does have wonderful flavour. They will soon be coming off menus across the country as shooting season comes to a close, to be seen again in September.
Honey & beeswax ice cream, apple & rapeseed, £9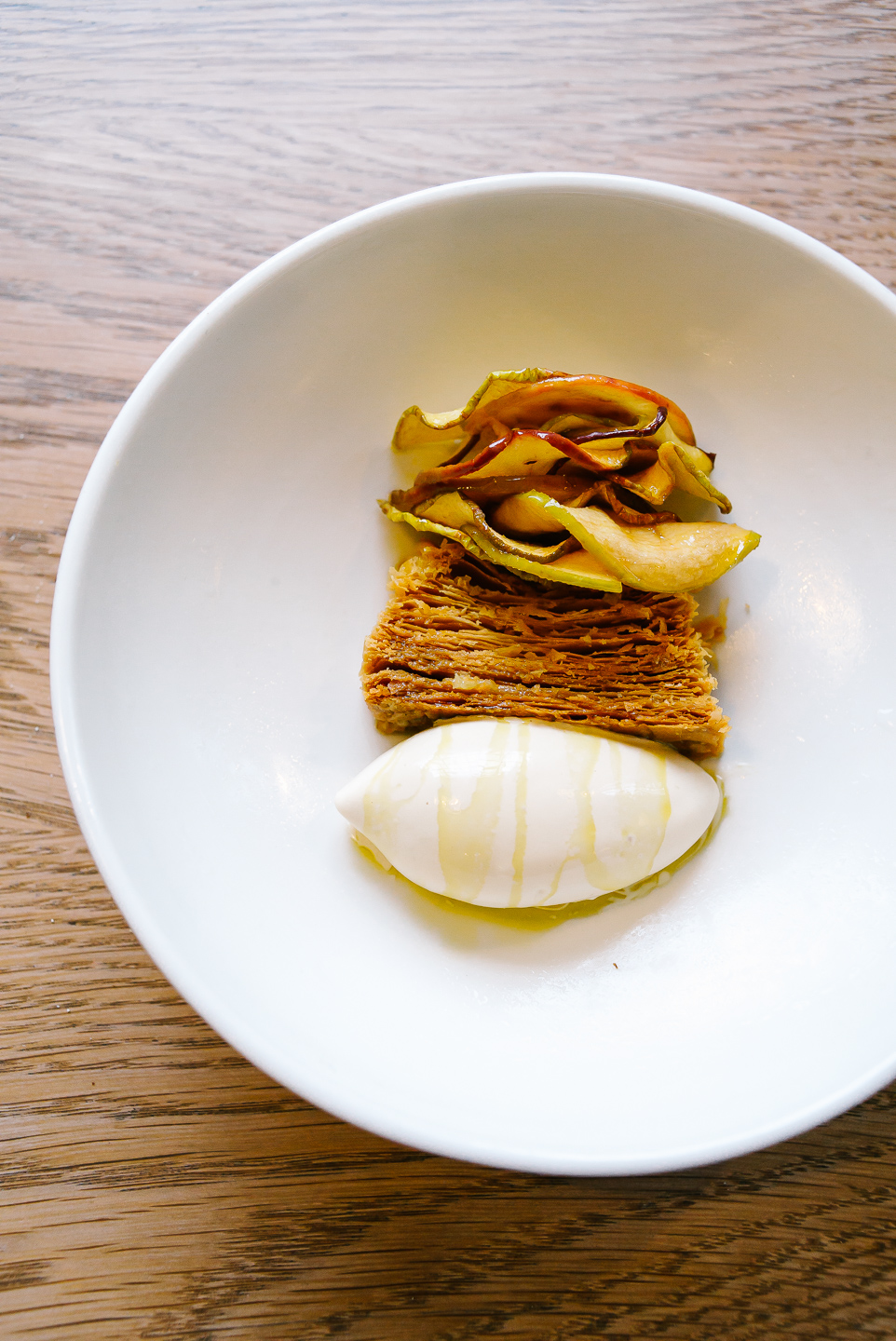 Stunning pudding. Simultaneously invoking different aspects of apple tart fine, tatin and millefeuille.
Absolutely incredible work on the puff , this is up there with London's best. Crazy lamination, very soft and crispy flakes, similar to the likes of L'Arpege. With deep buttery flavour, it also is redolent of fine Chinese egg rolls. Pitch perfect flavours, thin mandolin apple slices presumably dehydrated till soft, provide freshness, whilst the beeswax ice cream is rich & aromatic, yet clean like a sorbet.
We paid £118.13 for 2 people.
—
July 2017
English peas, ticklemore. sweet cicely and lovage, £11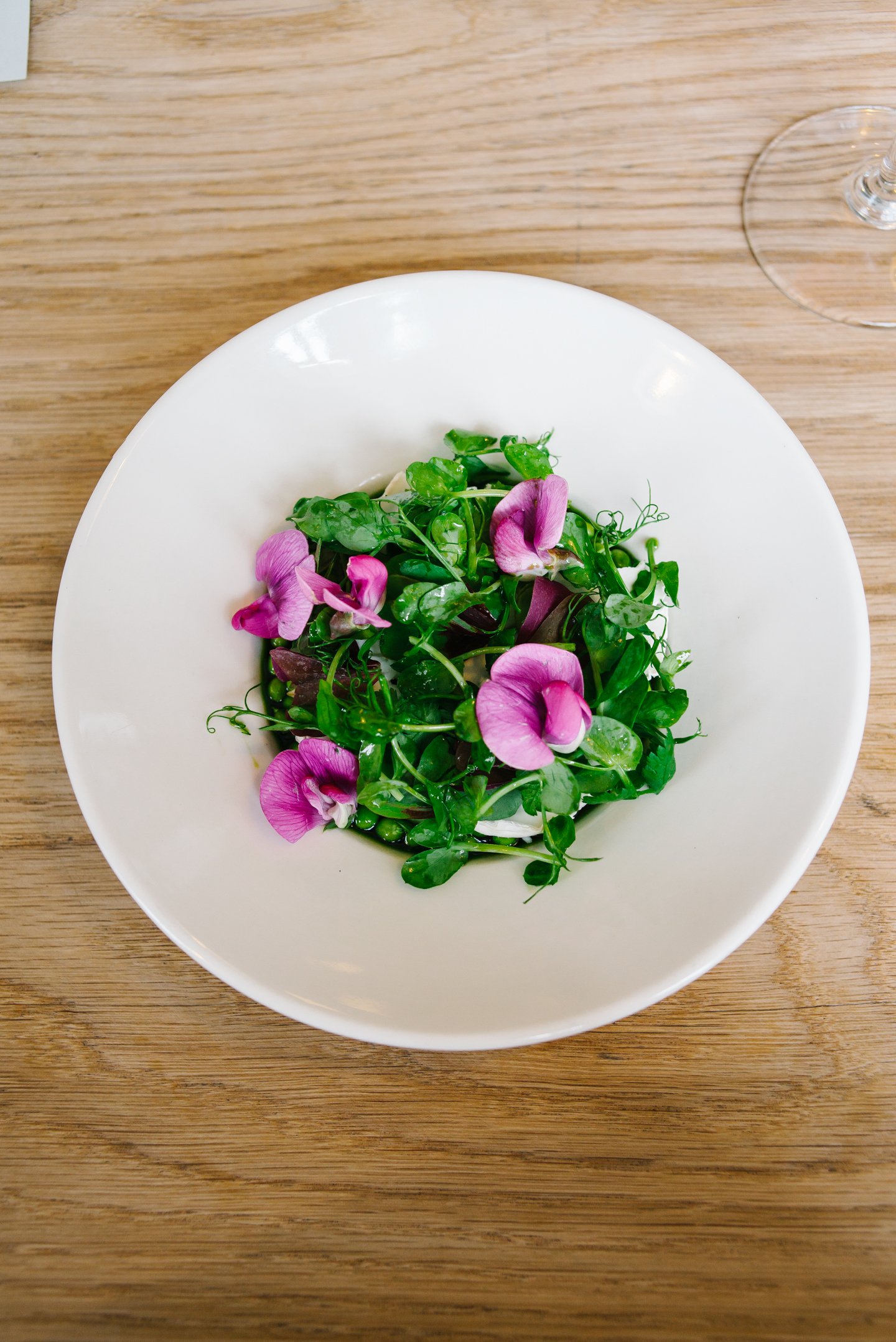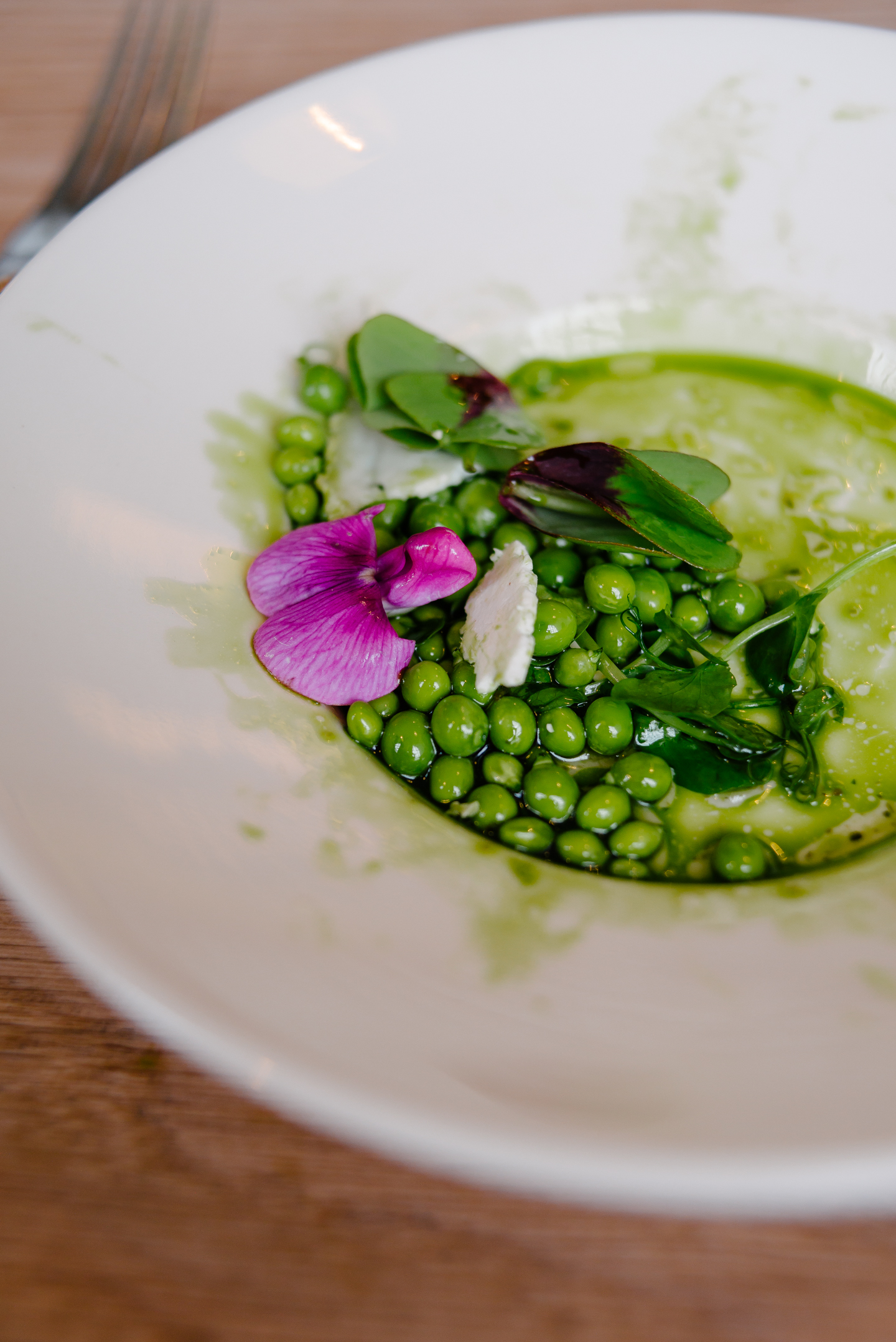 Razor clams, sea aster, £13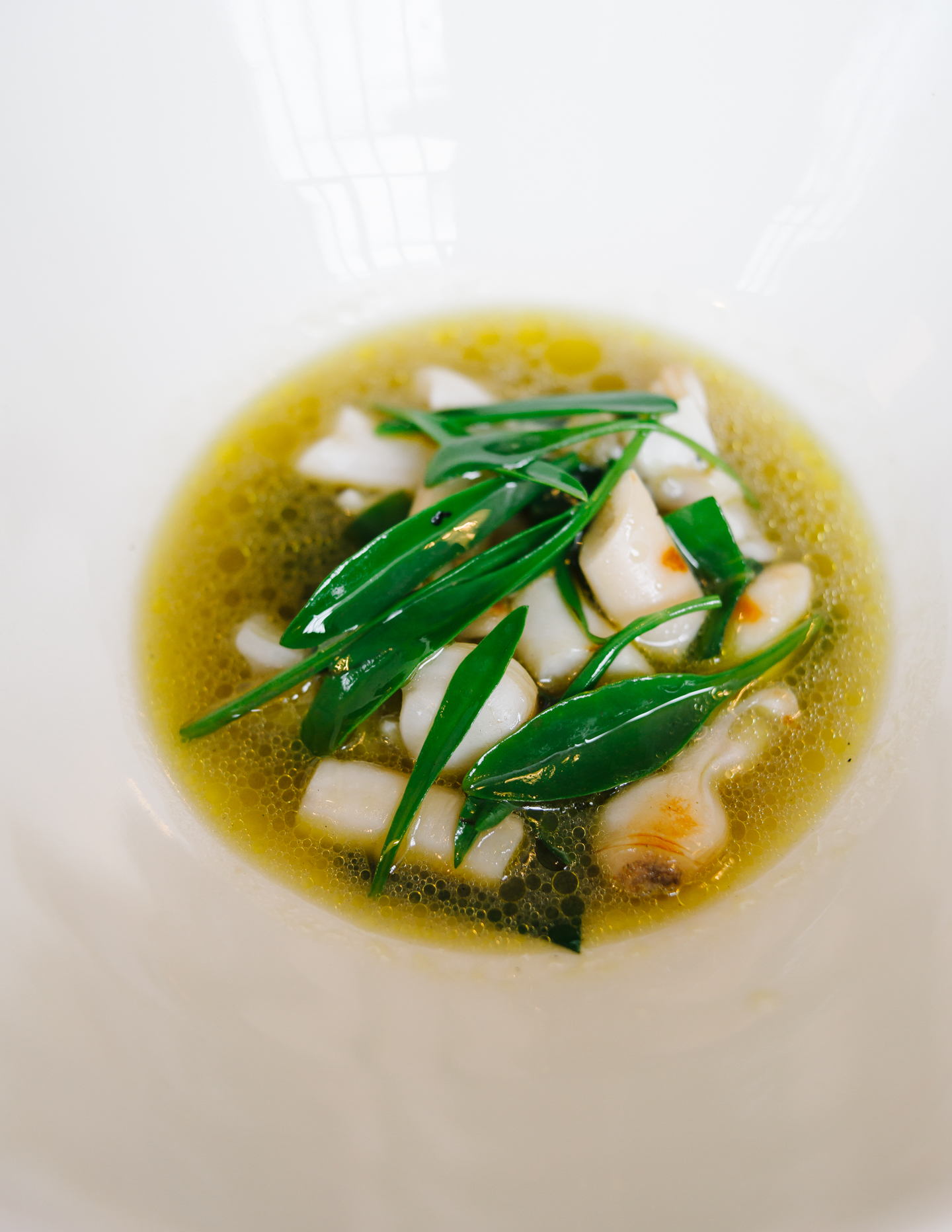 Whole Cornish lobster tail, cobnuts, mousserons and a bisque sauce from the carapace, £30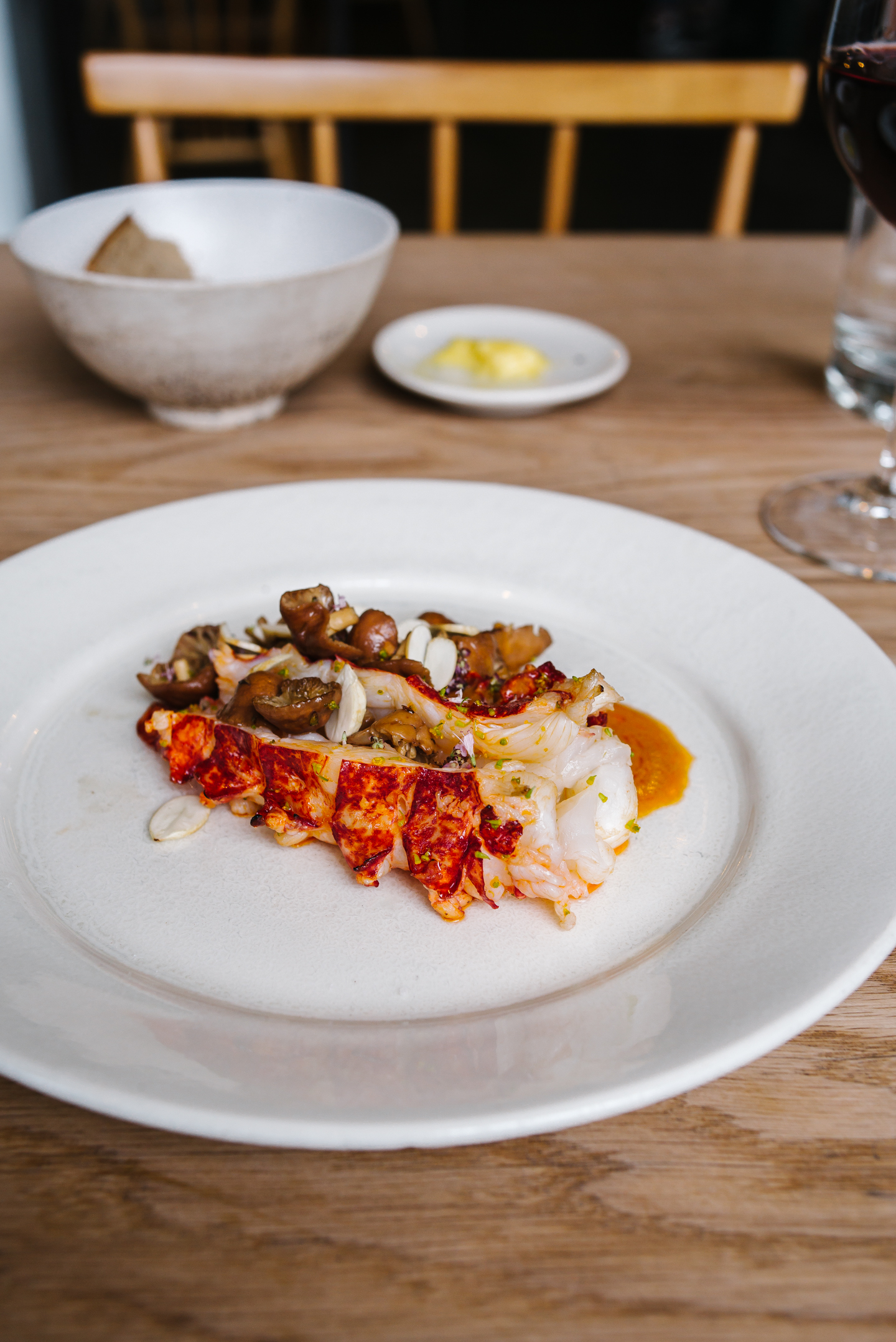 Shelled, skewered, lathered in lobster oil and grilled to a perfect mi cuit. Eyeballing it, I reckon it's from a 700g to 800g crustacean. Gorgeous butter baste on the mushrooms, and overall I really enjoyed this rather rich lobster dish. Just under £30 for a whole tail, and pretty good value.
Autumn Bliss raspberries with brown bread ice cream £8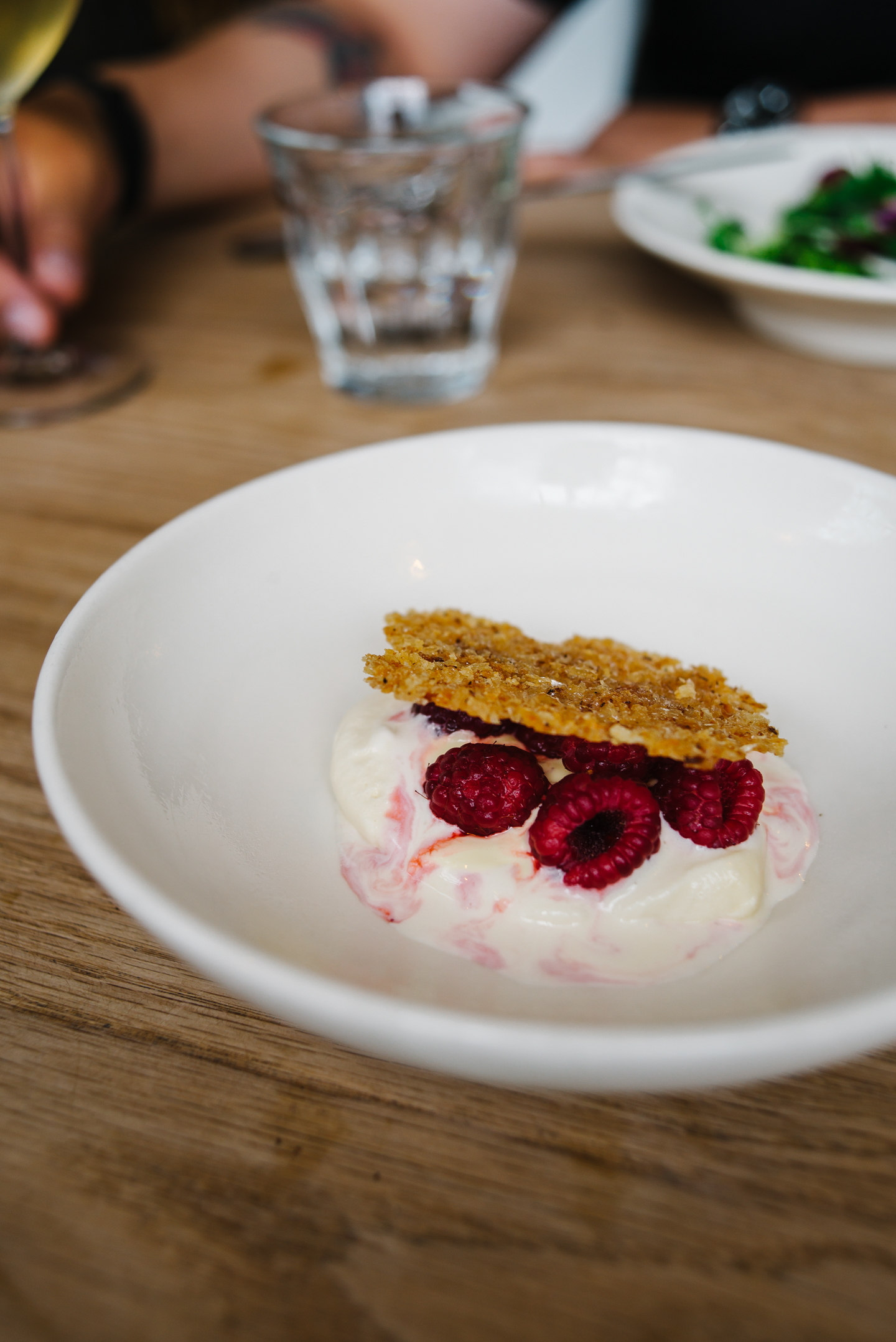 The quality of the raspberries really quite something else, they have this deep red colour, reflected in its long flavour profile. A more than capable rival to French Tulameens.
We paid £112.84 for 2 people.
Details
Lyle's
British
Lunch ALC £45pp ++ (ave)
Dinner set £55pp ++
Tea Building, 56 Shoreditch High Street E1 6JJ
Tel: 020 3011 5911
Tube: Liverpool Street Station