The word is the great Pierre Koffmann craves the stoves still, and is searching for another bricks and mortar to continue his Tante Claire revival. He shut the Berkeley reboot at the end of 2016, the reason apparently is to do with the hotel's need to turn the space into a the hotel gym. In the mean time, the legendary Chef will pop up with the odd one-night special here and there, until he secures this new site to relocate his restaurant.
And so we went back for one last lunch on Christmas eve 2016 at Berkeley, during the final week of service. I chose all the classics. The execution wasn't as spot-on as my past meals here, but overall it was still extremely satisfying.
We paid £106.90 per person for 3 courses each, 1 bottle of wine, coffee, service.
I miss Koffmann's already. Its a London Institution! The crystal ball is pointing further east and I hope to see the relaunch next year. Can't wait.
More notes below.
Squid Bolognese-style, £16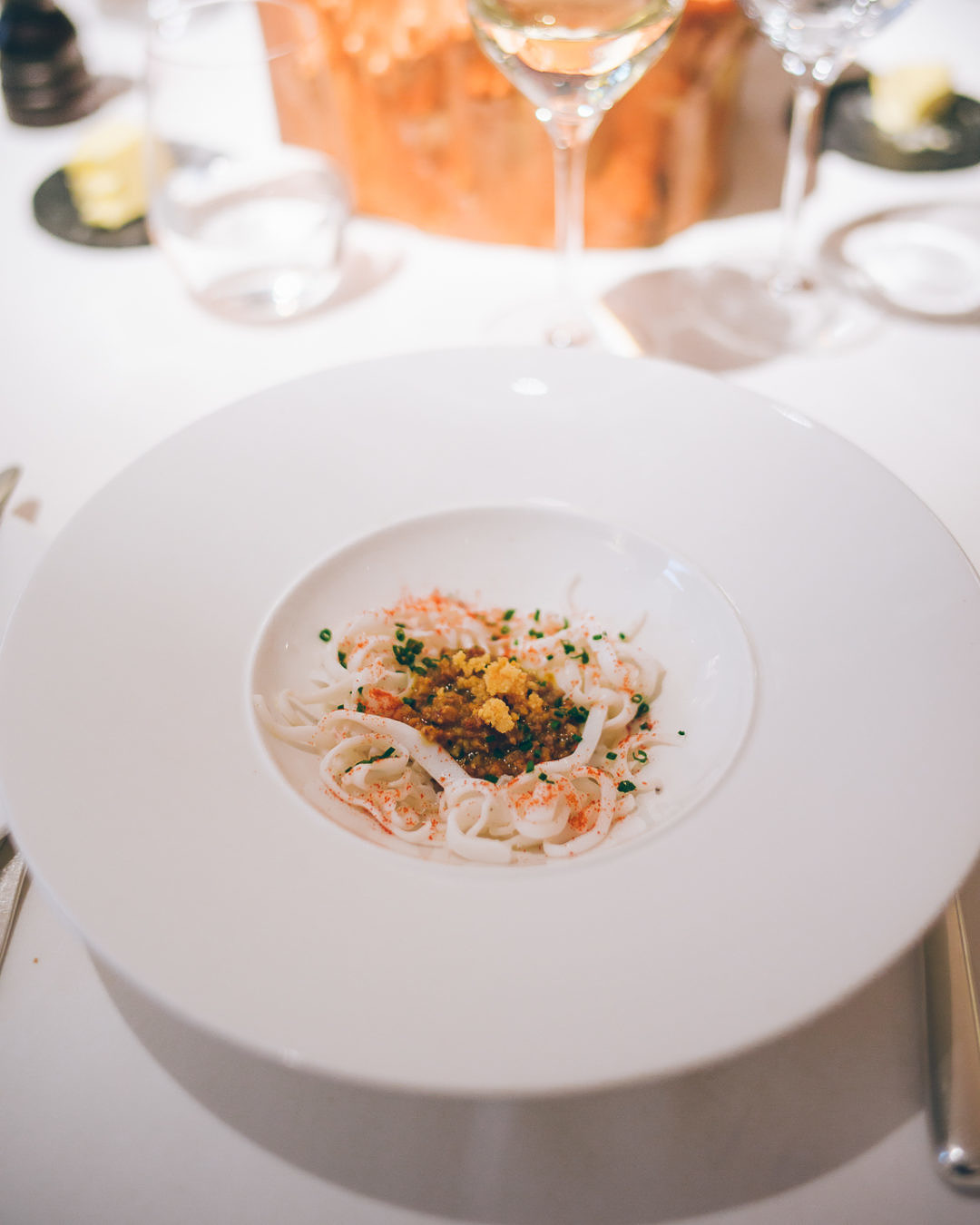 I love it when squid/cuttlefish is served like this (especially the great Chef's version, obviously). A clever technique of freezing, slicing into ribbons and quick flash in boiling water. Usually this dish very good here, but today the squid was a touch overcooked and a little dry, so not quite al dente. The squid ragu (made from the rest of the squid) on the other hand was totally spot-on. Still very tasty dish, just not quite as good in the last days of Berkerley.
There are others in town who treat this dish with equal respect with their own riff, including that place I over-love, Bonhams.
Pieds de Cochon aux Morilles Tante Claire, £30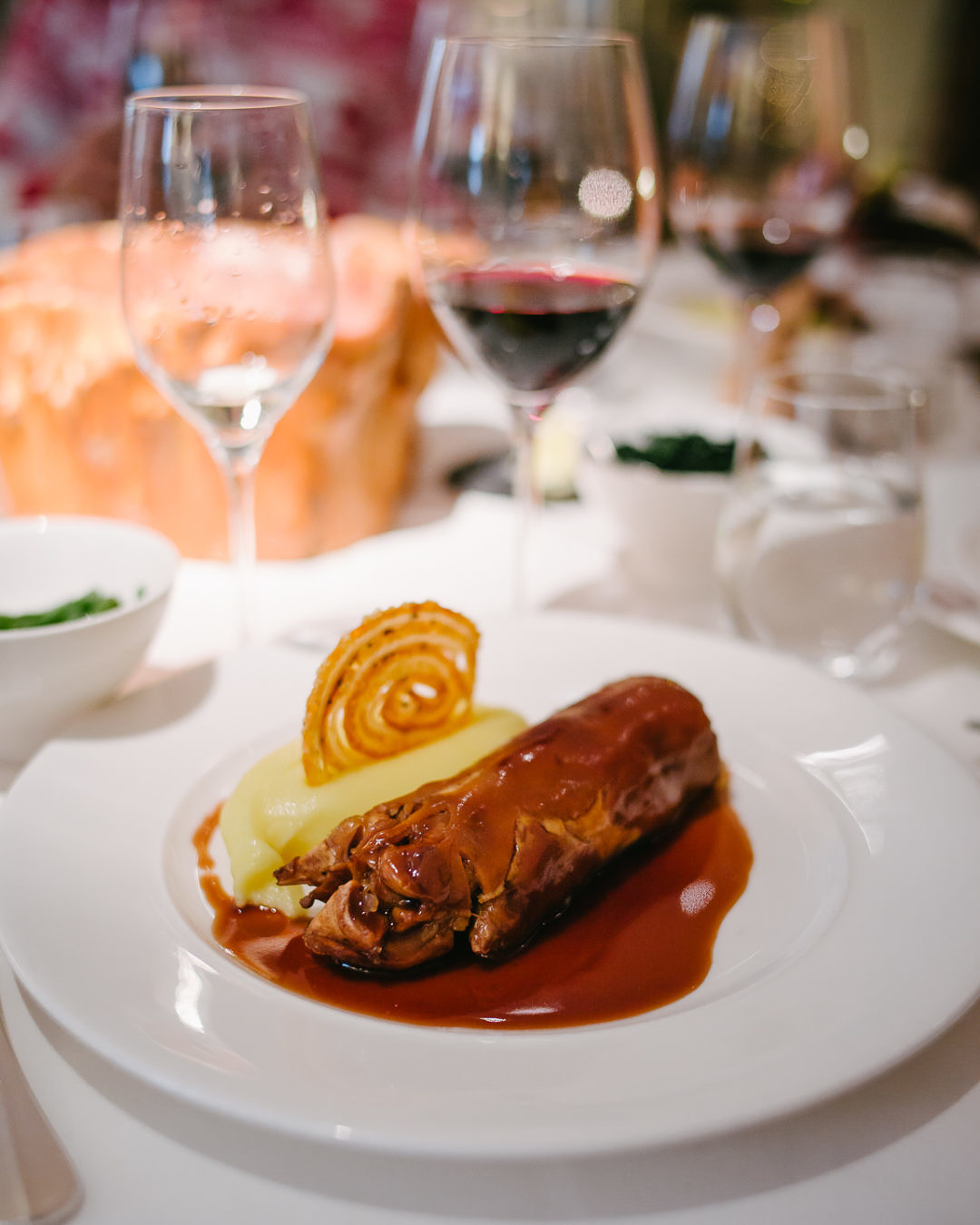 Deboned and stuffed with morels and veal sweetbreads, binded together with a farci of chicken breast. The gloss on the sauce. Woo, this is still such a joy to eat. Amazingly rich and potent, made possible only through laborious prep into something that looks deceptively simple on the plate. They really don't make them like they used to anymore. I still have the menu (which Chef kindly signed for us) lying around from the Selfridges pop-up years ago. Loubet was cooking that night alongside Chef (or was it Aikens?).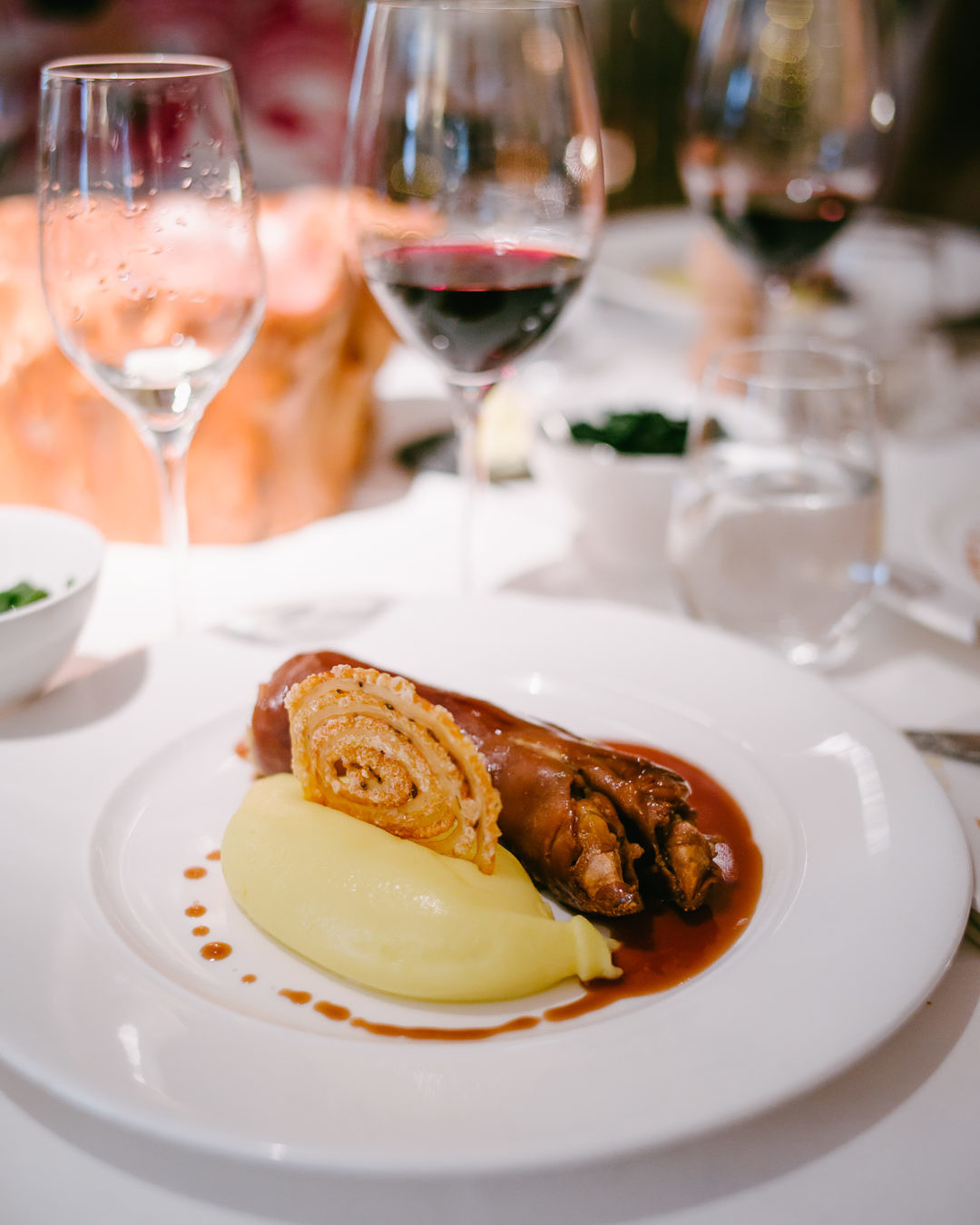 I tell you what, I love a great potato puree (or puree de pommes de terre for you pedantics), and Koffmann's version is just luxurious. Who came first anyway? Koffmann was ahead of Robuchon right? More butter please.
Pistachio souffle with pistachio ice cream, £15
And of course, the Classic finish. Simplicity, done well.