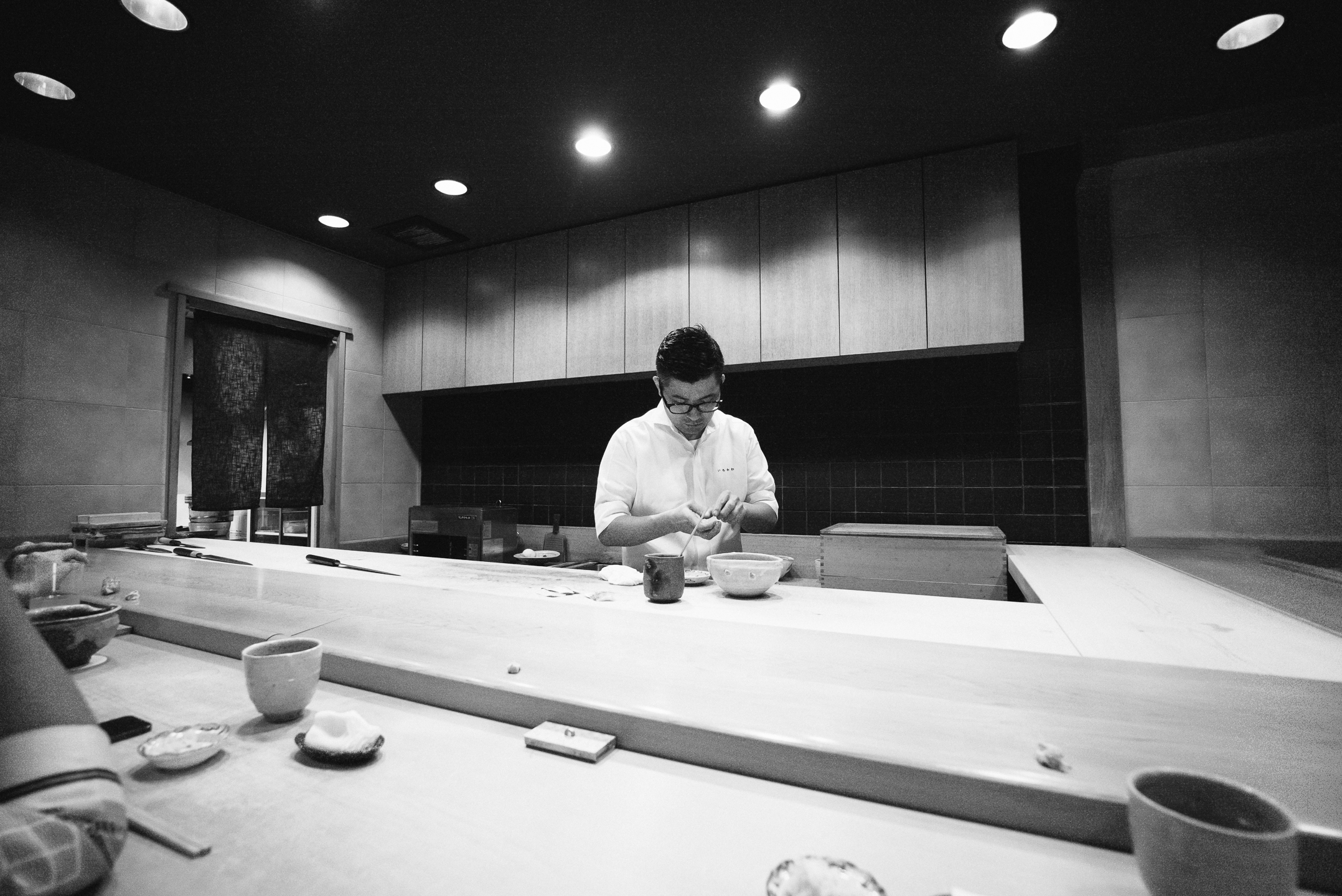 Katsumi Ichikawa carries an interesting legacy, especially to Londoners, since you in the know, know him as apprentice to the great Mitsuhiro Araki. He worked for the sushi master for 4 years, including the year when Araki san won his 3 stars in 2011. Araki san would move his sushi ya, then located in the serene surburbia of Setagaya, to ultra-posh Ginza. It would be a short relocation as he closed his Ginza location in 2012 to (after much delay) eventually set up in Mayfair, swapping Spain for Oma, Albas for Rishiri and …the rest, you will know better than me.
Whilst Araki san went in search of pastures anew (and to be closer to his daughter), his apprentice returned to their old Setagaya location – the same exact spot where the Araki legacy had begun – to continue his craft, albeit with his own name on the door.
In Itamae years, he is relatively young, yet Ichikawa san is now sailing past his mid thirties. The reason being that he actually started out in Kikunoi learning Kyoto Kaiseiki for 7 years before he caught the sushi bug. Perhaps this was always in his plan to absorb and to eventually fuse the two distinct cuisines into his own restaurant. That's what he offers in his Omakase-only sushiya, a dose of Kyo ryoiri tradition blended into Edomae.
And so Otsumami begins rolling with flashes of the Kikunoi training. Crystal clear and crunchy seabass sashimi, indicating thoroughly bled fish; A deep miso marinated barracuda, grilled to a delicious toasty crust; An expertly prepared abalone, steamed whole in-shell and served with its liver. The abalone was pillow soft bolstered by the rich funk of its own liver – truly a highlight of the appetisers. Though my favourite of the Tsumami was the lightly smoked horse mackerel, in which the burnished skin and charcoal infused flavour lingered on the palate long after I savoured the slices.
To the sushi, we start with kohada that has been cured to a perfect balance of very sour and very salty. The pickling resulting in a melt-in-mouth tender neta, itself enhanced by the hot shari – still steaming from the fresh cook -, rice being firm and seeping with red shari. A good start.
Then as is expected of Araki's disciple, there is no lack of tuna and indeed he wastes no time in diving directly to his tuna sequence. It start surprisingly with yellowfin and is surprisingly very good. This is followed by showpiece trio of hon-maguro, landed at Tappi(? Yes that confused me too, but it is hon-maguro I suppose), Aomori and aged for 5 days. Yep, his tuna is pretty good, pearly yet soft textures, meeting the warm and rather tightly packed, though still airy shari.
The high acidity of the red vinegar rice stands up to the fish. Each piece ends with a unique buttery finish, that I find very pleasant. Though the shari is quite muscularly seasoned, it is also -IMHO- quite well balanced and not overblown. I find it to be careful and subtle work, which also shows the Chef's palate.
Finally, a piece of zuke akami that began its marinade at the start of the sushi course was served as the penultimate piece. The additional liquid uptake absolutely dissolved the textures, further softening and seasoning it. I thought it to be the best of the tuna, ending on a high as it were.
Of the non-tuna pieces, my favourite was for sure the horse mackerel, a redux I should say as it re-appeared as sushi after the excellent smoked sashimi appetiser. I think this piece best represents Ichikawa san's style, derived from his master and visually an exciting thing. The scoring looks almost violent, making the neta fragile to mould, yet the end result is structurally in good shape. There's a hint of crunchiness (probably because white fish isn't aged for too long?) and works well on the textural front, soft, melts as it hits the palate, yet pushes back with some chew. So the scoring seems practical to me, as it's enhanced the eating, as the soya sauce seems to reach deep into the neta leading to an initial explosion of saltiness. The warm shari follows with sharp vinegar, then the sting of wasabi, and to the saltiness of the rice which balances out the fat from the fish. It ends with absolutely beautiful buttery finish, seemingly a feature that runs the gamut of his pieces.
The other piece which I thought was superb was his squid. With salt and a squeeze of sudaichi. The scoring was top drawer, leaving a crunchy yet soft texture with this striking sweetness redolent of taffy apple – a sensation which I interpret as to be quality squid, done right.
Then we are back in Kyoto, a cute chirashi of ikura and bafun uni from Konbumori, East Hokkaido. Very, very good, ikura so sweet it may as well be pudding, with the uni unleashed an incredible tidal wave of flavour. Here the strength of red vinegared rice was a beautiful contrast to the topping. This was gorgeous, really I could have had two more bowls.
The last of the savouries was a toasty anago, finished on the grill, though the steaming ensured that the textures were ever so fragile that it dissipated like cotton candy on the palate. Incredible!
Finally we finish on the customary egg pudding, tamagoyaki. Ichikawa san appeared to be check the middle of the omelette as he sliced it up. It was a little runny in the centre – like a Japanese tortilla – and I was unsure if this undercooking was accidental or intentional. Nevertheless, I really enjoyed the slight runny centre – a highlight in fact – gradually firming up outwardly to a soft moist sponge.
Overall, a solid meal. From a "technical" standpoint, to my limited palate, it is a notch lower when compared to say Sushi Saito, in the top tier. Mainly, I feel the shari (rice is from his home prefecture of Gunma) just misses the sweet spot of perfect bounce, air pockets etc. So the 1 star (which he has retained for the 2017 guide) seems the right level.
As for value, the pieces are smaller than the Kyubei derivatives and given location, this is lower QPR than the Ginza counterparts. For 16 bites in total without soup or maki, it ends abruptly for ¥39500 (£275) for two. It just seems a touch expensive. Though this is a lot cheaper than Araki san of which £275 won't even cover a meal for one. Not a comment on skill level obviously, but just highlighting how shocking Araki san's London prices really are. World's most expensive Sushiya? Till he starts offering a lunch concession, I'd rather save up for a return ticket to Tokyo.
My feelings for Ichichawa san's cuisine are quite strong as I think he is attempting a kind of old fashioned luxury. Delicate textures resultant from extreme scoring to maximise its softness. There are good bones and I feel there is yet more potential to be unlocked. Ichikawa san is still a young fella, years to go before zeroing on perfection, but there are several positives which suggest he may get there someday.
On top of that, he's in a fantastic neighbourhood, if not for this visit that had forced me out of the dizzying confusion of Shibuya, I would have missed out on a trip to Mont Blanc in nearby Jiyūgaoka. It is chestnut season afterall.
I'll be back again, soon I hope.
Details
Sushi Ichikawa 鮨 いちかわ
Sushi
Lunch Omakase (¥18000 + tax) : Sunday
Dinner Omakase (¥20000 + tax) : Everyday
4-27-1 Nakamachi Setagaya Tokyo
Tel: 03-3705-2266 (+81-3-3705-2266)
Metro: Kaminoge
—
Pictures
Lunch Omakase at Sushi Ichikawa in Setagaya Tokyo. November 2016
Otsumami
1. Seabass sashimi
2. Abalone with liver. Steamed in shell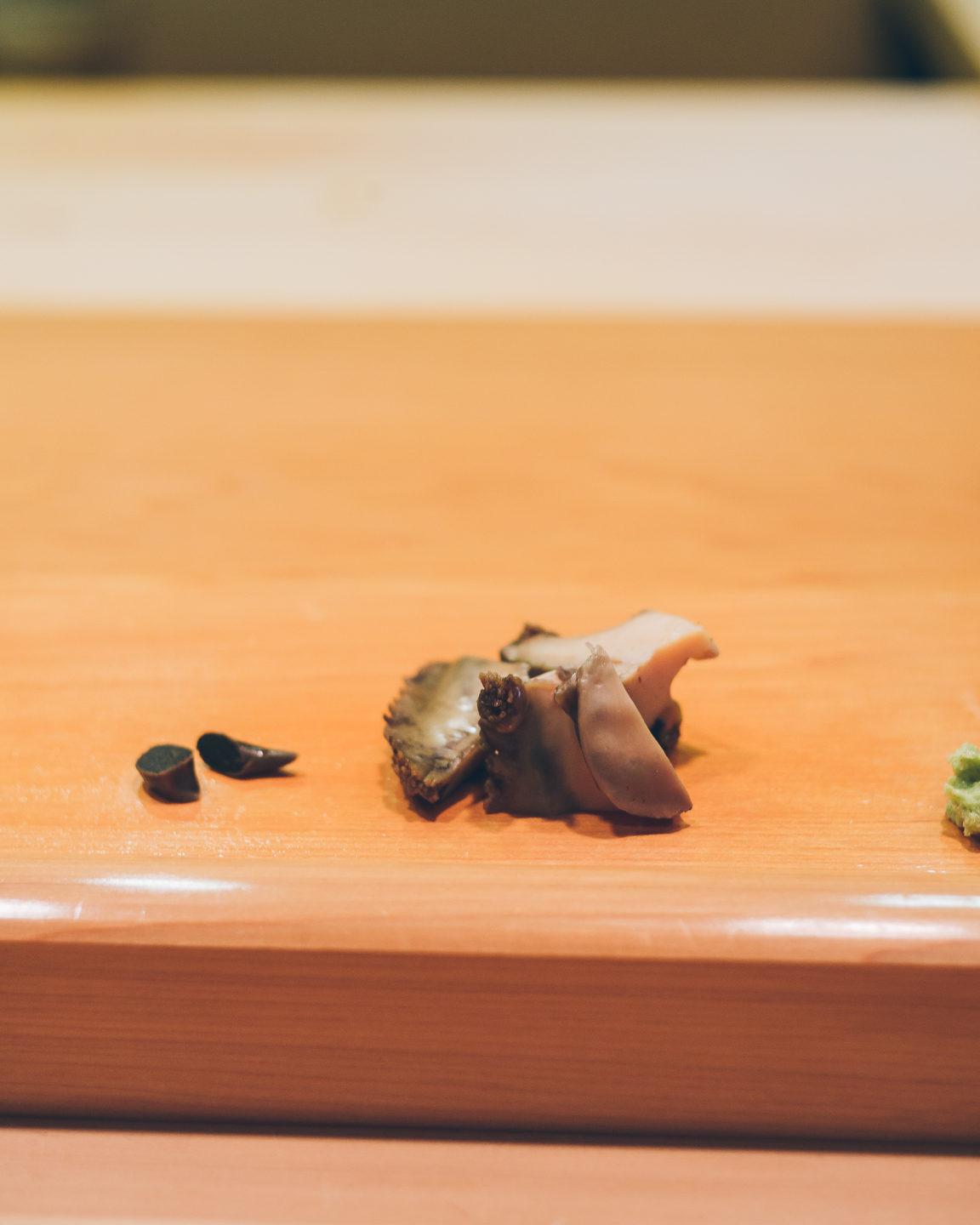 3. Smoked horse mackerel sashimi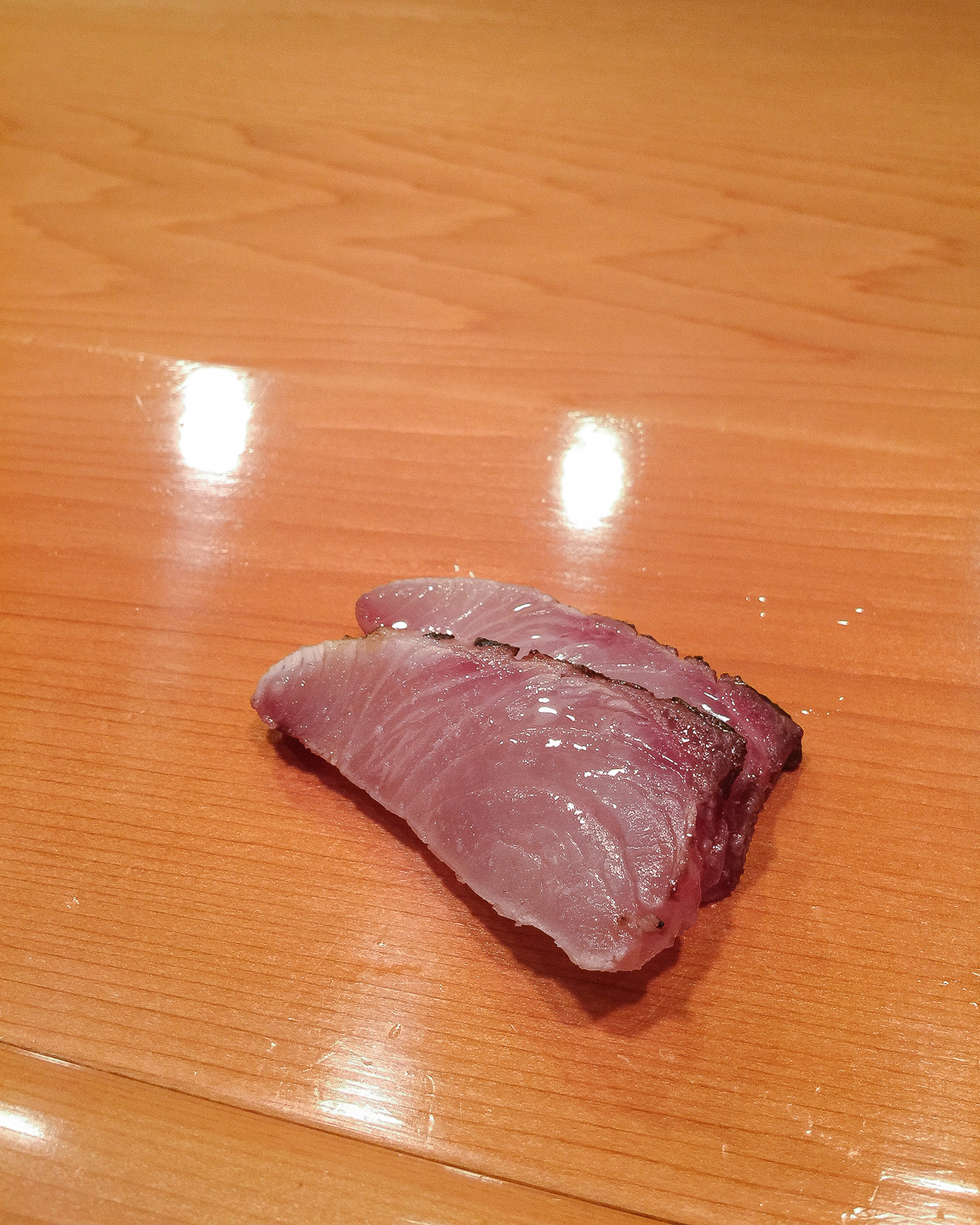 4. Kamasu (Barracuda), saikyo yaki.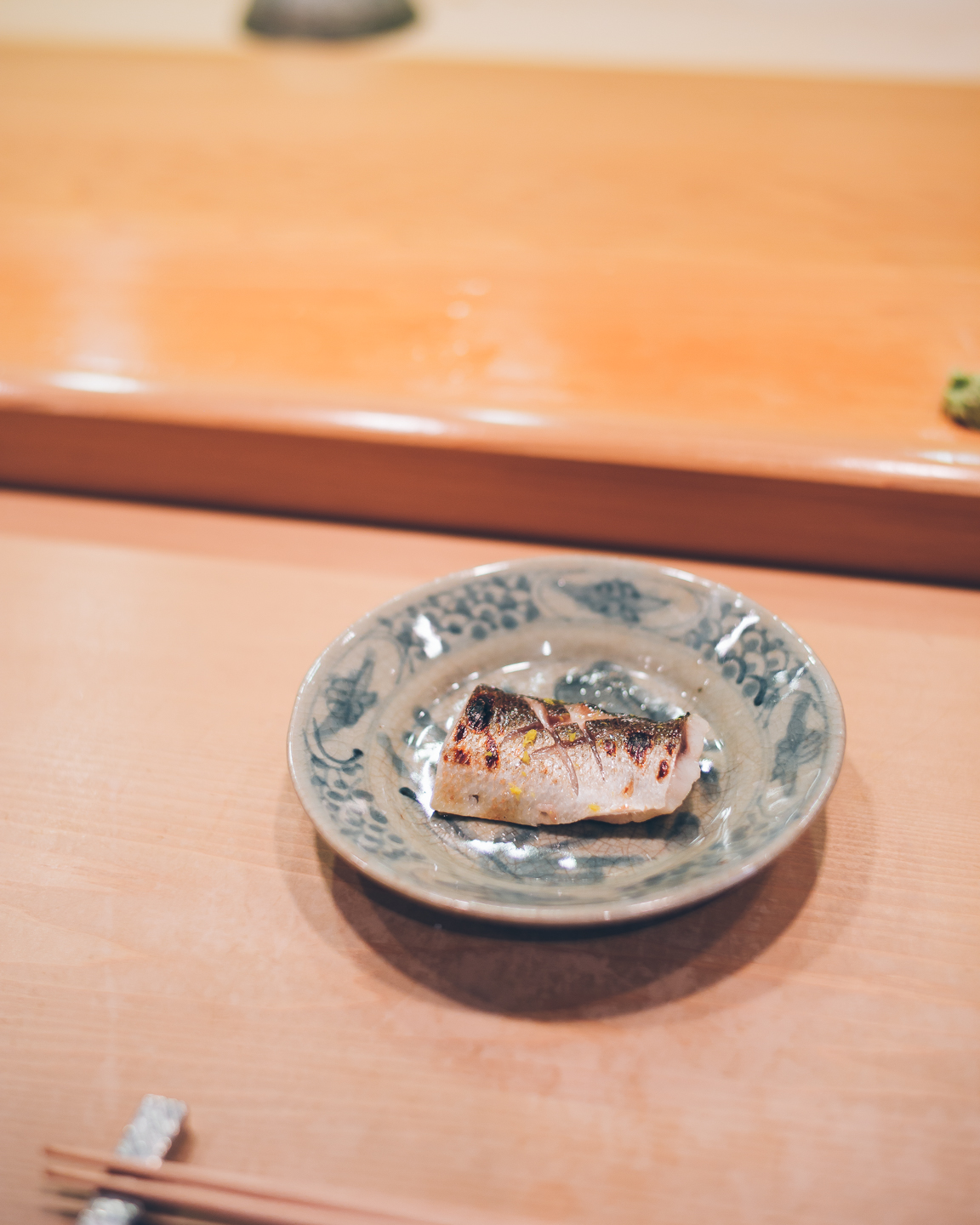 —
Sushi
5. Kohada. Vinegared Gizzard Shad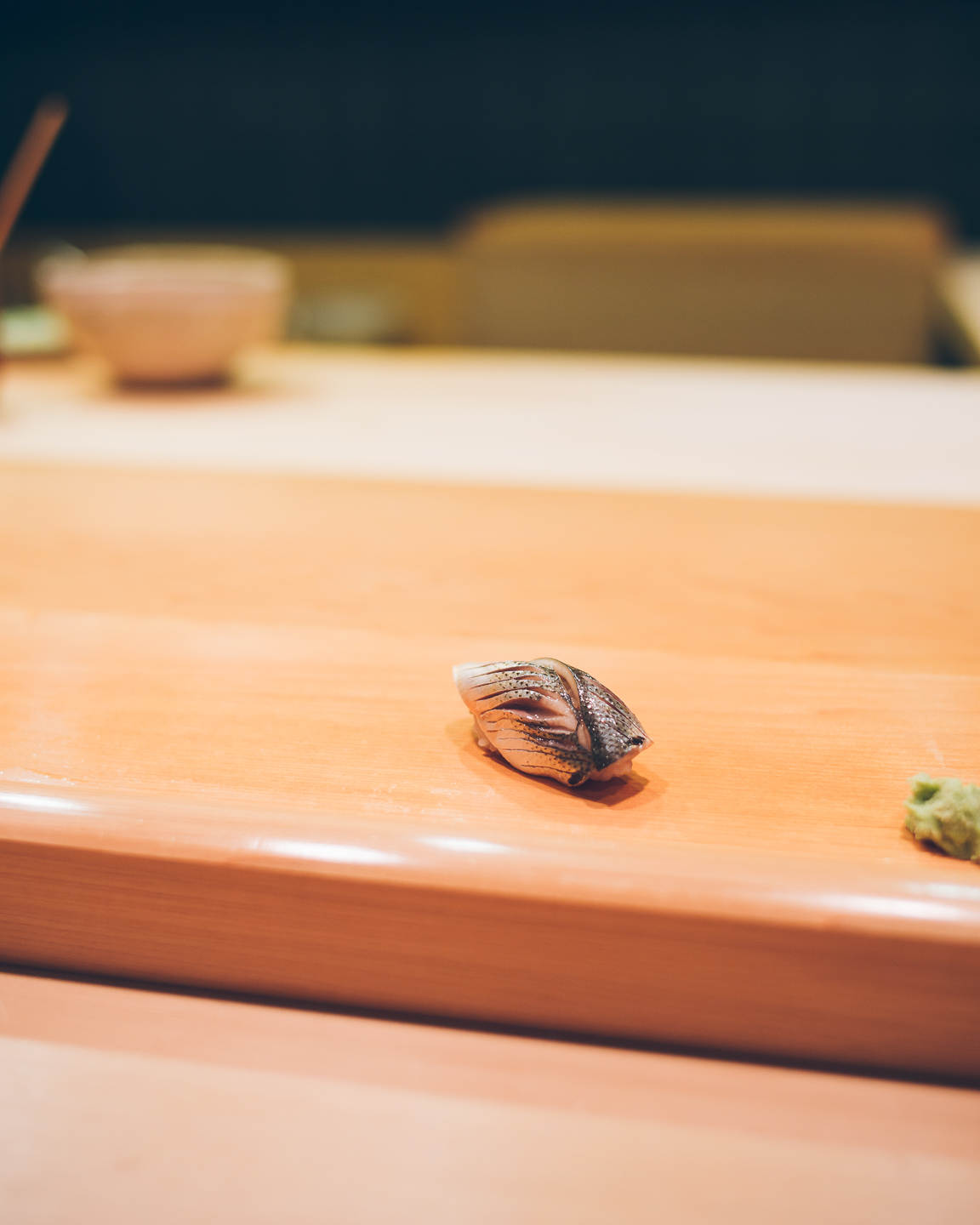 6. Yellowfin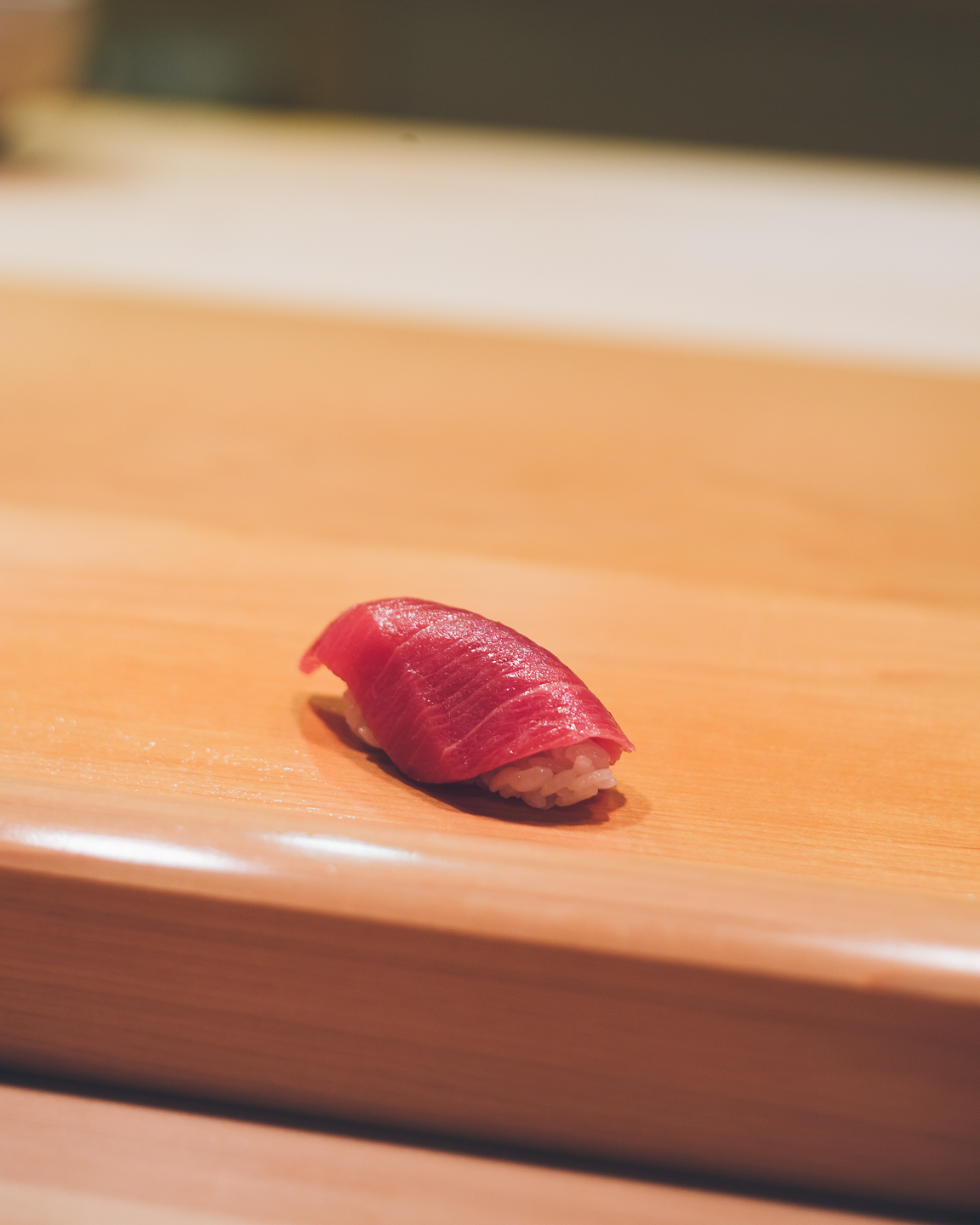 7. Akami. Lean Tuna, from Aomori, aged 5 days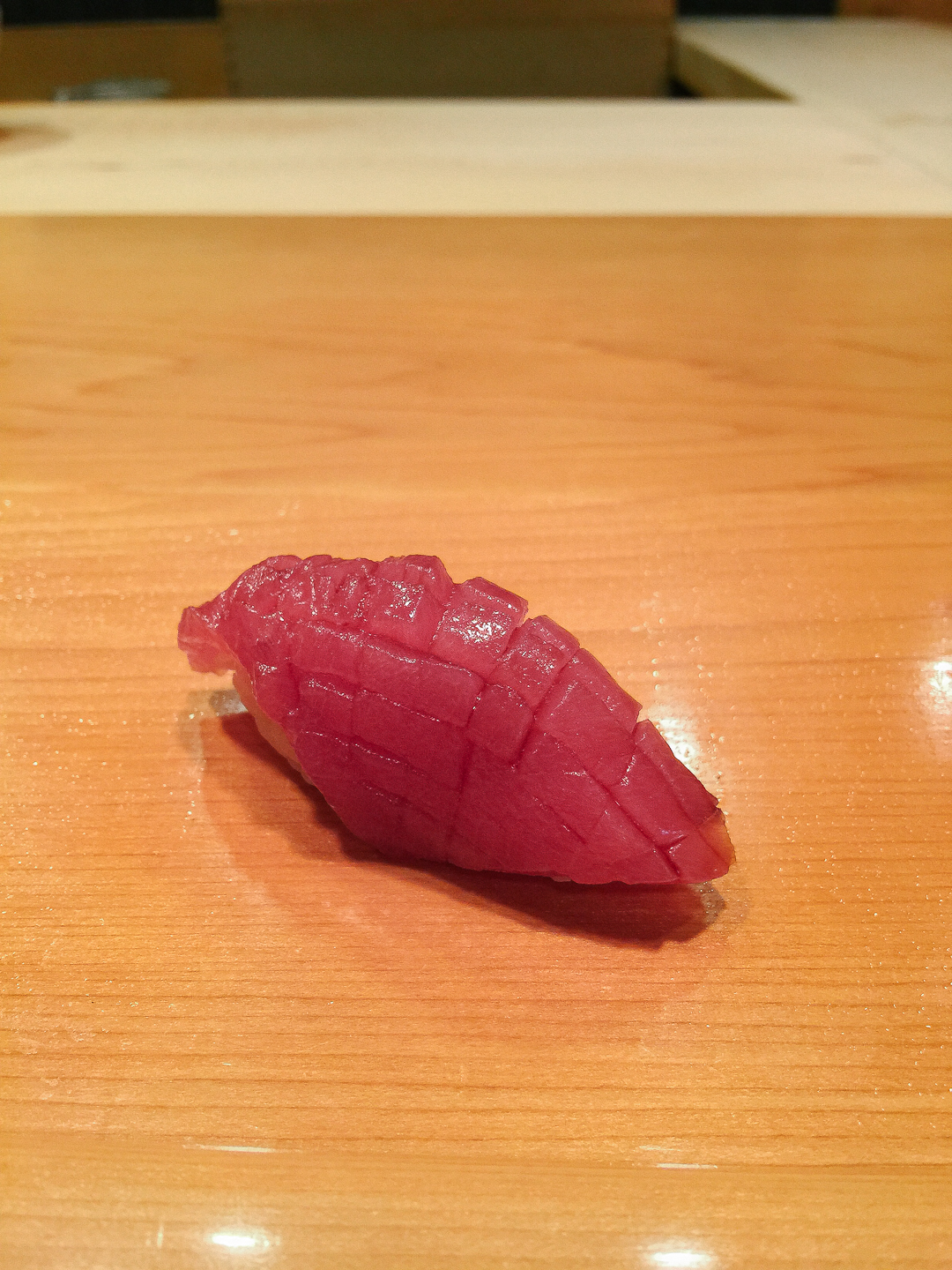 8. Chutoro. Medium fatty tuna belly, from Aomori, aged 5 days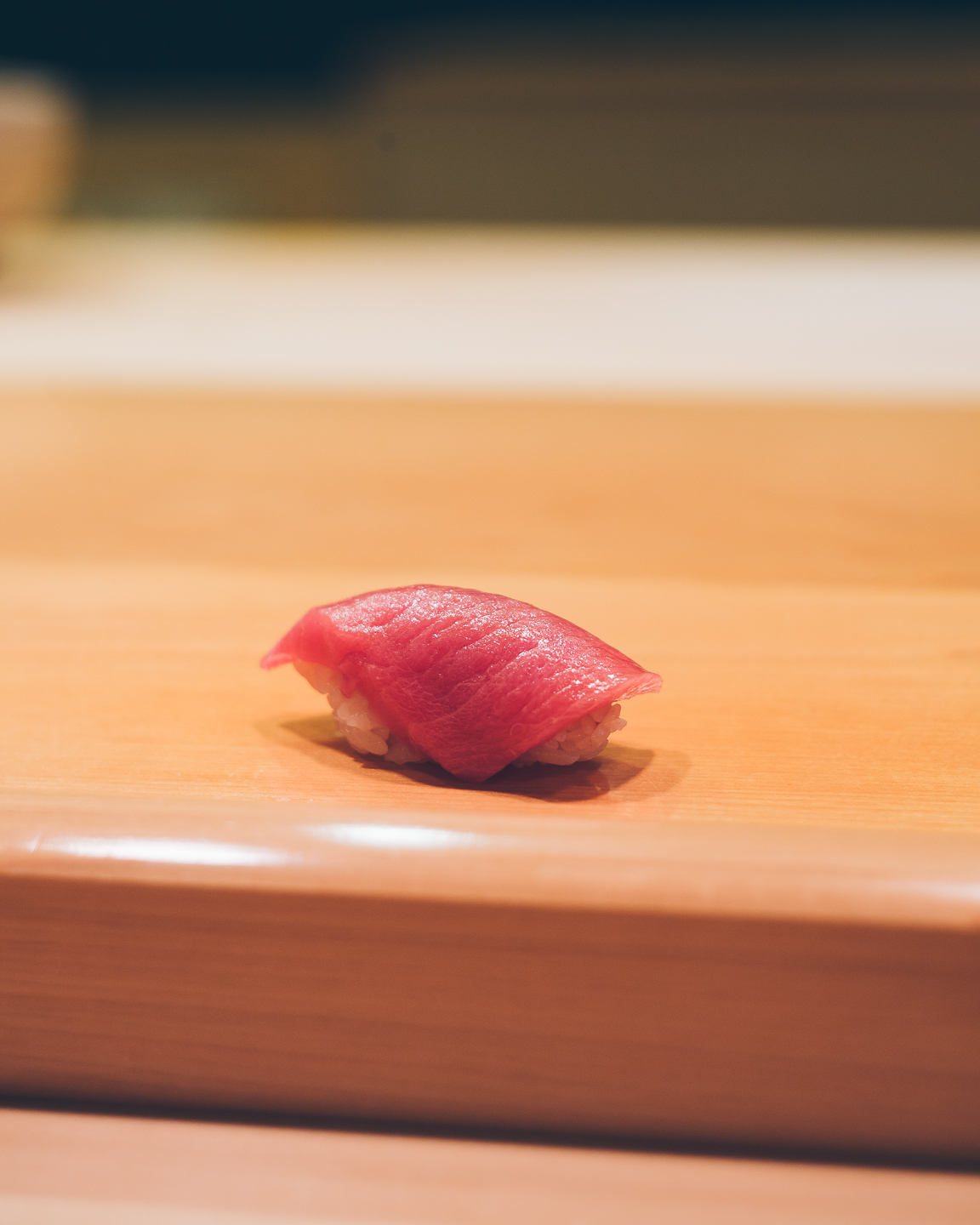 9. Otoro. Fatty tuna belly, from Aomori, aged 5 days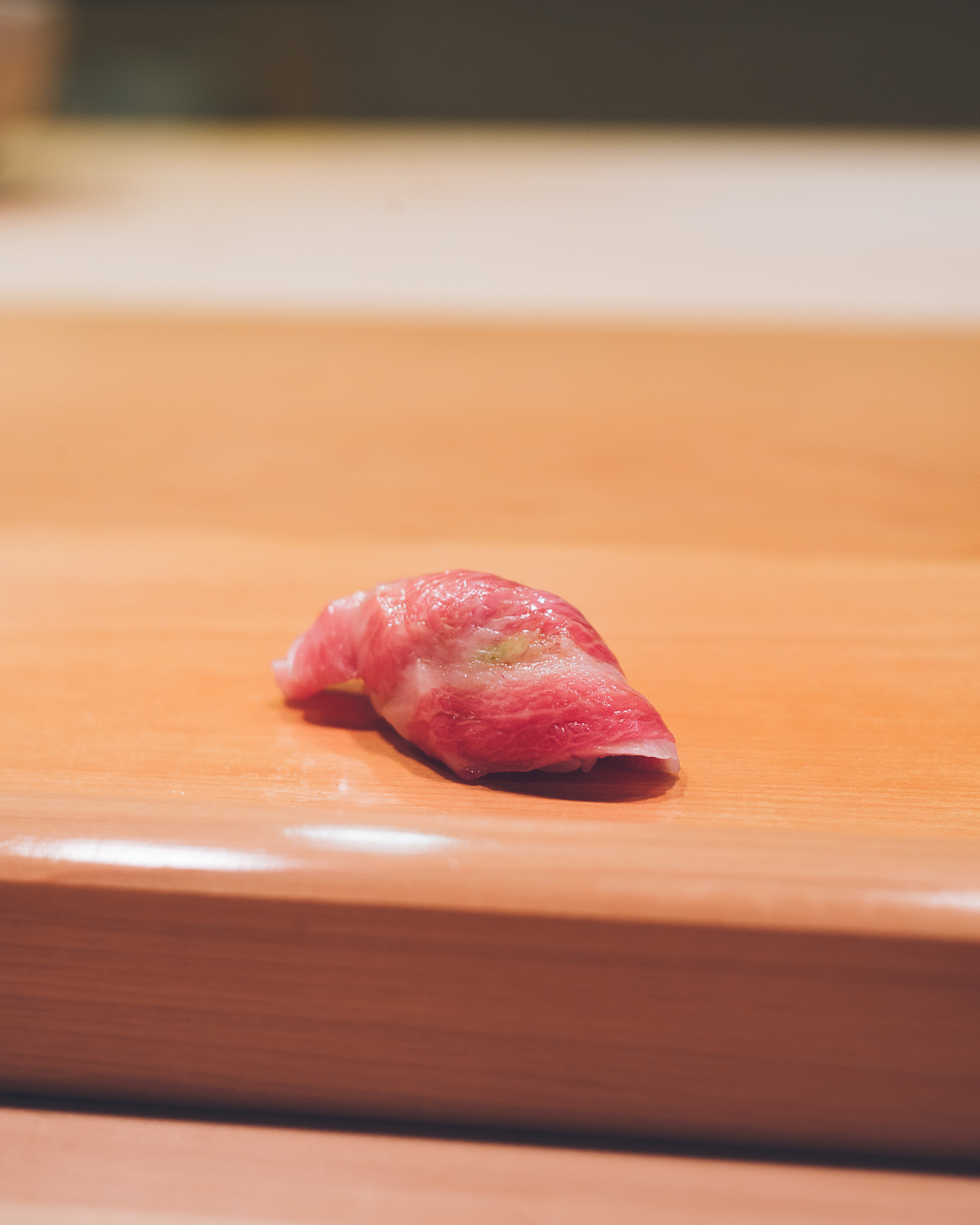 10. Ika. Squid with salt and sudaichi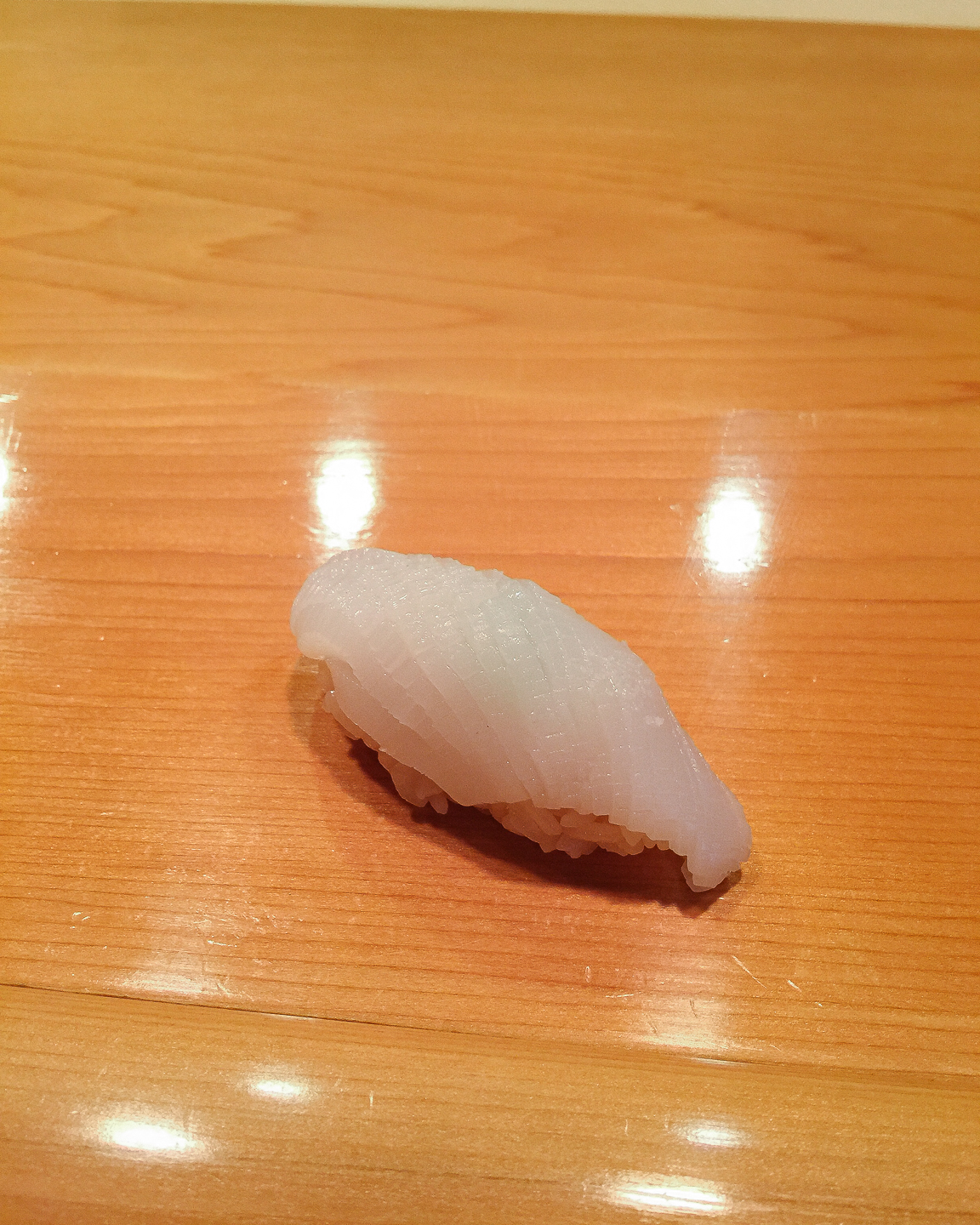 11. Horse Mackerel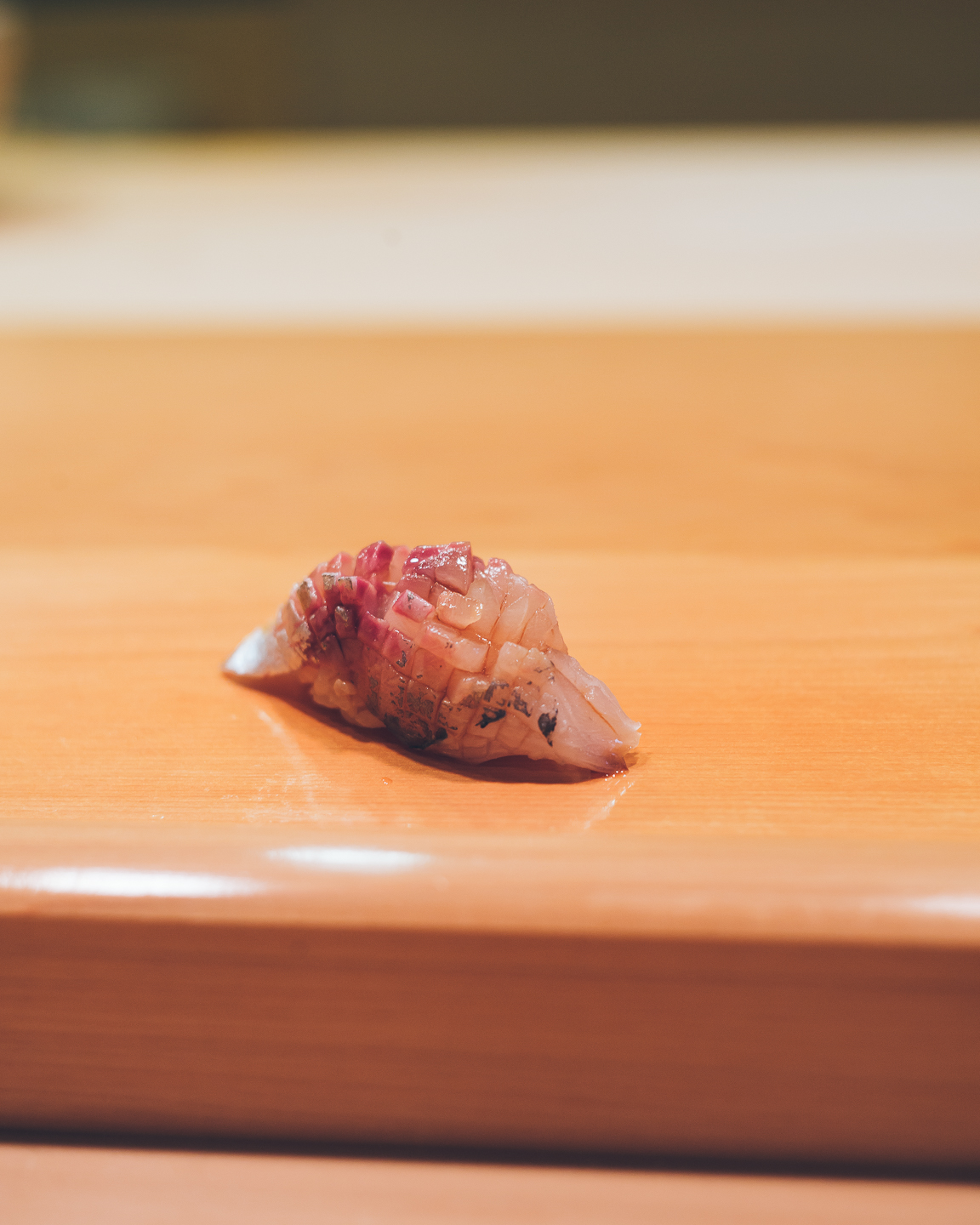 12. Shime saba. Vinegared Mackerel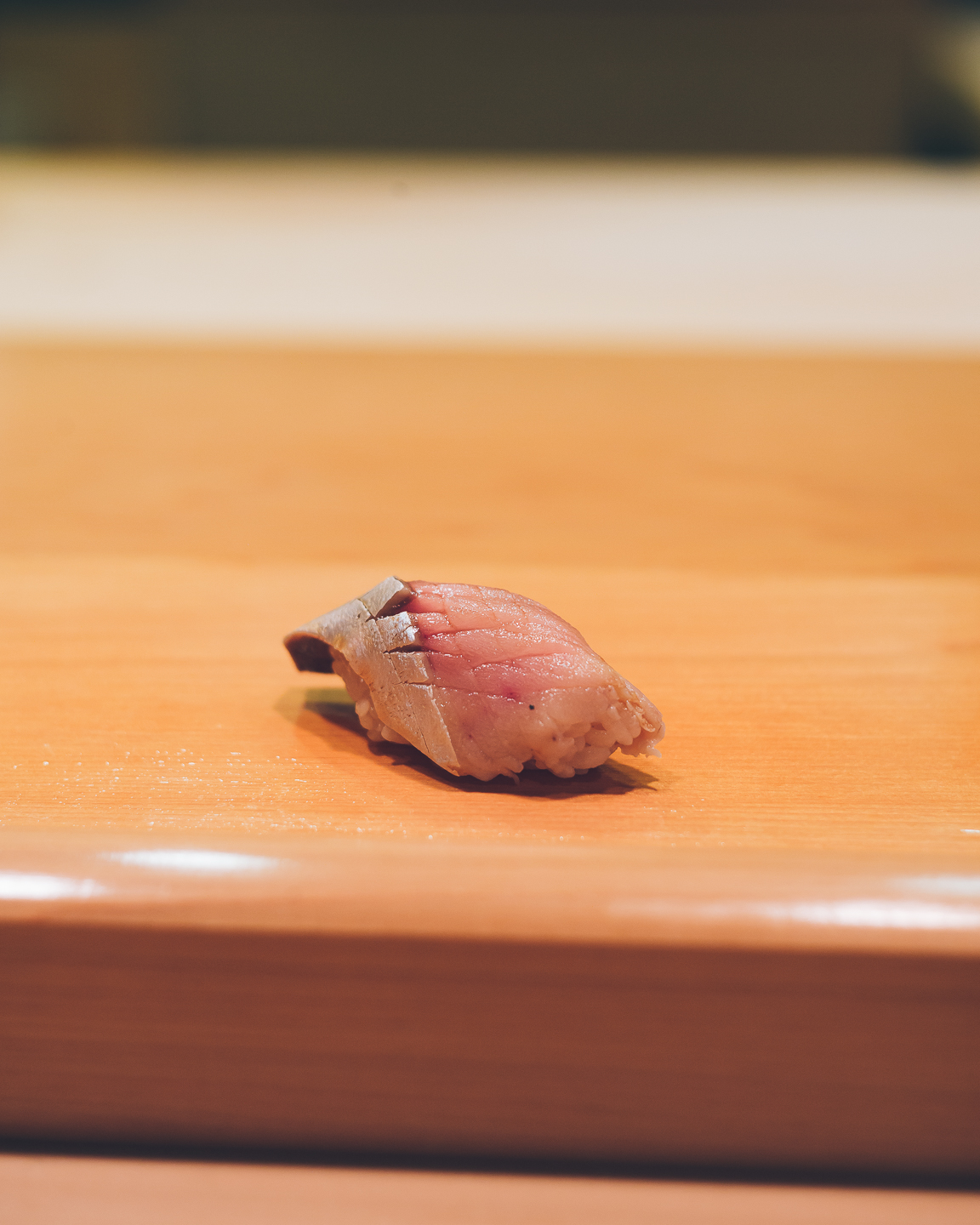 13. Chirashi with ikura and bafun uni from Kombumori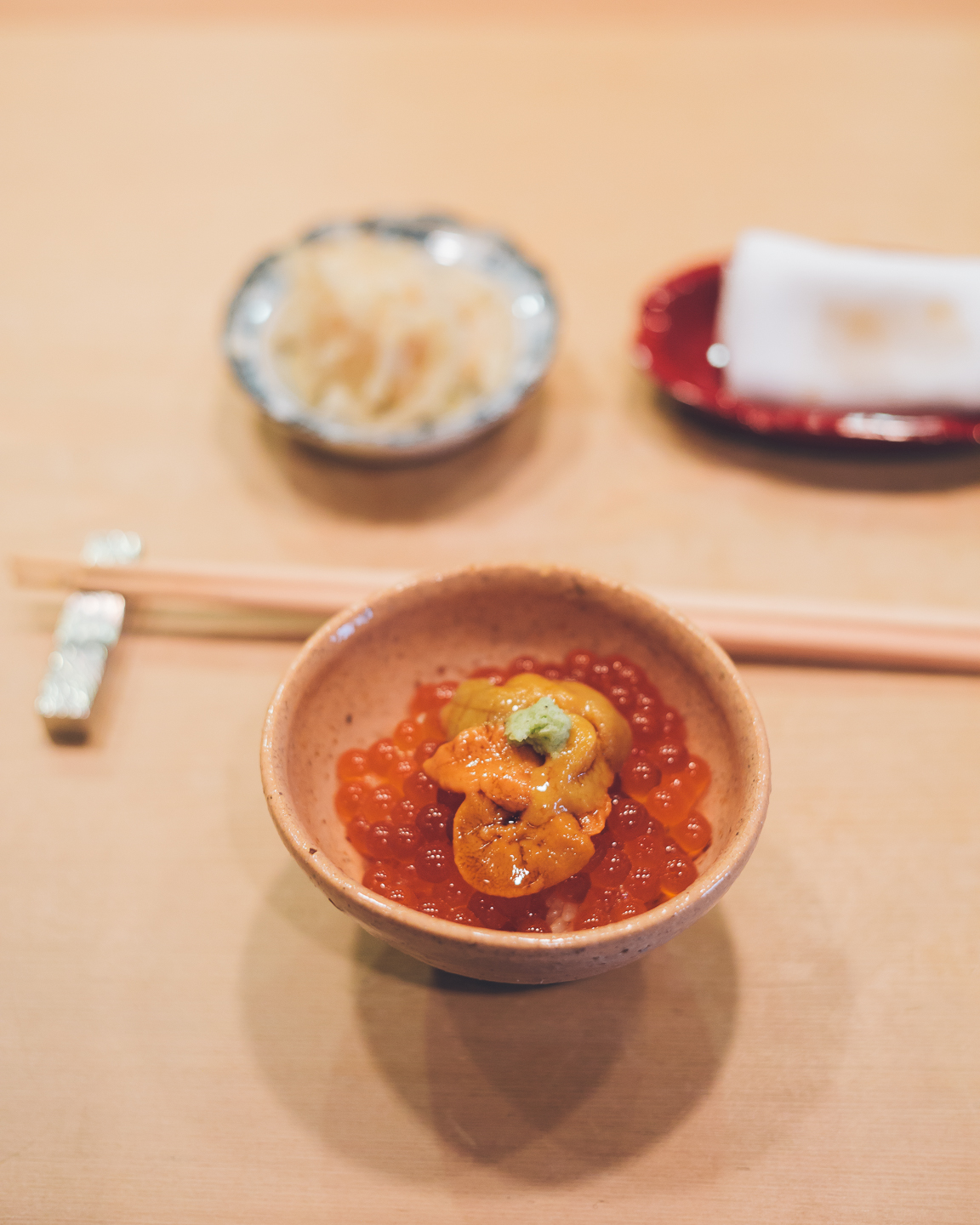 14. Zuke Akami. Soy marinated lean tuna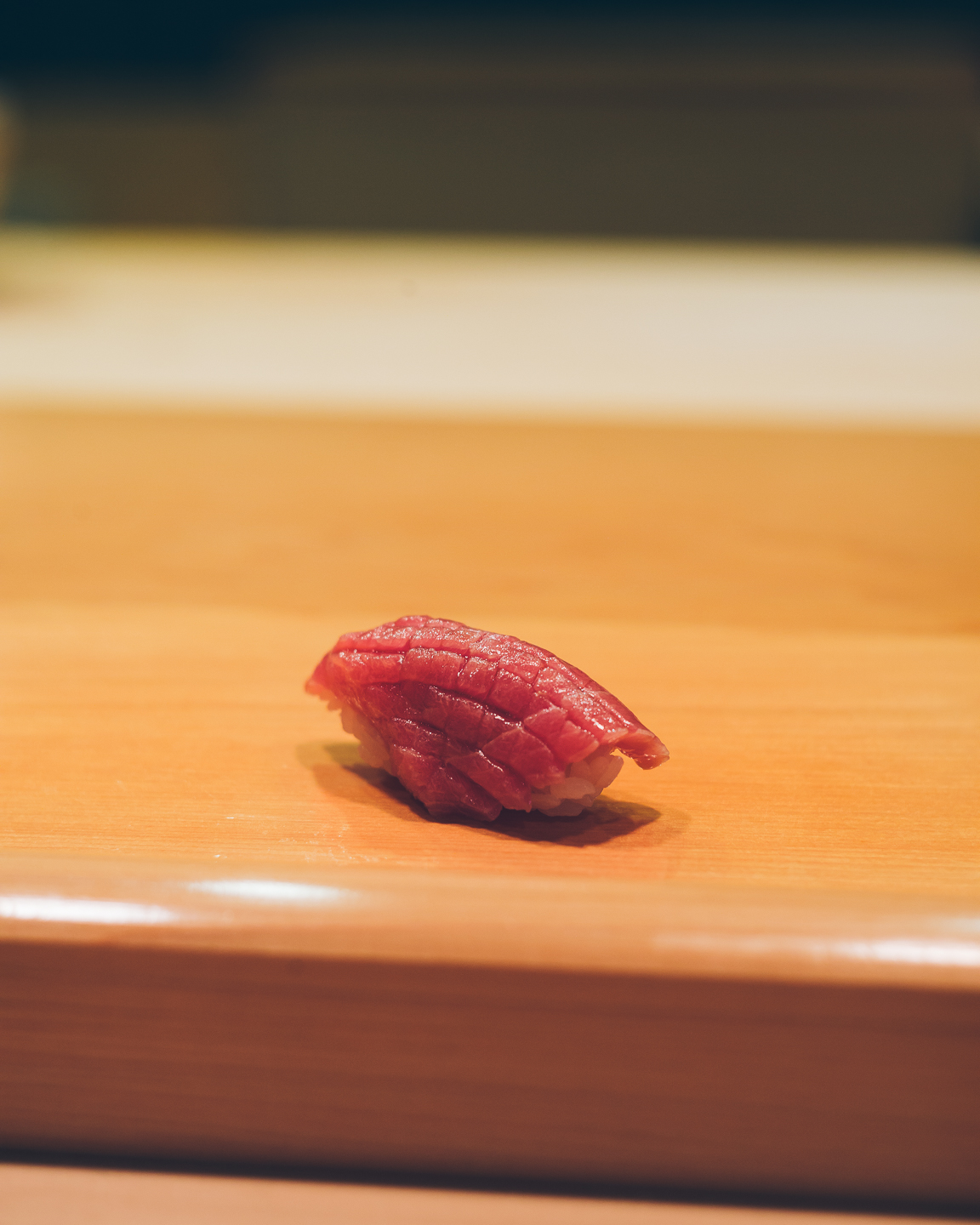 15. Anago. Grilled sea eel.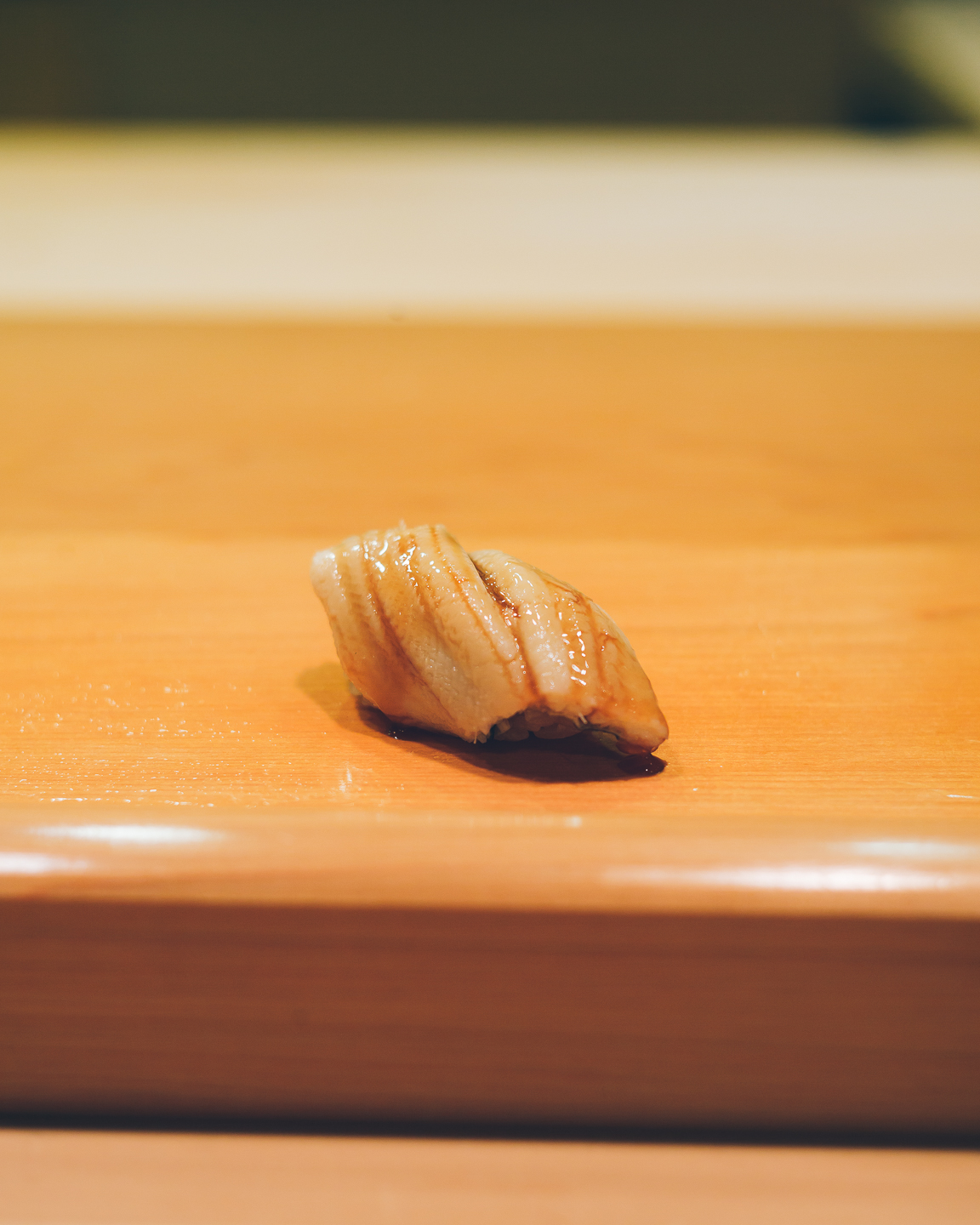 16. Tamagoyaki. Egg custard