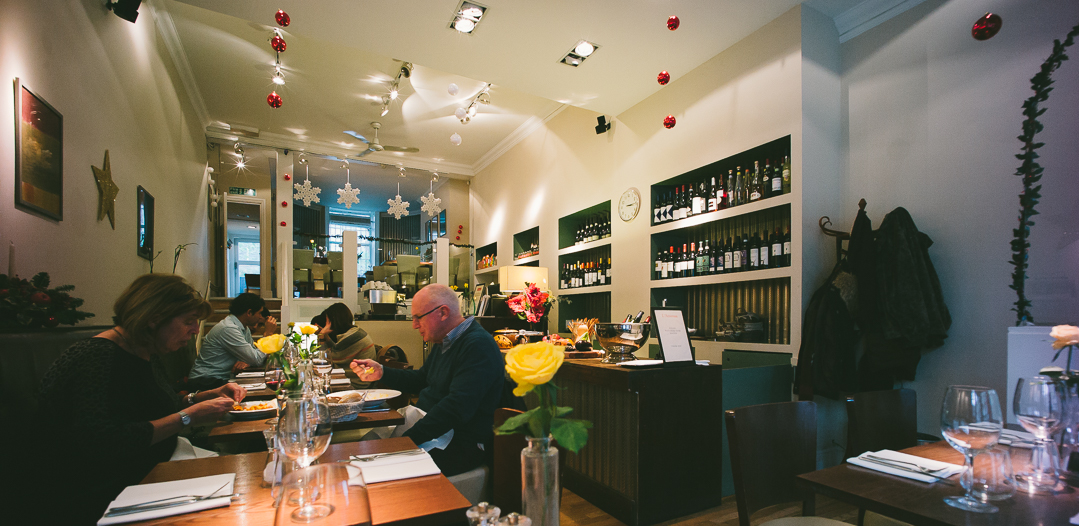 And here we are in 2016. Are the January blues affecting you much or are you one of those capable of tackling every new year with renewed vitality? I'm definitely the former, already looking forward to the weekend to recover from the holiday season. I need comfort food.
I recount a recent meal I had just before Christmas in Ravenscourt Park, a restaurant which I have been trying to visit for a while now. It opened sometime in the fall of 2014 after Chef Patron Andy Needham bought the place from an Argentinian/New Zealander couple who ran it as an all day eatery for six years.
If that name sounds familiar, it is because you may be trying to recall your best Italian meals (in London) at Zaferrano, where Andy was head chef (after Maestro Locatelli) and had held on to his michelin star for 12 years until he left in 2012. I sure have fond memories of Andy's cooking at Zaferrano, the sheer simplicity, the quality produce, the in-house made pasta, all of which is now continued as L'Amorosa's seasonal menu.
The decor is modest, it is the very likeness of a friendly neighbourhood Italian restaurant (though the kitchen isn't open all day) that's totally informal and relaxed. Which makes the top cooking all the more surprising, especially at these prices.
There is little difference between the lunch and dinner menus. During weekdays, the lunch menu can be had for 2/3 courses for £16.50 / £18.50, which is crazy value for money. ALC too. Dinner and weekend lunch prices break down to £8 starters, £8 pasta, £18 meat or fish, £6 pudding. We visited during a Saturday lunch, so missed out on the weekday lunch deal.
Burrata with caponata of aubergine, £8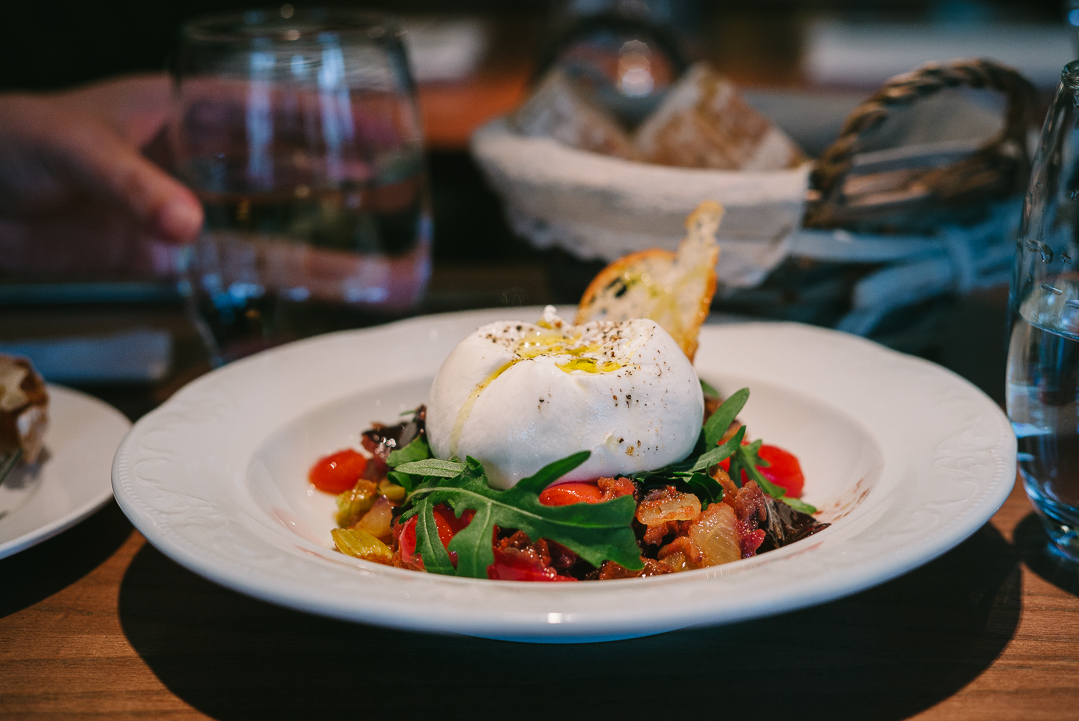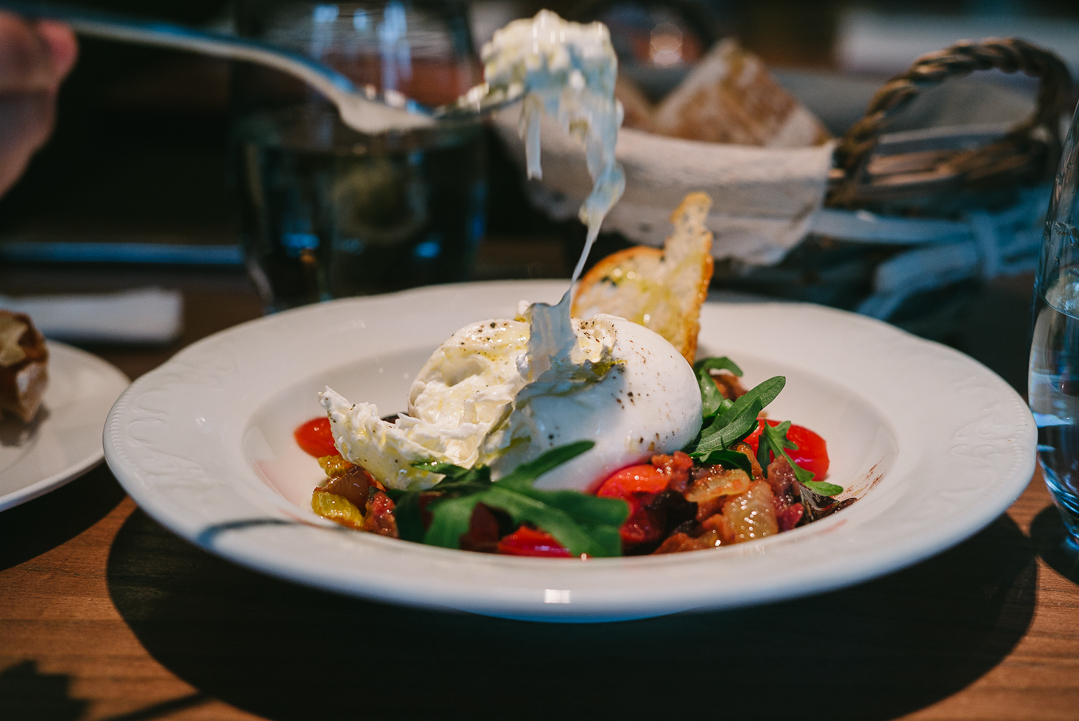 The cheese just bursting with sense of freshness, the centre is creamy but not runny, just reminds of eating at Roscioli. Buttered indeed. The aubergines rendered until soft and sweet. Freshness gorgeous. Love it.
Homemade lasagna with bolognese sauce, £12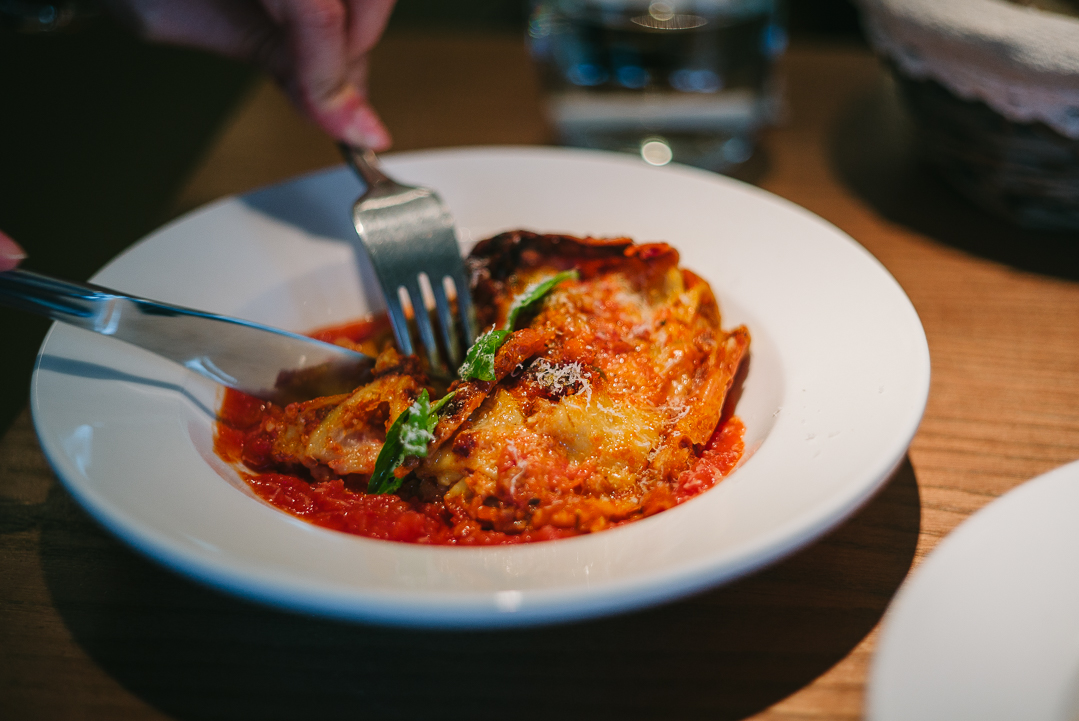 Look at the burnt edges, the best bits, come on admit it, you love it too. It looks so fresh, this vibrant red sauce looks and smells wonderful. It's way past bursting and completely overfills fills your palate with the sweetest and richest flavour of cherry tomatoes. It's impossible not to like a good lasagna. This was great.
Homemade pappardelle with lamb ragu, £14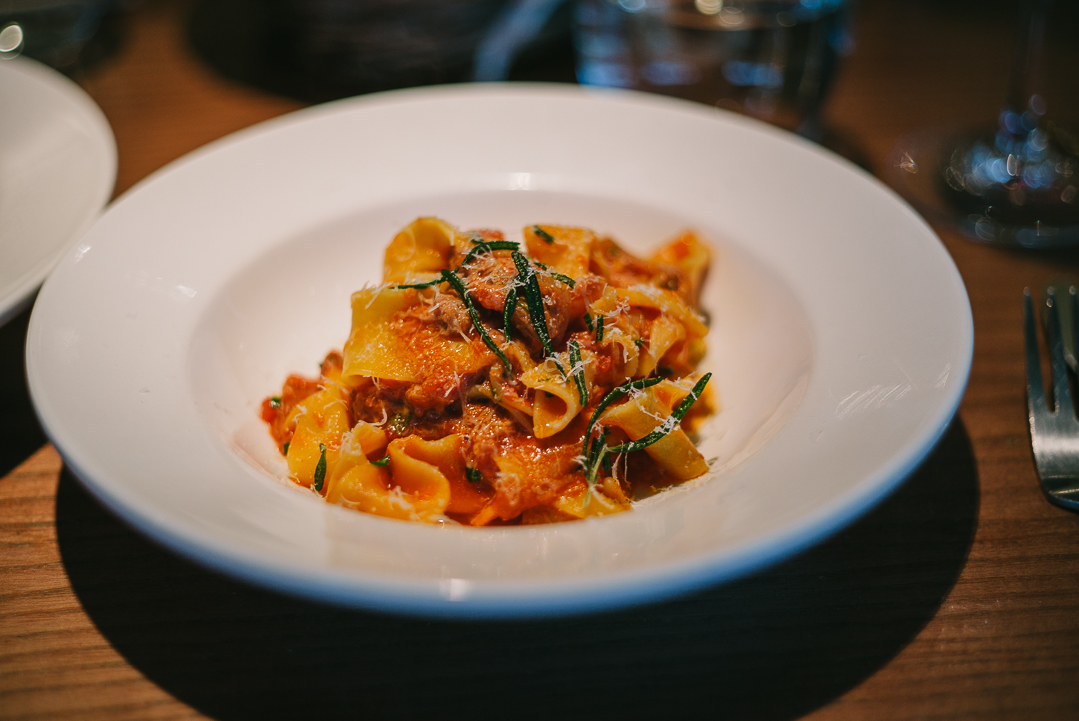 Like the lasagna, this ragu was also bursting with this distinguished sweetness from the tomatoes. Where did he source the tomatoes I wonder, this cherry sweetness is crazy, there's so much depth of flavour! The lamb – salt marsh I think – is completely tender from what I presume is from hours of gently bubbling away over heat, giving the ragu its meaty backbone. Al dente and gorgeous pasta.
Fish of the day with seasonal vegetables, £16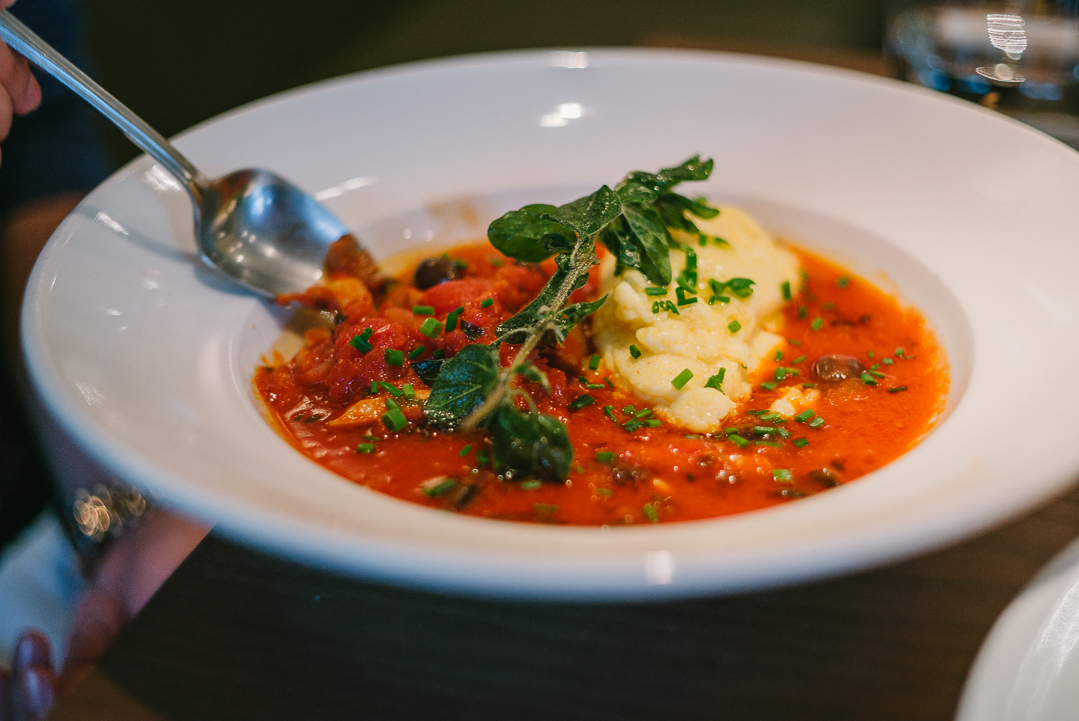 The tomato theme continues with this cuttlefish stew with polenta and more of the cherry sweet ragu. Unfortunately, the ragu was overpowering and just didn't pair well with the cuttlefish. Honestly, I struggle to remember this dish as I write about it.
Ossobuco with saffron risotto and gremolata, £18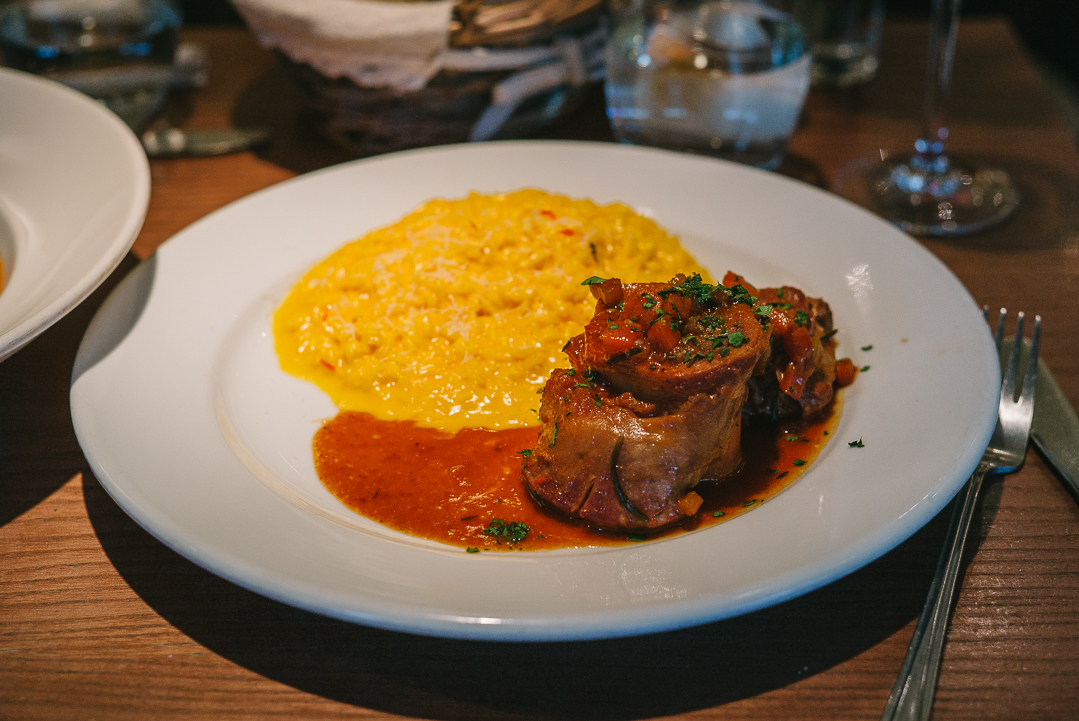 Milan style. The risotto smells wonderful, the saffron aromas, love it. The rice is on the creamy side, is well-made and tastes delicious. The veal is slow braised till melting tender – with bone marrow intact – and everything just tastes correct. It could have done with (alot) more gremolata though, as I'm one of those who believes that zest is needed to lift heaviness of this classic recipe. They could always provide a small bowl of it on the side, though I enjoyed it all the same.
Tiramisu, £6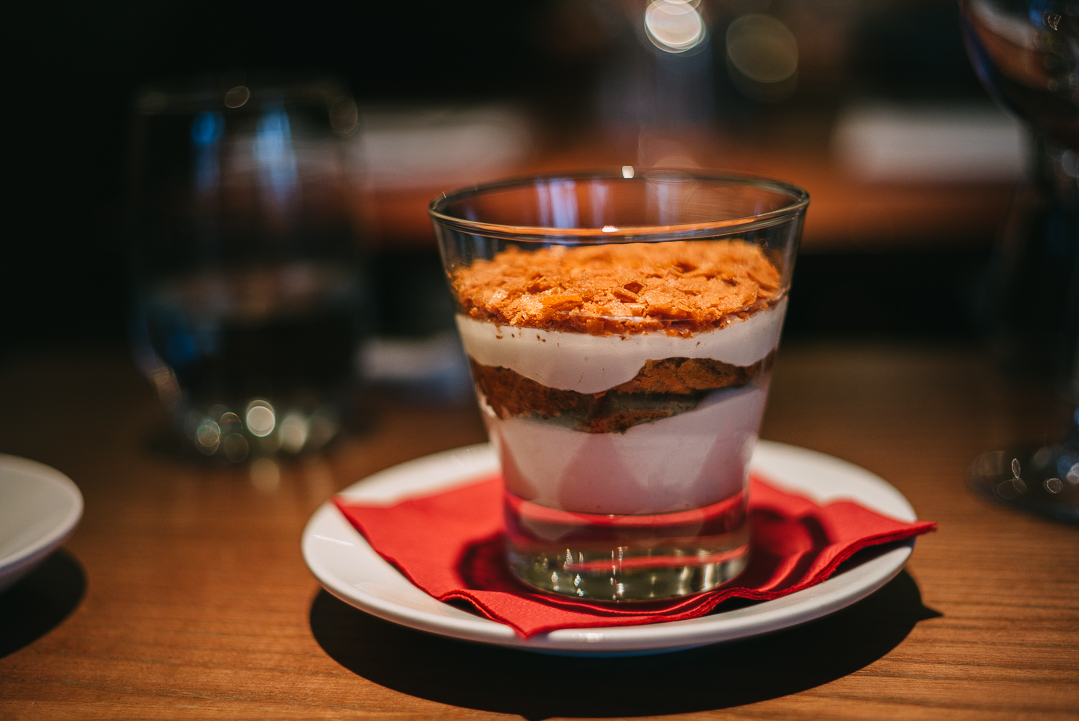 Interesting, this seems like it's made to order. The mascarpone is beaten until it's oozing. The chocolate flakes give it a nice bit of texture, like breakfast. I like this version a lot, it's very light and the sweetness is well balanced.
We paid £81.06 for two people for food, 1 glass of wine and 2 coffees.
Every neighbourhood needs a solid Italian, and this is a good example of one in Chiswick. If you're close by, you should definitely visit. Good pasta, good produce and reasonable prices, you really can't go wrong.
PS: My local is called La Mama in Worcester Park which I love and will write about soon.
Details
L'Amorosa
Italian, £40pp
278 King Street, W6 0SP
Tel : 0208 5630300
Tube : Ravenscourt Park