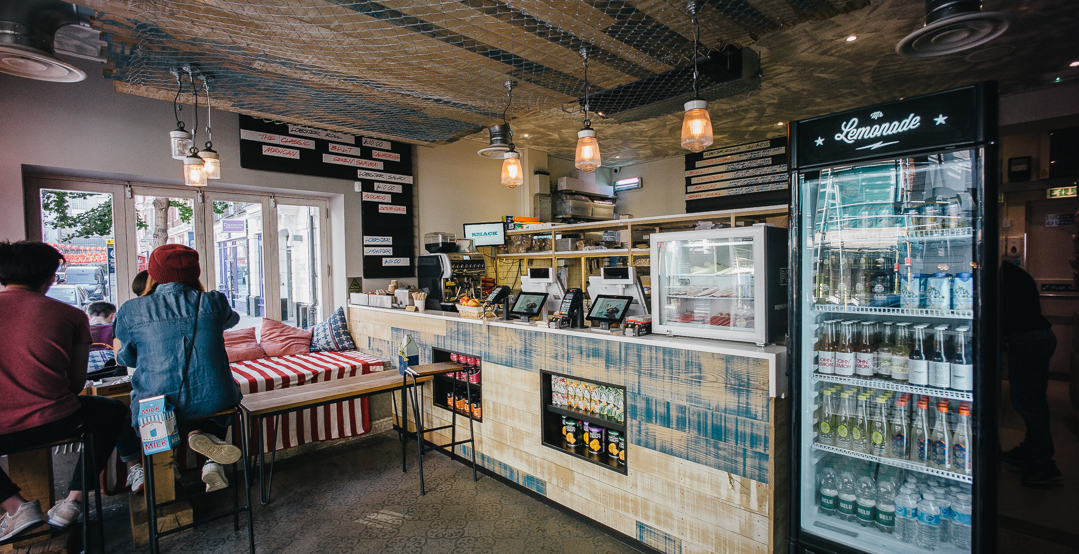 I loved the original Smack deli in Binney Street because it was just a convenient place to eat cheap lobster. I love B&L too, but this is just so easy, and cheap. I've been back countless times, becoming a weekly routine to satiate the craving, so I really was shocked when I turned up one day to find the site was shut for refurb. Now, they've converted the Binney Street site into a full-blown Burger & Lobster, leaving just this single Dean Street shop to bear the Smack (for fishing boat) signage.
They've rebranded the whole thing so it now looks more like a Stateside lobster shack, though honestly, I never paid attention to the decor because £12 whole chick lobsters. Sadly along with this rebrand, those £12 chick lobsters (small lobsters about 7 years old, about 1lb in weight) are gone from the menu. Sigh. It was great while it lasted. (If sustainable, please bring them back.)
On the current menu, there are the lobster rolls with 5 variations of dressing, bunless lobster salads and a £5 lobster chowder. The rolls and salads are each priced at £10, a little more expensive than Smack Deli's launch prices last year at £7.50out/£9in.
The lobsters are wild and mainly from Nova Scotia, and sometimes from Maine, flown into the UK and kept live in massive tanks at Heathrow. This allows the lobsters to be cooked at restaurant to retain maximum freshness. If you think about the amount of lobsters they go through week in week out at B&L's 11 or 12 locations in the UK, this has got to be the single most complex seafood import operations going in this country today.
(You can get also get whole frozen chick lobsters from Waitrose for £6.)
The reason why Nova Scotia lobsters can be had for so cheap is partly a side effect of overfishing in Canada. In particular the cod – the natural predator of the Nova Scotia lobster – has pretty much disappeared from the Scotian Shelf, leading to what is now an overpopulation of bottom feeding crustaceans.
Lobster roll, original recipe, £10.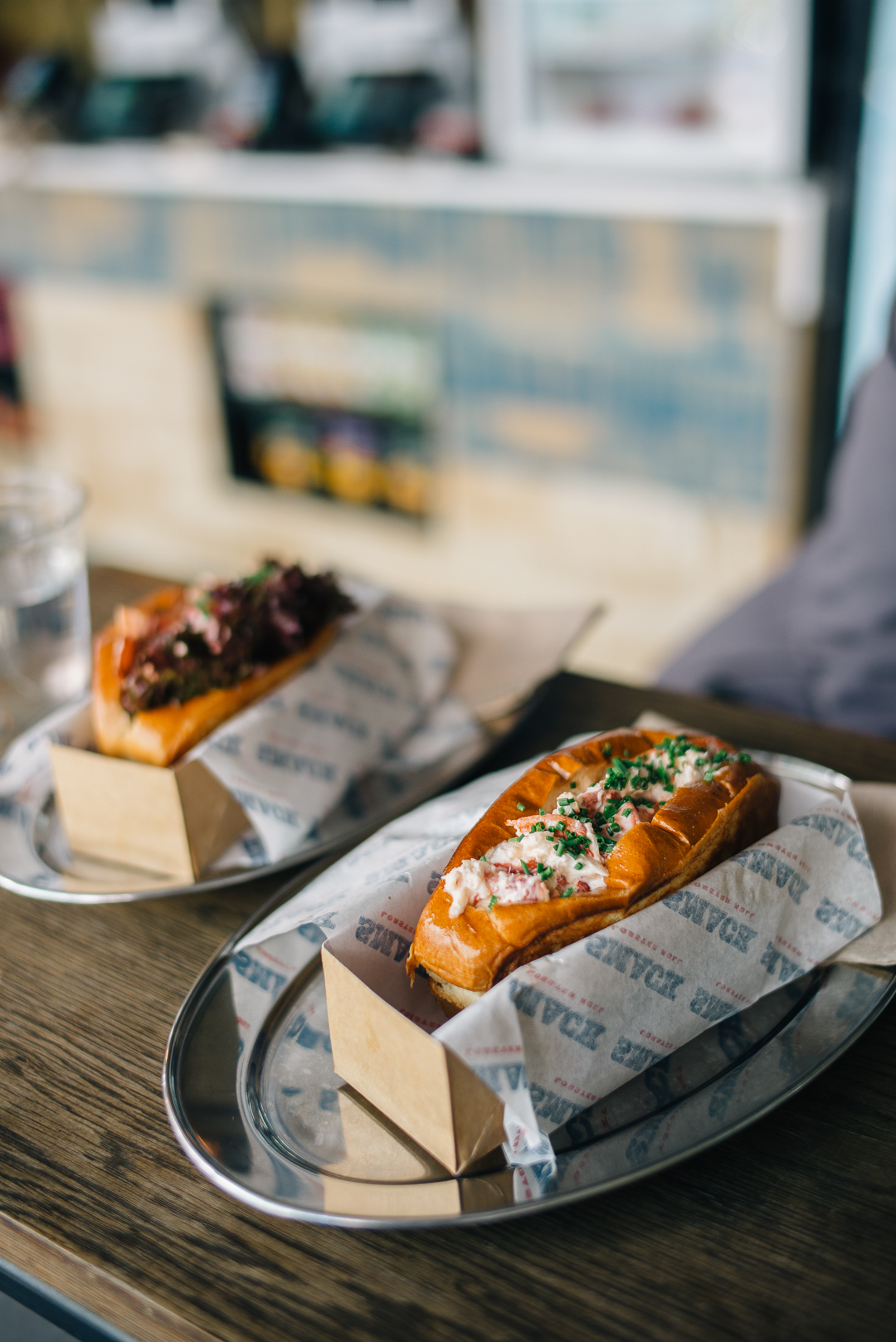 With lemon mayonnaise.
Lobster roll, BLLT, £10.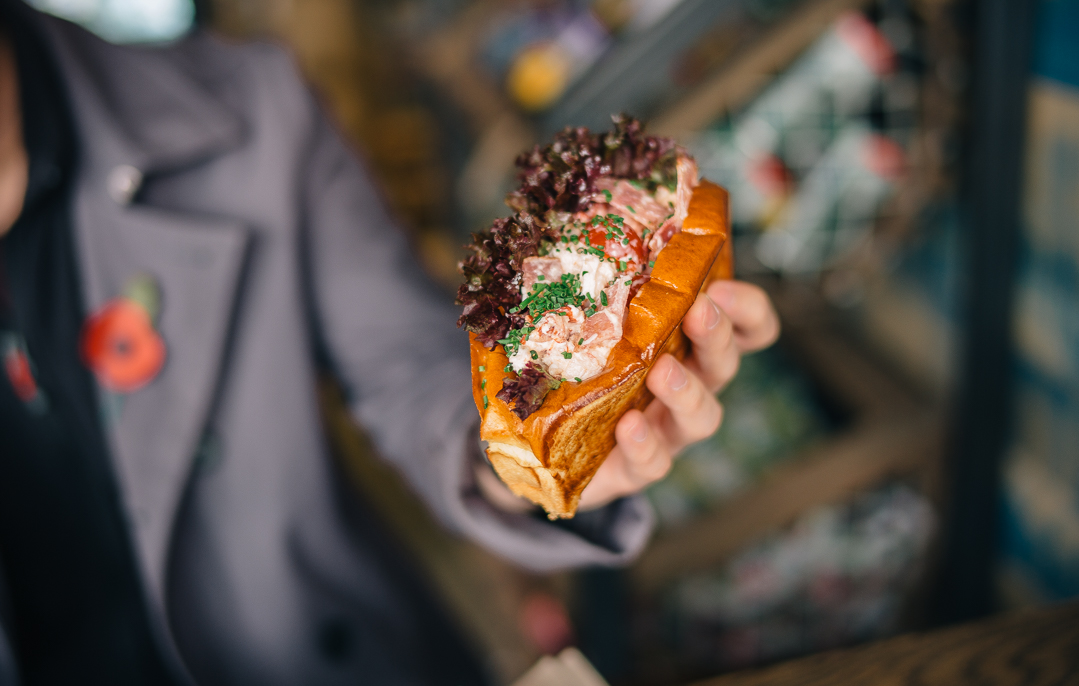 with Japanese Mayo, Lollo Rosso, Bacon, Tomato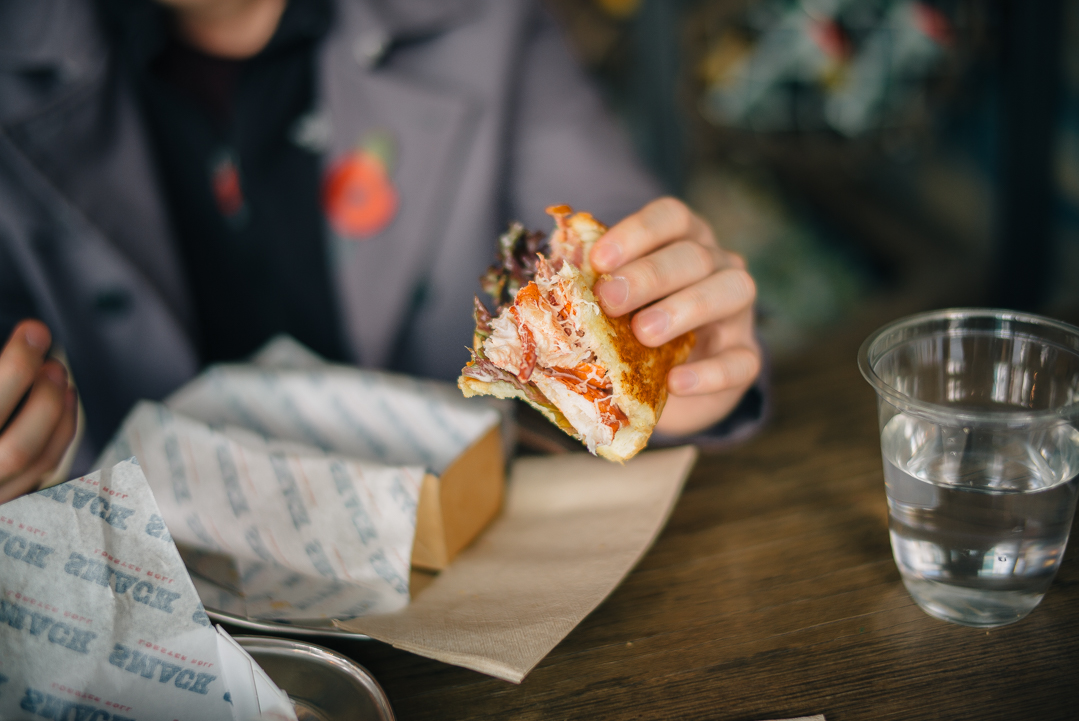 Mmm, toasty butter broiche buns. The portions are quite generous but it is definitely not as chunky as B&L's lobster roll, which typically has an entire claw and tail stuffed into it. The smack version are chopped into smaller bits. Obviously the portions reflect the cheaper price. Given a choice, I prefer the B&L roll which is more premium and somehow just feels more complete. Though I wouldn't say no to either, both are delicious things.
So that's why I really miss ordering a roll and a whole lobster (including that de-shelled option) because I liked being able to over-stuff my own roll. I really do think they should bring the whole chick option back.
My brother and I paid £20 for two rolls at 11am, as a quick breakfast before catching the kite dancing in a hurricane. It gets the job.
Since they've already gone totally stripped back, I wonder if they would consider adding a more 'naked' recipe to the menu : more clarified butter, less mayo, warm lobster meat, abit like Luke's. I think it would work well given the take-away intentions. I love all forms of shellfish, so I'm always up for cheap lobsters while it lasts.
The Details
Smack Lobster Roll
£10
Lobster Roll
58 Dean Street
W1D 6AL
Piccadilly Circus