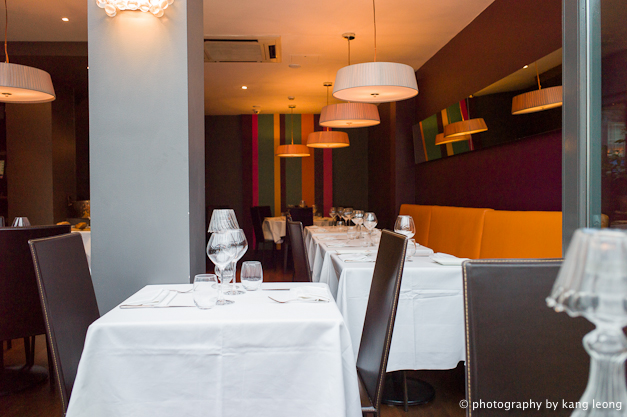 I went to this restaurant nearly two months ago, it had been so long ago now, that even the menus have completely changed on their official website. Situated in St John's Wood, One Blenheim Terrace is local for me – it's 10 minutes on the bus – and it is certainly one of a tiny pool of decent restaurants in this part of town.
The Chef Patron is Ed Shaerf, who cut his teeth in very glamorous kitchens including Claridges, The Ivy and the Fat Duck. Nostalgia is the theme of his solo restaurant, a homage to the good ol' days.
Given the new snack bars openings nearly every week, sometimes it is nice to take a break from the trendy things to 'discover' more conventional restaurants with considerably less buzz. Though I must admit, I wasn't drawn to Ed's revival of British retro ALC – which lists Duck Wellington, followed by Monkish Paella – but rather I was interested in one of Ed's many set menu offers. Specifically the (now defunct) £25 six course dinner menu on Tuesdays. As of writing, this has been replaced with one that offers a whole lobster or large steak with chips and fizz, for the same face value.
On 'Flipping' Wednesdays, the waiter flips a coin at the end of the meal, and winning the coin toss slashes the bill in half.
No.1 – Tuna Tartar.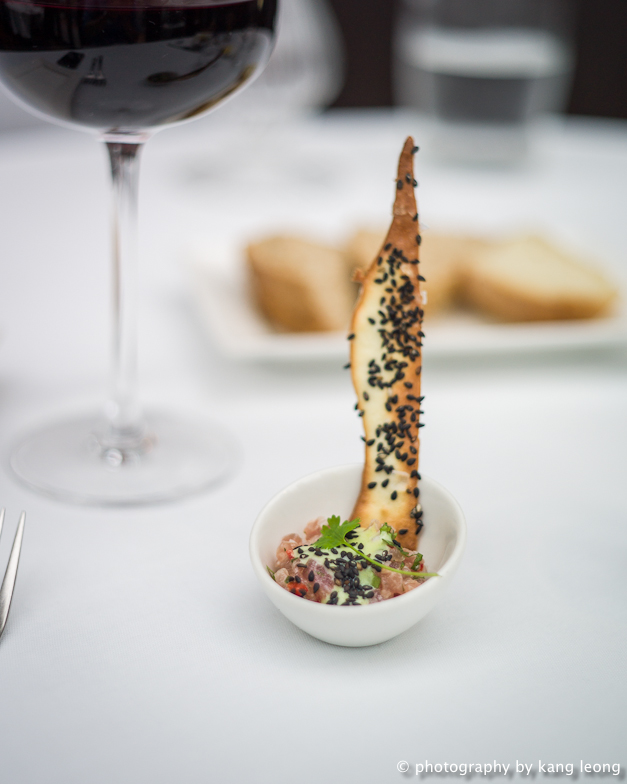 Served with some kind of wasabi mayonnaise (I think), the tiny spoonful was more of an amuse than an actual starter, but very pleasant.
No.2 – Goats Cheese Salad.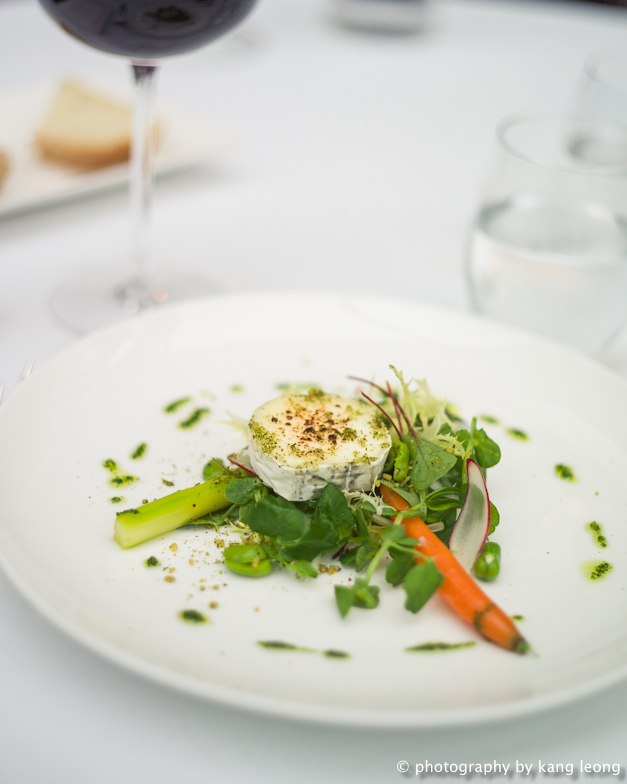 Not much to say here really, warm goats cheese with greens. It was delicious.
Wine by the glass are a very generous 175ml (and probably a little bit more than that). I drank a French Carignan (£6), the wild vines varietal that is coming back in vogue, a good table wine, oaky and fruity.
No.3 – Mussels, with beer bread and a shot of beer.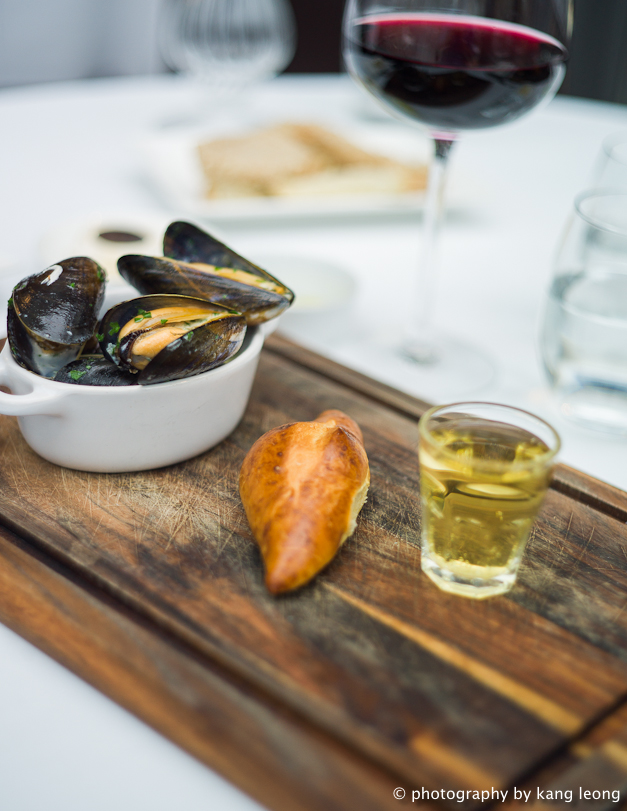 This beer themed dish is when the meal became more interesting. A small pot of mussels in a creamy broth, presumably also cooked with beer, served with a brioche-like bun made with beer. We rally enjoyed the creativity.
No.4 – Lamb and potato terrine, beans and mint gravy.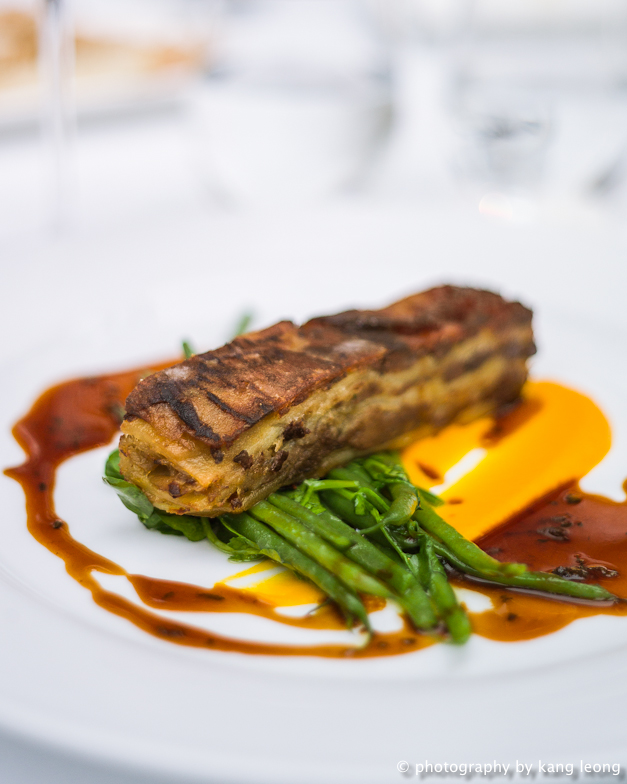 Richly seasoned, it smelled like a hearty lamb stew, the crispy and toasted potato exterior, was really quite brilliant. It may appear utilitarian, but it was well seasoned, tasted correct and was delicious. I could have easily had another portion of this. Good recipe.
No.4 (alternate) – Sirloin with beans.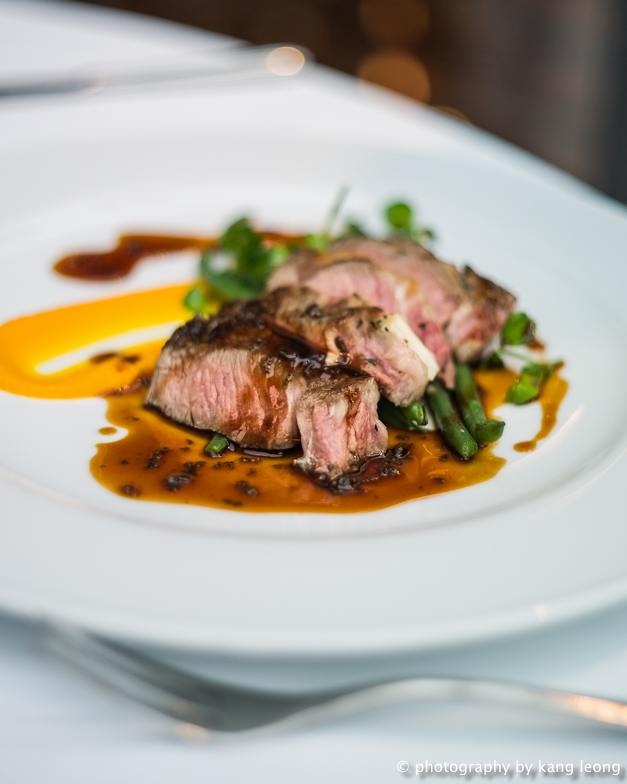 The better half doesn't eat lamb, so the chef swapped it out with a small (approx 200g) sirloin steak. Served it on the same bed of beans, mint sauce as the lamb terrine. Yeah, correctly grilled, nicely pink.
No.5 – Toasted Marshmallow with chocolate fondant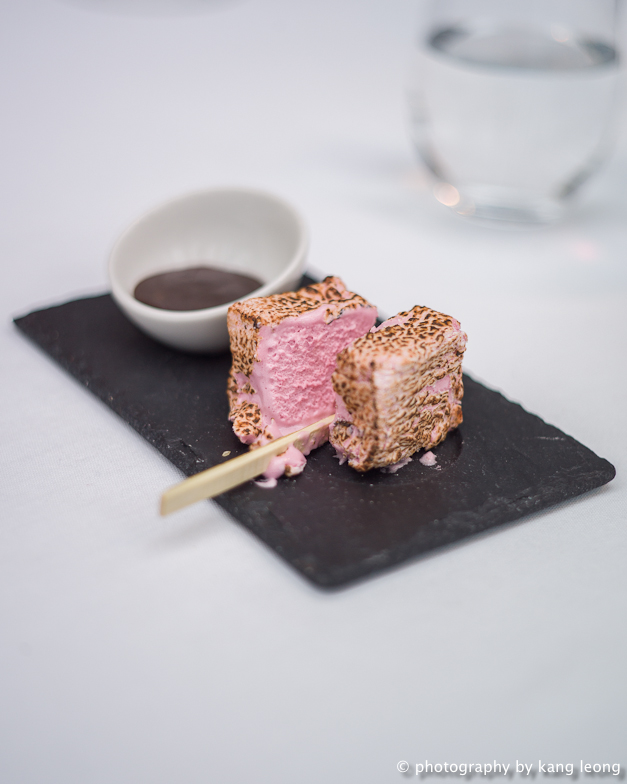 A single toasted marshmallow with a hot chocolate fondant sauce on the side.
No.6 – Bakewell slice with cherry ripple ice cream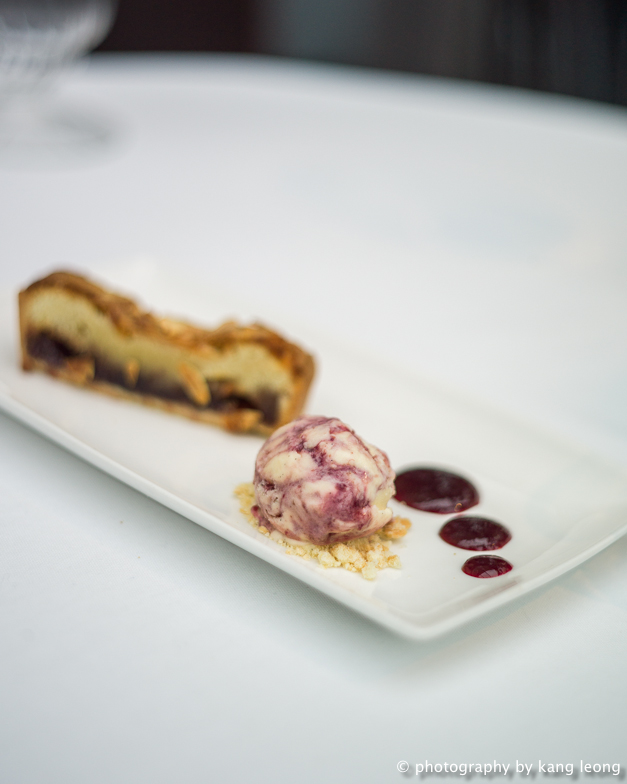 It doesn't get more classic than this. The pastry was a little dry, but I cannot say the ice cream didn't go down well.
We paid £69.19 for two, including two glasses of wine and service.
Some dishes seemed more like palate cleansers than actual courses. Really this is a 3 course meal with plus plus. However, we did feel like there was enough food to eat and I think the spirit of this menu was delightful. You've got to admire a chef pushing the boundaries, especially someone who has chosen to explore to the very extremes of rock bottom pricing.
It did feel like Ed has had to cut some corners to make this practical, which is to be expected for him to keep 6 courses down to £25. Having said that, I think Ed made the best of the 'self inflicted' compromise. It was creative and the cooking – where it matters the most – was good. For us, it was an enjoyable midweek meal, at unbeatable prices. If this is what he can do with a £25 menu, it makes me wonder about his ALC and full priced tasters.
I suppose travelling to St Johns Wood for a lobster, chips amd a glass of bubbly (for £25 on Tuesdays) is not quite as glamorous as queuing up at (a) B&L, but at least you don't have to shout above the noise to be heard, and the dining room is a comfortable alternative. OBT seems like a hardworking neighbourhood restaurant – and while I don't really have a feel for the general eating habits – which I'm sure is supported by people who live in and around St John Wood.
I do wonder if it is really worth OBT putting up the myriad of weeknight offers, which as with all set menus, sacrifice quality for the sake of pulling in human traffic. Having said that, it was a mid-week offer that had attracted me to this party, where I did enjoy the preview, and have now become curious about seeing the rest of the show. At the end of the day, I think there are delicious things to be uncovered in One Blenheim Terrace and it is worth visiting. It is far from being the coolest restaurant in town – it doesn't stack fried duck on top of waffles for example – but the chef can whip up a good meal and prices appear to be stuck in a time capsule, which is always welcomed. Old fashionedness as it turns out, is a fabulous thing.
Details
One Blenheim Terrace
British. £30 – £60pp
1 Blenheim Terrace, St Johns Wood NW8 OEH
Tel : 020 7372 1722
Tube: St Johns Wood
Did you enjoy reading this? You can subscribe to the Newsletter. Alternatively, you can subscribe to the RSS feed.