I have never know Queen's Park in its old days of notoriety, and since uprooting from West London to this part of town; I've always felt the safely suburban leafy surroundings was an entirely nice neighborhood to live in.
Kilburn is another story altogether however.
I'd already written about the lovely Salusbury pub before, and if you follow my twitter feed, you'll note the weekly oyster popping at the Sunday farmers market, but I have always been itching to put something together regarding the two Italian cafes in Queen's Park, which are both highly recommended, if you happen to be in the area.
Giorgio's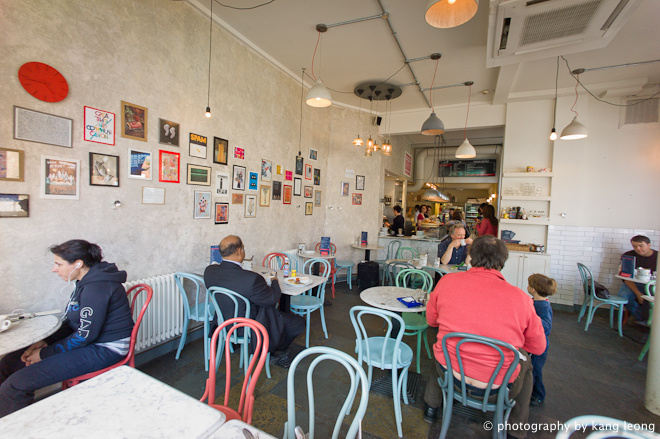 The first candidate is situated on the corner of Salusbury Road. It used to be the grocery bit of Salusbury, and about this time last year, it was rechristened as Giorgios, and redecorated into a lazy corner cafe which served food throughout the day. The pizzas, bolognese arancinis and cannolis are all pretty good, though on this trip, we had arrived for brunch.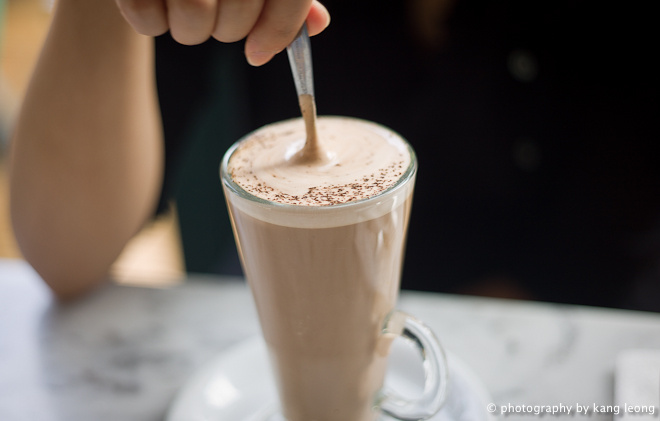 Swirly hot chocolate to get the day going..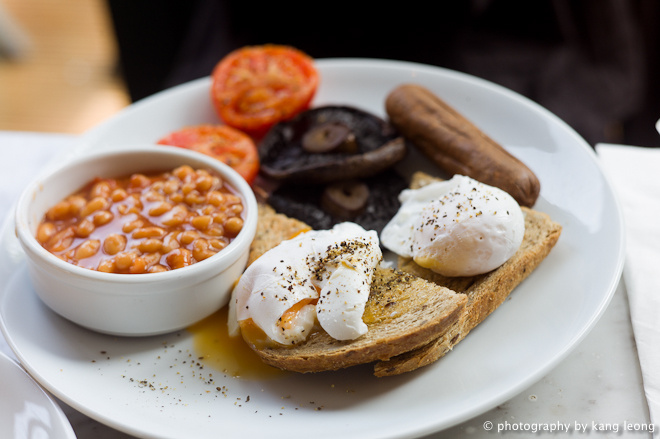 … and a vegetarian fry up. Hmm, wasn't quite so sure about those vegetarian sausages.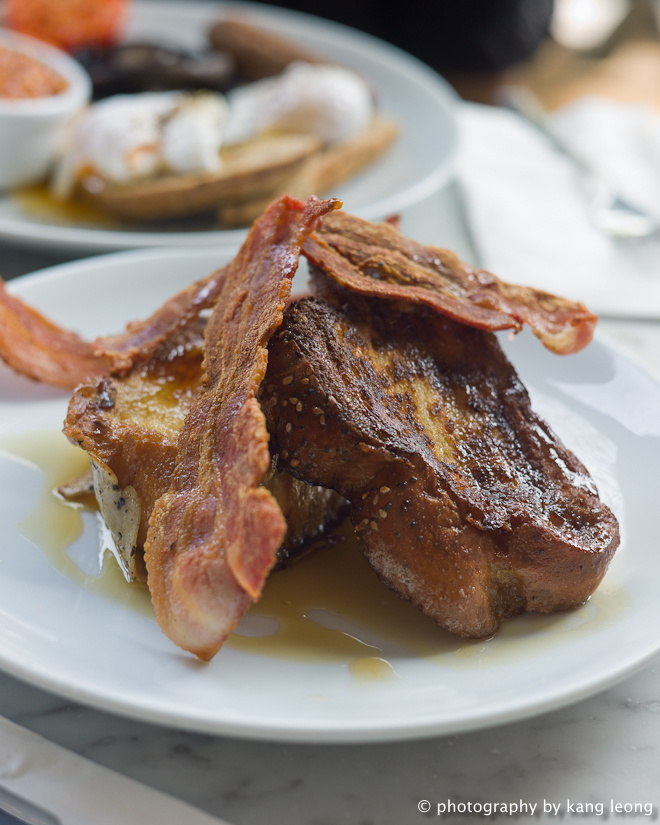 However, these bad boys – French toast with streaky bacon and maple syrup – were the stuff.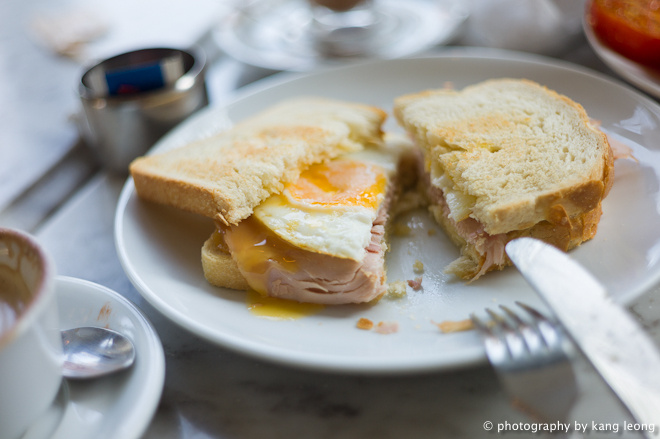 Finally this was a little concoction of mine. Ham, egg and melting cheese 'breakfast sandwich'. I call it Le GBK. A truly awesome sandwich, trust me.
The salt beef sandwiches, ham baguettes and chicken escalopes are also quite formidable as well.
The Gist of It
Giorgio's
Italian cafe, £15pp
56 Salusbury Road, NW6 6NN
Tube: Queen's Park
Alimentari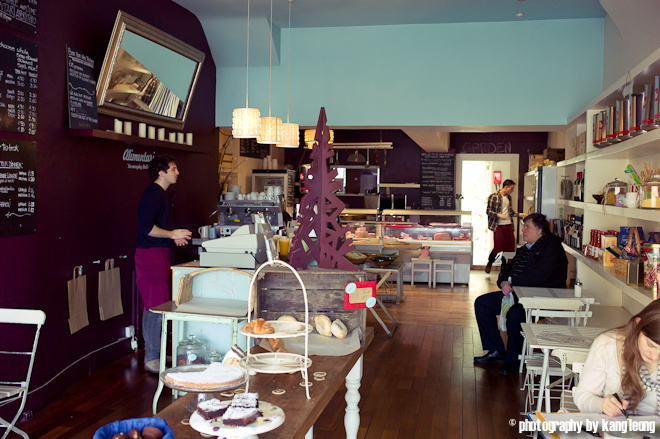 Alimentari is probably more deli than cafe, away from the activity in Salusbury road, and on a rather less glamorous street on Kilburn Lane, but it is worth sitting down for coffee or breakfast for that matter.
Feast your eyes on this Italian breakfast for two, for £19!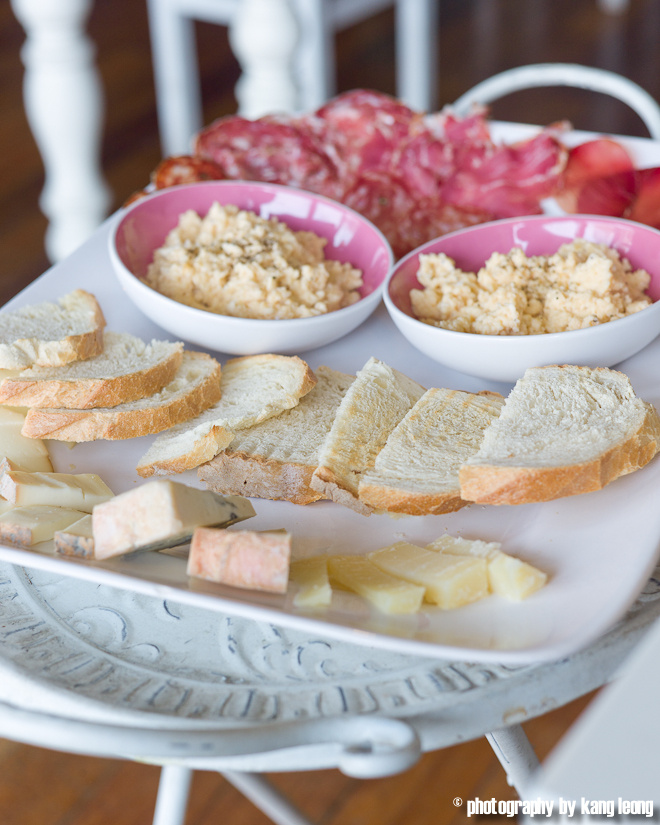 Served on a large platter, on it's own four legs, as our table can't hold it, and it also comes with ham croissants and two glasses of freshly squeezed orange juice as well. Yeah of course, one might say that this is nothing but good foraging, what with their range of Italian cheeses and cured meats, that one could easily whip this up in the comfort of one's home. But nothing beats sitting in a relaxing cafe, with all of Sunday's papers in one hand, and coffee in the other. Speaking of coffee, their special is a mocha with a double dose of melted chocolate.
And they sell pretty amazing white chocolate cannolis, and paninis can be loaded with whatever choice of cheese and meat they have in stock behind their cold counter.
The Gist of It
Alimentari
Italian cafe, £15pp
Tel :
Tube: Queen's Park
Did you enjoy reading this? You can subscribe to the Newsletter. Alternatively, you cansubscribe to the RSS feed.