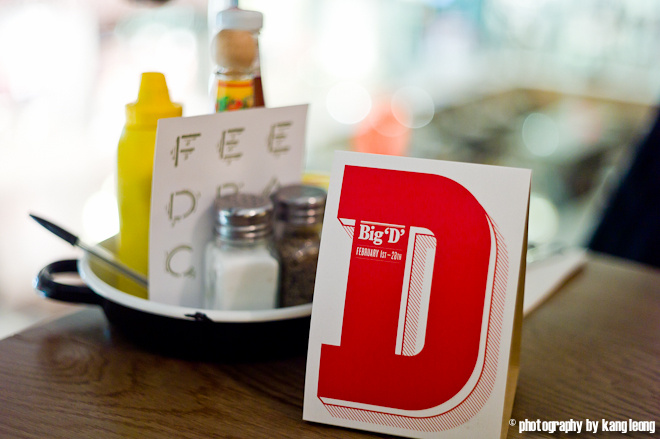 If somehow you missed it the first time round in '10, make sure you don't miss it now. The patty is grounded Scotch chuck and is supplied and prepared fresh by Darragh O'Shea in his Knightsbridge shop. His Irish Angus steaks are – as you know – amongst my favourite choices for steak, and his Big D patty (which can also be bought at his shop for home-a-flamin') is well regarded. It is big, like 8oz big, 30% larger than the standard Bryon patty, and is simply awetastic.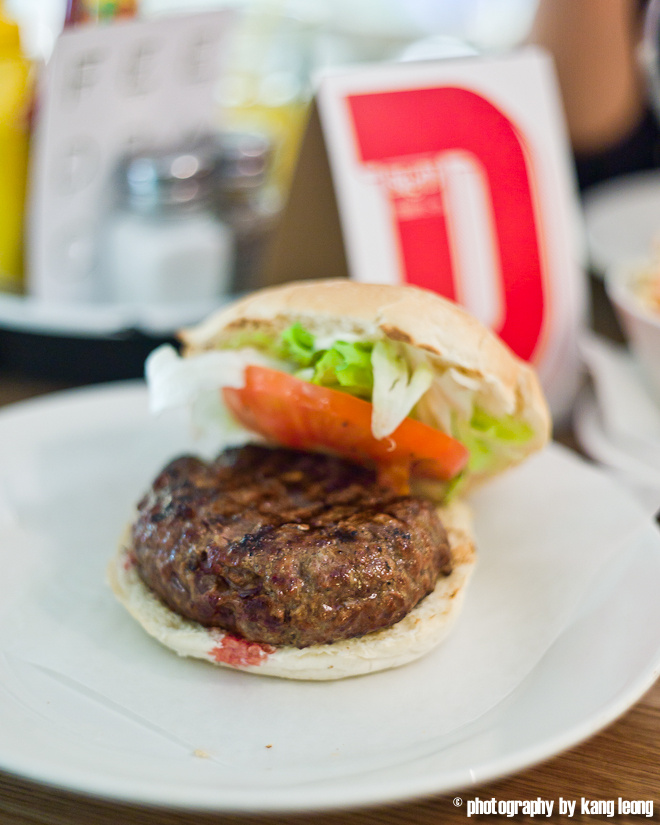 You must have it medium rare, and you must have it with cheese. Better bloody and juicy than dry and overdone. It does become overcooked very easily, and at that state, it is not better than the standard Byron patty. If you fear bloody centred minced beef, well this would be the perfect opportunity to conquer it. It's a high quality mince – not quite hand chopped tartare – but O'Shea's dry aged stock are about as good as it gets in terms of British Isles beef. So you shouldn't need to worry about an upset tummy, unless of course you're one of these people who cannot physically handle slightly undercooked food. My dad is one such person.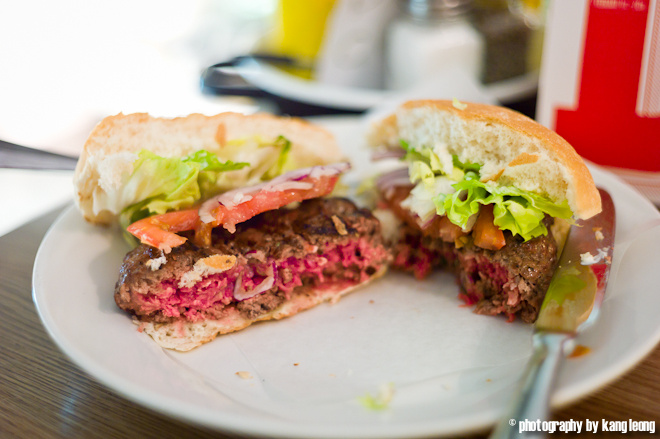 I forgot to get cheese with mine during this visit, which means I need to go again on the weekend. My goto Byron cheese is the Gruyere. Though I think the blue cheese will work equally well, given the beefy flavours are so pleasant with this patty, that a stronger cheese might be a better fit. A shame that Byron does not supply Ogle Shield (probably the best burger cheese imho) like Hawksmoor does, which would be perfect with this. I also usually opt for skinny fries and a vanilla malt milkshake.
It's very juicy, pleasantly beefy, fragrant and mellow rather than overpowering, and just a nice burger to chow down.
I'm still eating Byron burgers at least once a month…but I will visit a few more times before the special patty disappears. Next time round, I might try it with processed cheese, if its still on the menu that is. And no… not been to meateasy yet, but I do like the Meat Wagon burger, save for that it takes too long for them to cook it.
So it's good to be back in the UK again, I have a booking at Big Blu's Dinner at the Mandarin Oriental over the weekend, so you can expect the blog post on Monday and the routine schedule of London restaurant posts will resume shortly after that.
The Big D should be available at all Byrons across town, except for the Kingston one, for the asking price of £10.50 until the end of February. It comes with seven thumbs up, the Big D is a helluva patty, one of the best burger experiences in town, without having to queue for it, or sign up to special one-off eating events. Remember to get it medium rare and get it with the Swiss cheese or the blue cheese.
Did you enjoy reading this? You can subscribe to the Newsletter. Alternatively, you cansubscribe to the RSS feed.