I eat alot throughout the year, and keep the material back to build a backlog of posts, but for a number of reasons, I tend to forget posting about them, or more accurately, there are better things to blog about, at the time. So as I have only just upgraded to a new 2TB hard drive to archive my photographs, I came across these lost files, which I thought would be nice to share with you, in case you were surfing the web during the festive break…
Boyd's Brasserie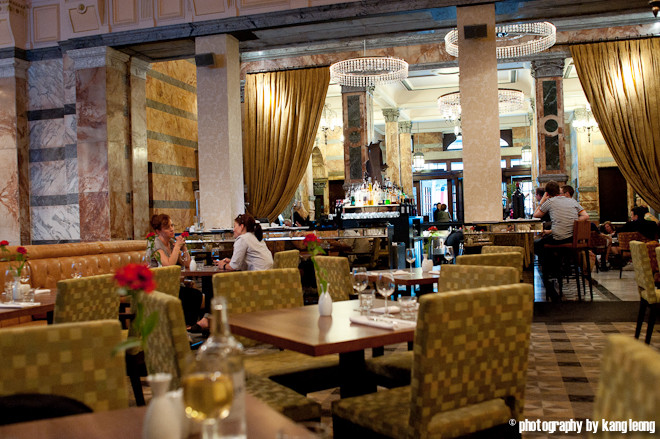 First of all, Boyd's cavernous, imposing marble encrusted decor is stunning. The brasserie is based inside 8 Northumberland Avenue, an Events venue as far as I can tell, I was invited down for a comp meal, and found the food to be largely unremarkable, but adequate. Interestingly, their 3 course prix fixe menus for £19 were better than the a la carte options.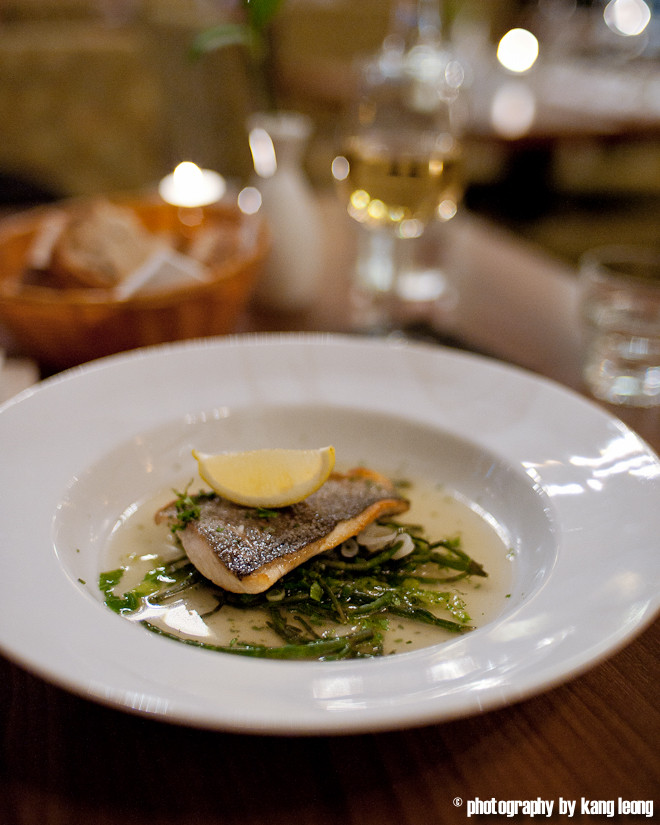 I quite enjoyed this pan-fried sea bream with samphire from the prix fixe, while the rest of the dishes, such as pea veloute were forgettable, and thus unblogged. Well till now.
Website: Boyd's Brasserie

Phoenix Palace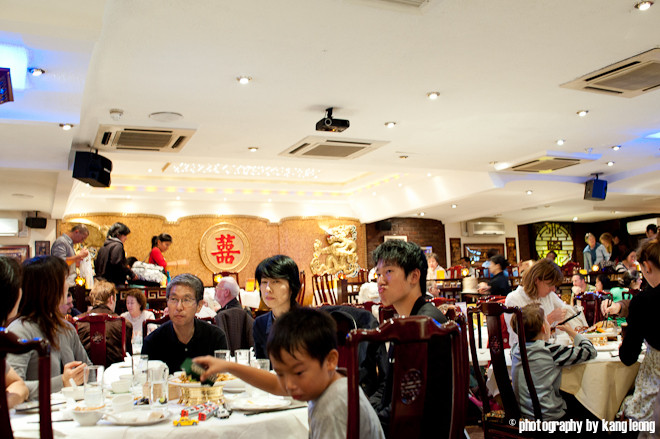 The atmosphere is quite good, in that it feels like a bustling, family oriented banquet-type Chinese restaurant, but unfortunately, the Dim Sum is far from Palace material.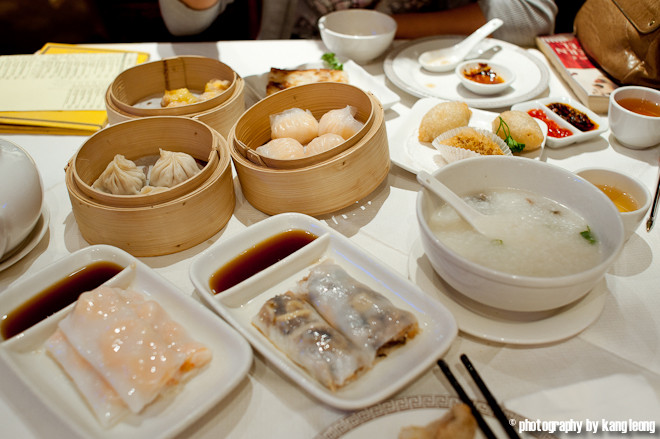 They have a wall by the entrance, that has lots of photographs stuck on it, to remind potential patrons, how many celebrities, and other important individuals have visited this restaurant. If anything, it just underscores the severity of the dim sum. I was actually planning a 800 word slate…but I thought better of it. Not the best dim sum in London, by a mile..
Website: Phoenix Palace
Busaba Eathai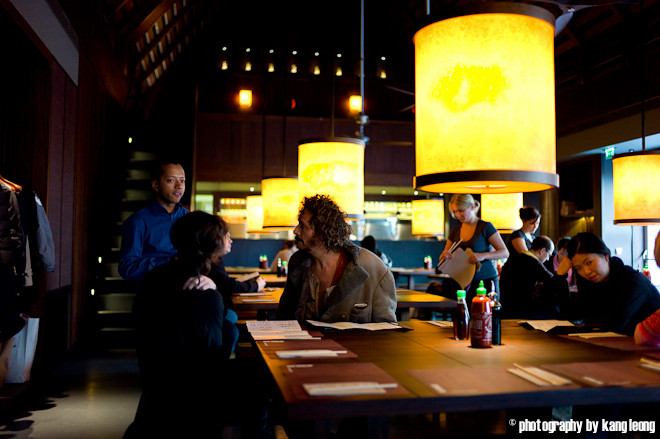 If there's anything more unworthy of an individual blogpost, are one of Alan Yau's franchise outposts. No, no. Wait for it… I like Busaba. In the same way, I like the Wagamamas for what they are : Quick, contemporary and gets the job done; I think the same of the Busaba brand… which has an outpost in Bicester Village.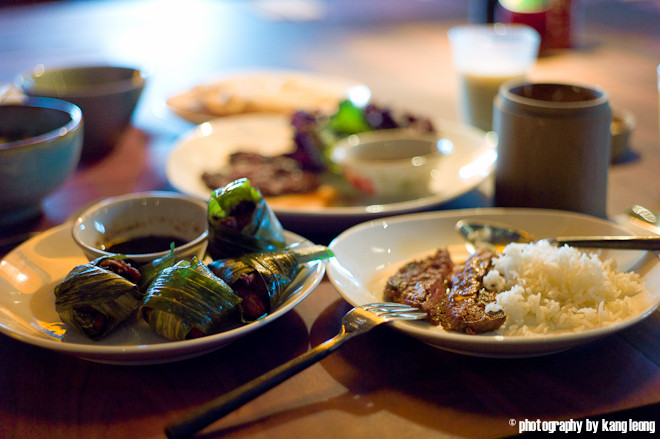 We ordered the pandan-leaf wrapped (fried) chicken , and the pan-fried ribeye, with sticky rice and Thai bread. As well as a couple of glasses of mixed fresh fruit juices. For a quick meal in a sexy-ish environ, it is decent.
Website: Busaba Eathai
Atari-Ya Sushi Bars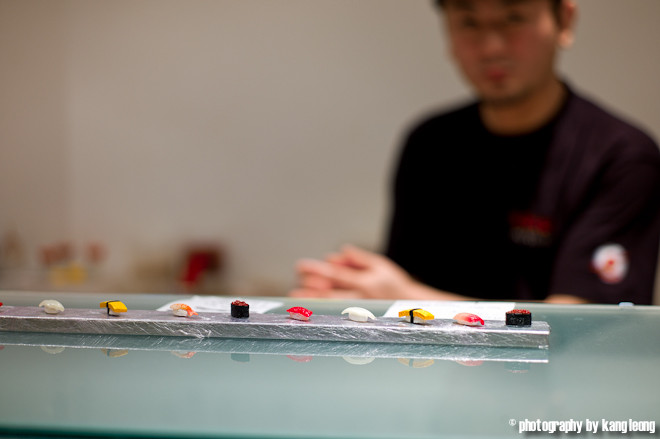 The omni-present Japanese food importer, and new owner of the Sushi Hiro site in Ealing Common, are just as known for supplying major sushi bars in London, as they are known for providing superbly well valued, quality fish, at one of their four sushi bars in town. I particularly love visiting the Swiss Cottage branch, for the limited range of cooked dishes, such as black cod miso, and their Ochazuke (boiled rice with tea).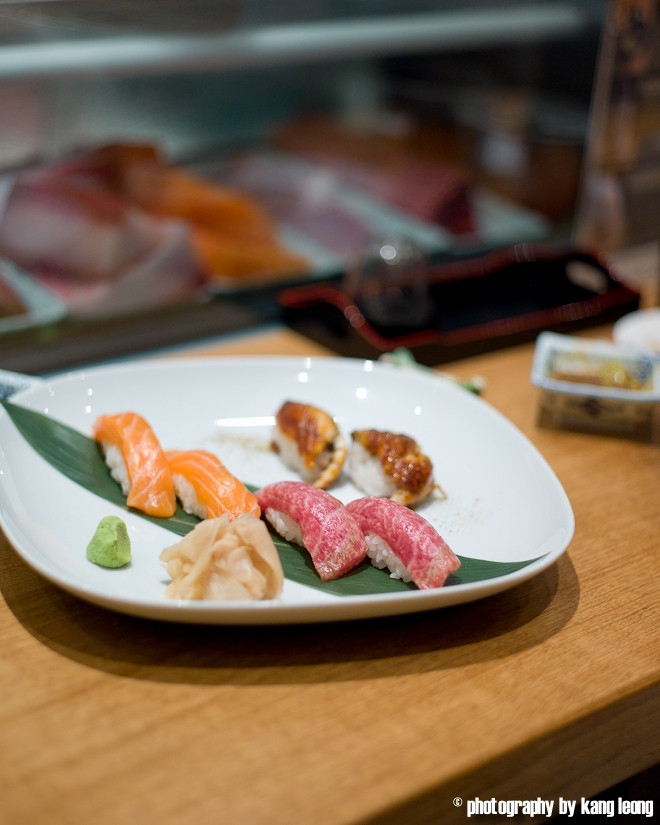 Technically I have blogged about Atari-ya on a previous occasion, but I've been back multiple times, and can't help singing their praises again. Quality can be a minor lottery, though most of the time, the otoro is simply some of their best stock. If you want nothing but quality cuts of fish, and not bothered about technical wizardry, head to an Atari-ya, and if you're like me, it might become a routine.
Website: Atari-Ya
J.W. Steakhouse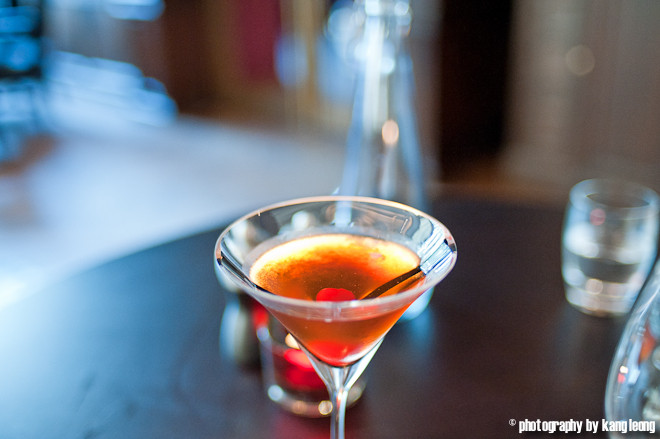 JW for the illustrious Marriot brand Hotelier, based at the equally chic Grosvenor House, think of JW Steakhouse as the product of the coming of age of steakhouses in London, catering to a growing movement of meat purveying Londoners. Probably mostly male. The cocktails are fabulous, and needless to say, the decor is a thing of beauty in itself.
Something I failed to photograph. Ha.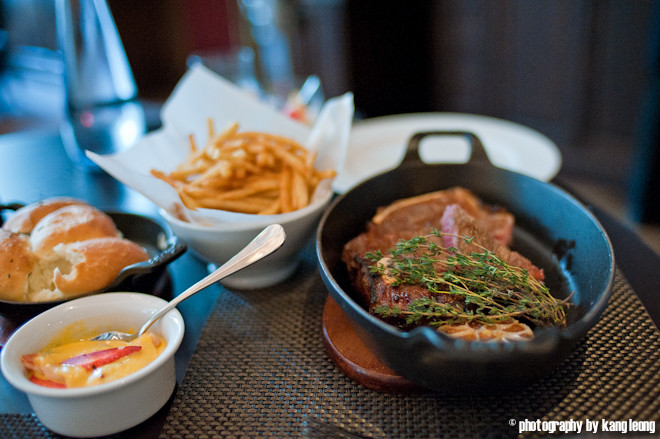 They sell Prime USDA beef, and char the steaks in a Montague Legend grill, that can heat up to 650C. Not quite a Josper, and I think the results do show that unfortunately, while the meat is quality, the execution is not. It was still better than say Gaucho however, just not Goodman nor Hawksmoor material, yet. But I must give it props for the bearnaise sauce, made with huge chunks of lobster, £12, if you visit, you got to try that stuff. Also, there is an option to smother your steak with the 'Oscar' which is lump crab meat, asparagus, béarnaise. Talk about indulgence. I'm sticking to my Goodmans… but every now and again, I would be lying if I told you I didn't think about the lobster bearnaise.
Website: JW Steakhouse
Thai 33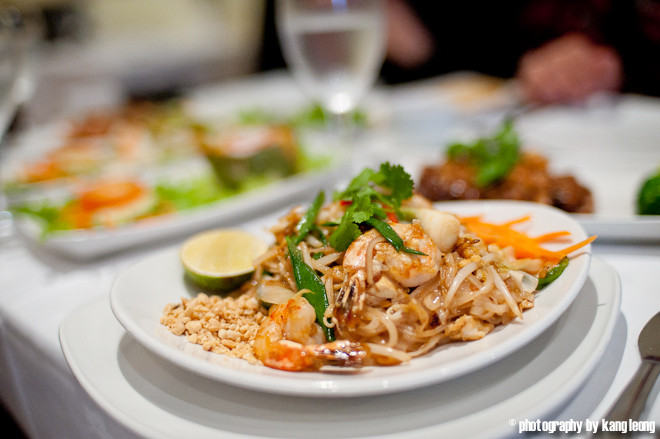 One of Catty's favourite haunts… but I hesitated in uploading this, because truthfully, I didn't fancy it, and thought it was mediocre …. sorry Catzter …
Website: Thai 33
Camino Canary Wharf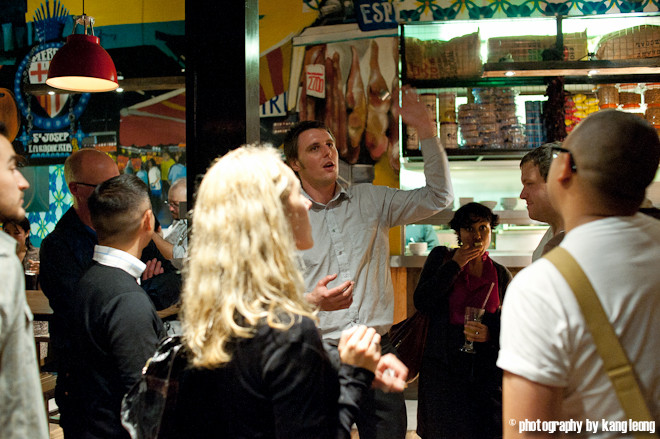 When they launched the new Camino that overlooks the water, they really laid on a smoochy evening for us boogers. I really appreciated it, and largely found the food to be reasonable. They did lay on a 12 plate (or so) taster, and injected us with far too much champagne and delicious Spanish wine. Making it largely unbloggable to be fair, in no way would the PR blow-out be representative of an average meal at the restaurant.
Although, I vow to return as an average punter sometime next year.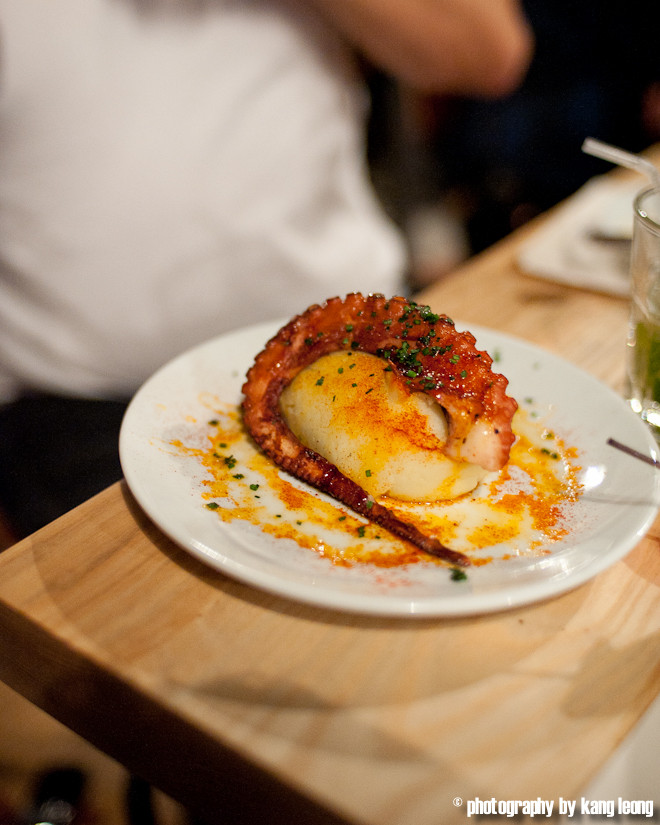 This octopus was the highlight of the tapas frenzied evening.
Website: Camino
Roast Chicken for Christmas..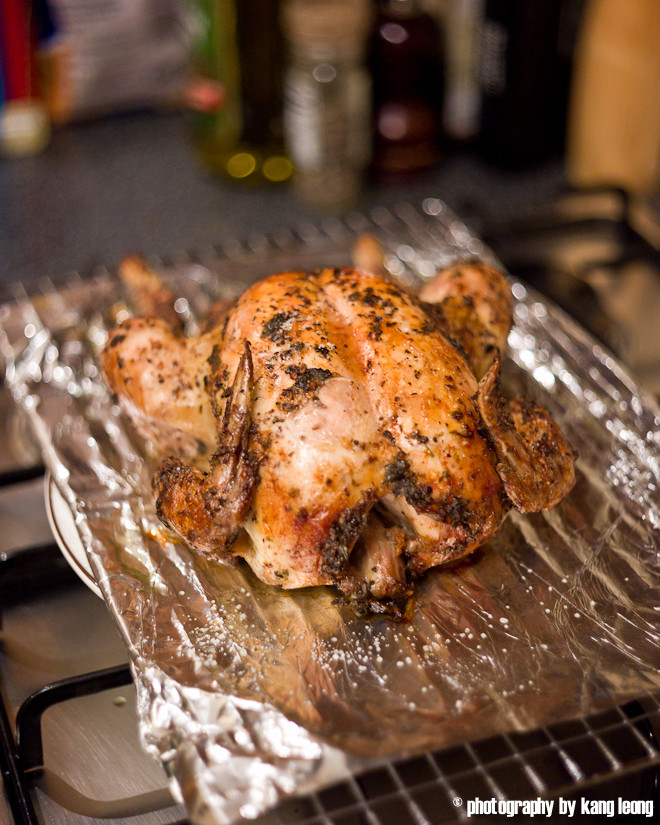 … by the better half and Waitrose. The best roast chicken I've had all year, of course.
Hope you are still tanking up during this festive break dudes.
Did you enjoy reading this? You can subscribe to the Newsletter. Alternatively, you can subscribe to the RSS feed.