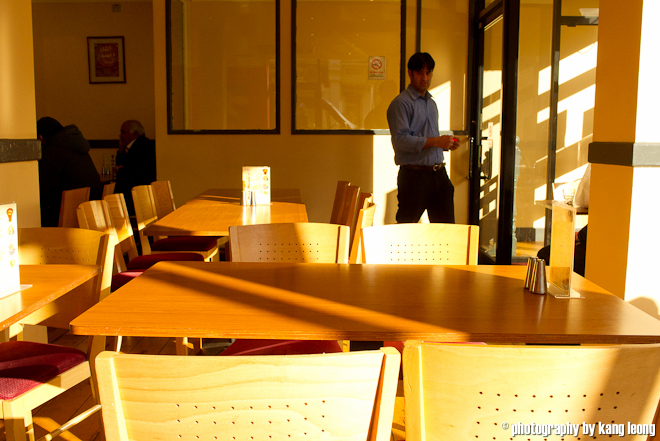 Well, you can't knock the restaurants around Whitechapel which serve excellent Punjabi food. Of course, I haven't been to every single one – and who hasn't tried Tayyabs and Needoo right? – but I think it is safe to say that most deliver food of a certain quality at pleasingly affordable prices. I carried only £15 with me, and was certain that the meal would not creep beyond this figure. The background to choosing this restaurant was discover the Tayyabs-alternatives. So Mark wanted to know what the real word on the street was, and he queried his taxi driver (who is from Pakistan) who told him to check out Lahore and Mirch Masala, both restaurants are along Commercial Road. And so we decided to take the other halves along for a Sunday lunch. There are six Mirch Masalas in London, covering locations from Southhall to Croydon, and generally speaking, people like them. This particular branch is rated by the blogs too.
A jug of mango lassi went down satisfyingly.
We followed with their mixed grill platter, which we had the lamb and chicken separated, £14.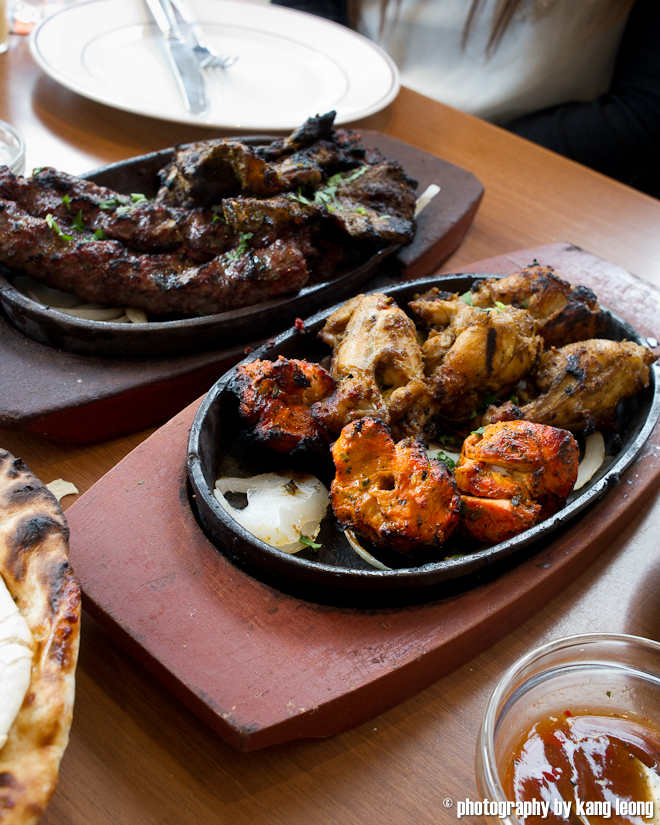 So that's 3 grilled lambchops, 3 seekh kebabs, 3 pieces of lamb tikka, 3 pieces of chicken tikka and 4 tandoori chicken wings.
The kebabs were good, great seasoning – really salty and herby, unfortunately the tikka were about as chewable as latex. The dish didn't sizzle like a Tayyabs platter, overall it tasted rather dry and tired. It was average, at best.
Karahi dishes.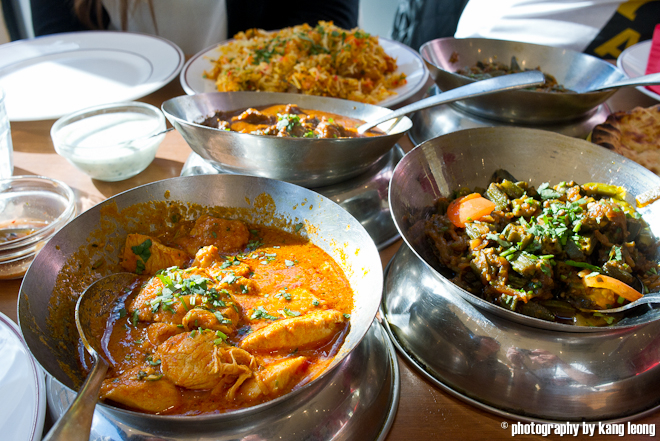 We ordered three types of karahis, 2 portions of bhindi (okra), chicken and lamb. Additionally, we also ordered a chicken biryani.
The bhindi and chicken were just average, no better than any other Indian takeaway if I'm being honest, nothing really stood out. I was struggling to find something unique to say about the food, the lamb was probably the best of the lot, the meat being silken, tender and stew-like, but I would just be reaching. The one thing I did note, was that food was served slightly cooler than I expected. It was not piping hot. The biryani – large in portion – was a fluffy mess. We didn't think it carried any redeeming features to make it stand out from the crowd.
We also ordered three naans – butter, garlic and paneer …. and noted how they were quite papery and lacked elasticity. I'm no naan expert, so I'm quite easily pleased as long as it tastes ok, but I thought these were well below par.
…. oh, and I bought a Leica X1.
If you follow my lust for cameras, you'll know I have been banging on about the quality of the horrendously overpriced Leica X1. Well, I went out and bought one last week. I photographed this meal with the X1 – what do you think?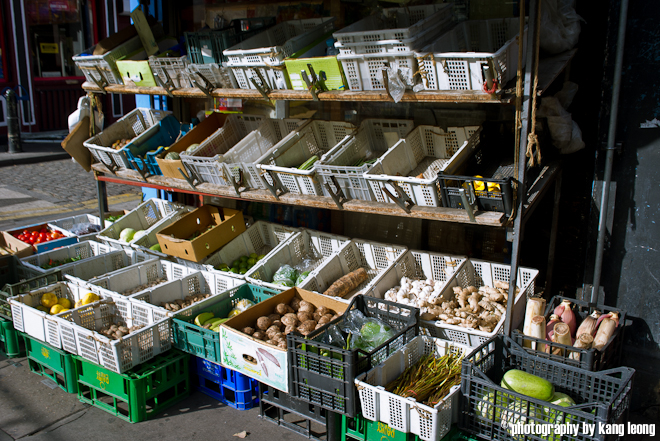 I'd rather stand in a queue for 90 minutes, to secure a table at nearby Tayyabs, and failing that do the same at Needoo, than eat at Mirch Masala. Maybe Sunday is the restaurant's off-day, with the entire kitchen substituted with apprentices, whatever the case, this meal was well below par, not worth the trek at all. If there were something unique about Mirch Masala, it didn't reveal itself to us. As for the bill, it came to just over £58, which made it roughly £15 per person – good value as expected, and portions were so large, that we wrapped up most of the food to takeaway. That's Monday lunch sorted.
As an aside, I do eat Indian food quite frequently, as my office is based in Harrow, and the restaurants around the area are actually half decent, I do like Akash. And to be fair, so are most curry places. At rock bottom prices, it's arbitrary writing a 'review' for them. You know what gorgeous curry tastes like afterall. Still if you are curious, just run out and try 'em all, it won't cost an arm or leg, but maybe an extra hour on the treadmill.
The Gist.
Mirch Masala Commercial Road
Pakistani, £15pp
111-113 Commercial Road E1 1RD
Tel: 0207 377 0155
Underground : Aldgate East
Hot stuff: Cheese and Biscuits ; Lizzie Eats ; Harden Brothers
Did you enjoy reading this? You can subscribe to the Newsletter. Alternatively, you can subscribe to the RSS feed.