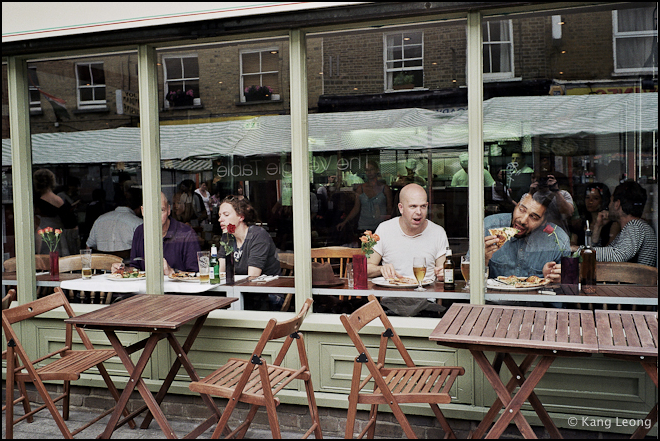 London is blessed with many a handsome weekend market, all of which are worth a visit. The beauty is that food is sometimes incidental, at Broadway for instance, antiques and boutiques have their rightful stalls in the market as well. It makes for a wonderful atmosphere, a blend of interesting people brushing up against one another, perfect grounds to be on the look out for the photogenic.
Broadway Market is also host to a pioneering agent, namely Banhmi11, which proudly advertised their Time Out endorsement as a large banner drawn across the entire front of the shop. Sadly, I didn't get the chance to try their Vietnamese baguettes, the op-la-di steaks, a massive queue overran the shop, looks like Time Out's endorsement really worked out. I ran out of patience anyway.
I have been following the blog of a Japanese baker who sells her sweet things at the Saturday market, and I was on the look out for her, but sadly, myopia ensured that I would miss her stall completely… but I blame that on hunger.
Eventually I settled for my first experience of Viet baguettes at Caphevn. I think I ordered the five pork, which was… alright, and perhaps overhyped. I washed it down with what I thought was good iced coffee. The better half indulged in a nice portion of German sausages, while I mulled over getting the mushrooms on toast, and pies from F.Cooke.
Unfortunately, most of the savoury stuff along the main street looked overly yawn, so I wandered into the off-shoot section that was quite empty, but filled with stalls that sold antiques instead.
That was when I stumbled upon an Argentinean couple with their kids, quite happily smoking rib eye steaks for their superb steak sandwich, smothered in their home-made salsa. I didn't get a photograph, but you need to look out for this dude. He's got a silver goatie, fairly large fella, and his sign read £5 Rib-eye steak sandwich.. and it was the best thing I had at Broadway Market… ironically, not quite inside the market.
I shot this exclusively on a Leica M6 with a 35mm Summilux attached, and I think it was exposed on Kodak GOLD 200.
I'm not sure what the weather is going to be like tomorrow, but if you do happen to pop down, look out for Vic (who is a coffee consultant who's had a hand at most of the best coffee shops in town, such as Tapped and Packed for example) at Climpsons and sons, for a cup of coffee.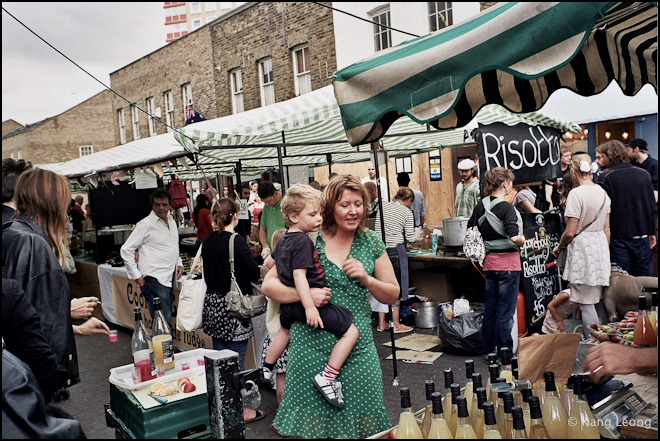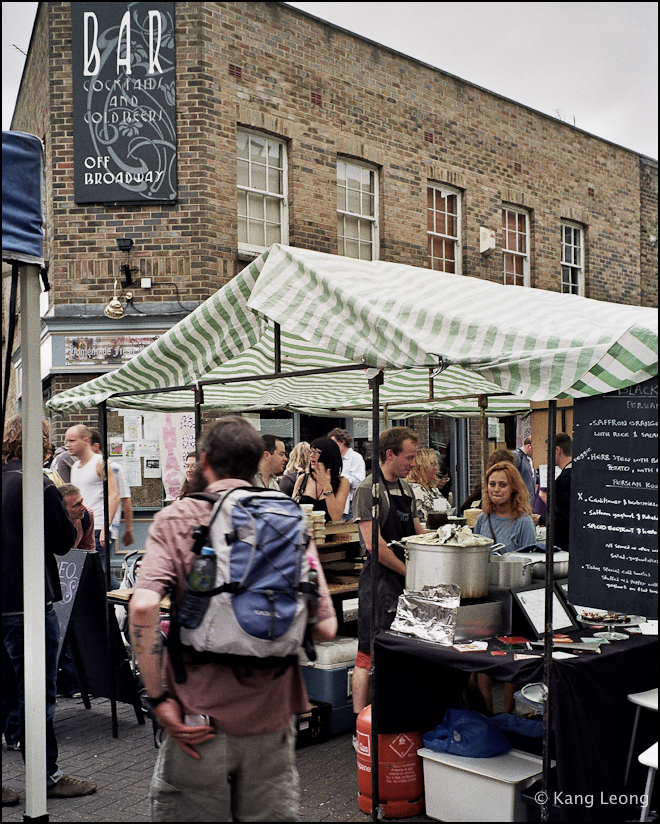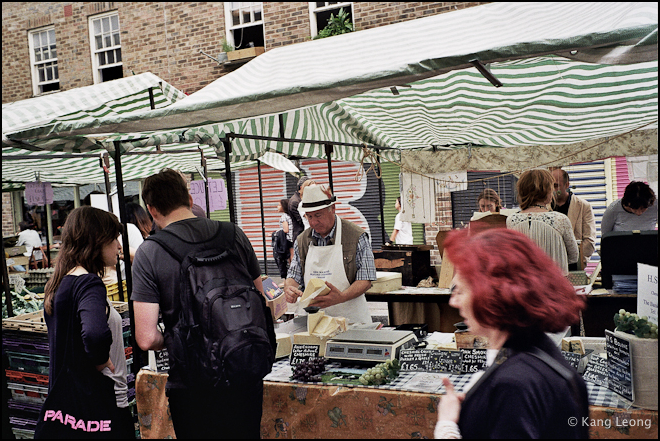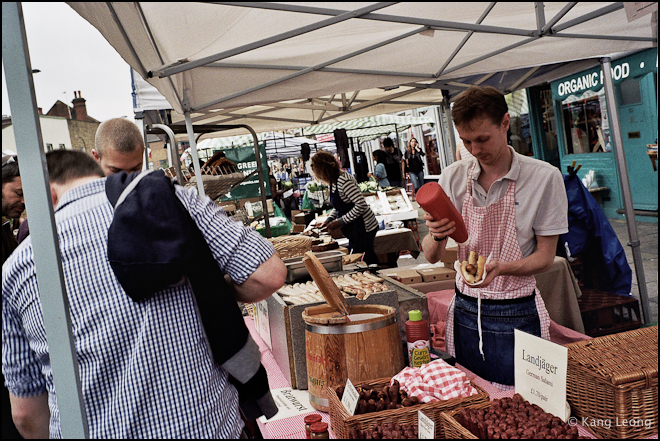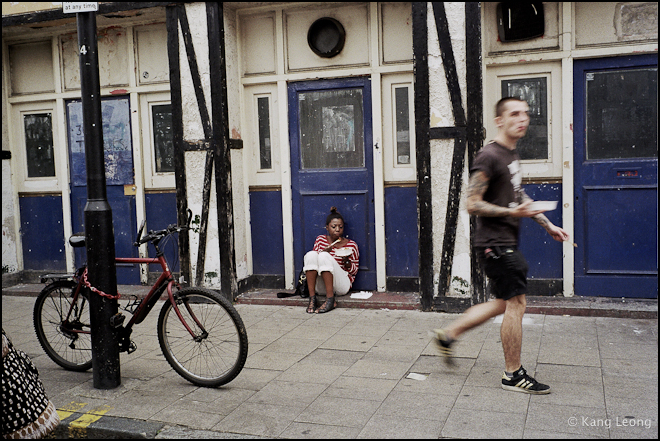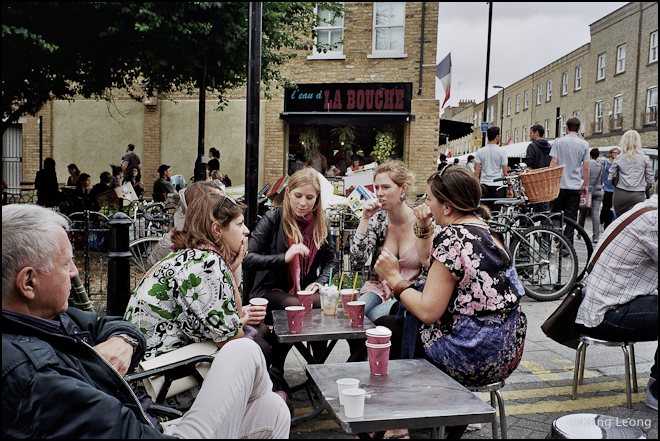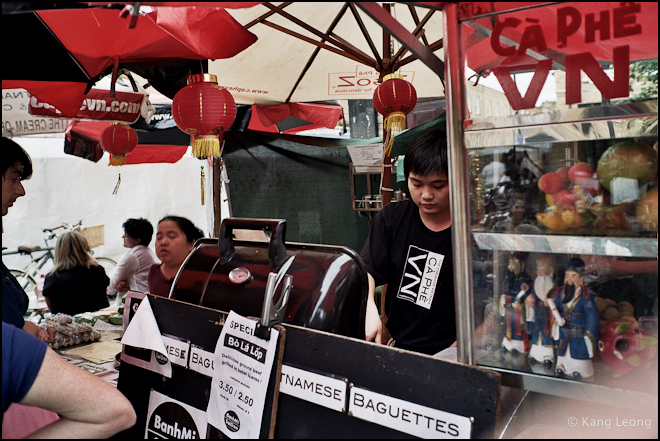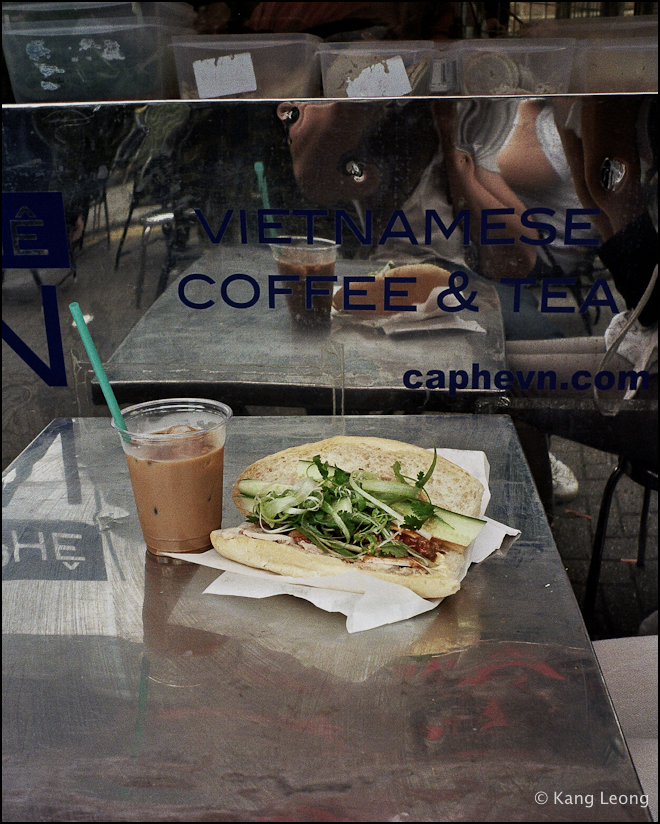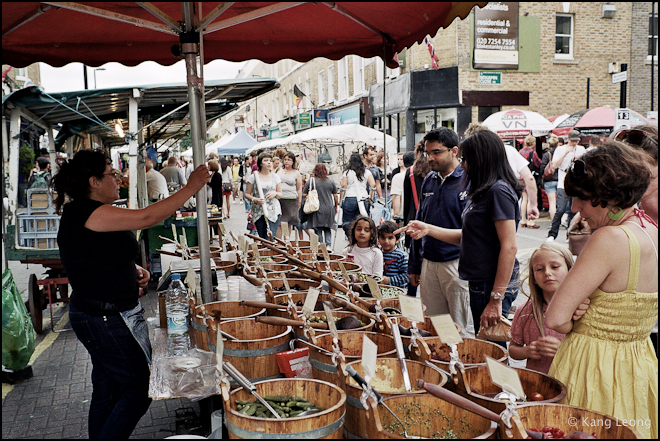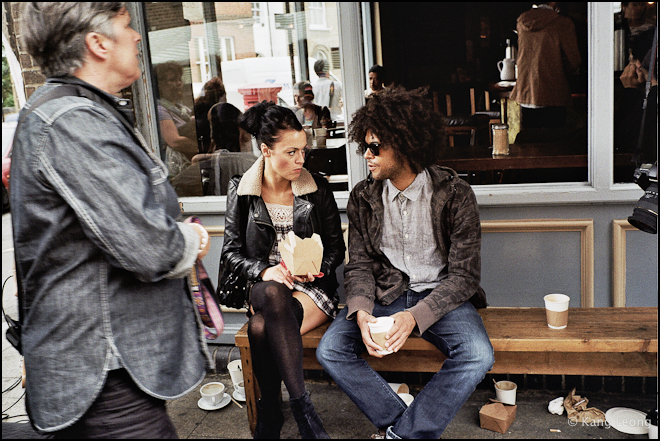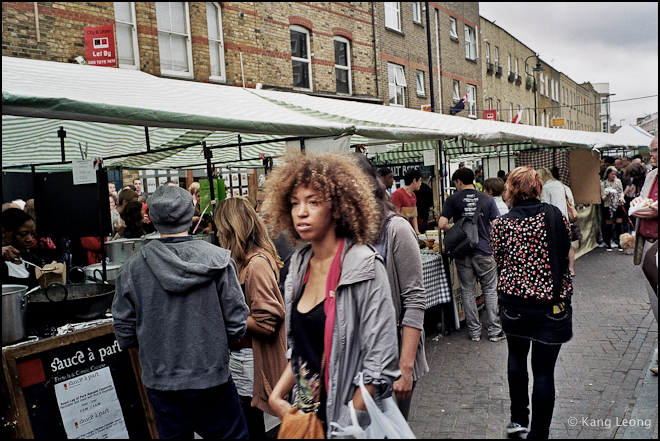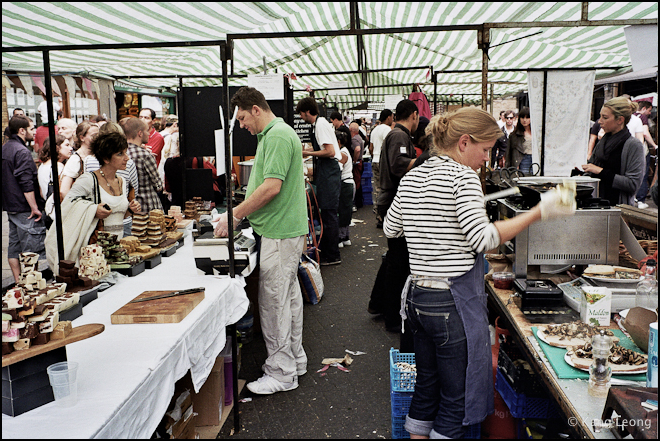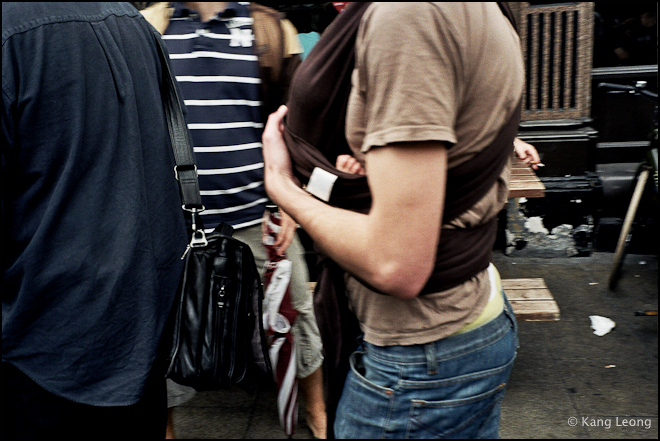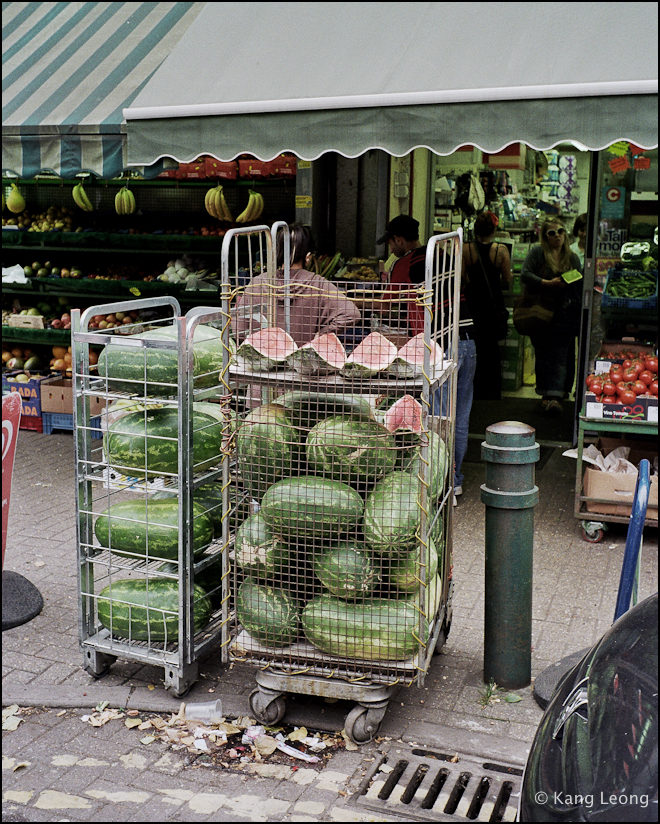 Broadway Market is located in Hackney, East London, and runs from London Fields to Regent's Canal and opens from 9am to 5pm on Saturdays.
Did you enjoy reading this? You can subscribe to the Newsletter. Alternatively, you can subscribe to the RSS feed.