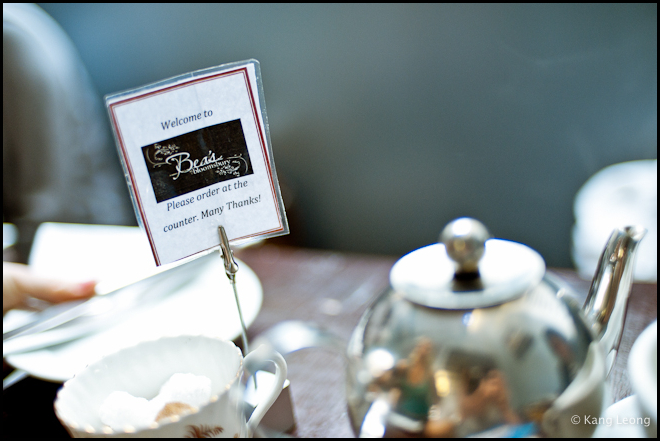 It has taken me about a year to visit Bea's in Bloomsbury, but I'm glad I finally made it. This tour de force bakery, cake house, coffee & tea shop produces top notch sugary things from their massive kitchen on site on a daily basis. Needless to say, their cupcakes are superb, personally I quite enjoy the pillowy buttercream Bea uses, a uniquely ethereal texture, slicker than your usual icing. I really enjoyed the peanut butter cupcake I ordered.
The heart & soul behind this operation is none other that the super woman herself, Bea Vo. Notable Nobu alumnus, who had turned down the chance to head the pastry-works at Nobu (spot the Nobu cookbooks in her shop) for a shot at making a name for herself, which as of 2010, in my opinion, she has gracefully achieved. An inspirational story, in itself. I am led to believe that she spends half her life at her labour of love, and when you eventually visit and meet her, you'll be glad to find she's an energiser bunny of abundant joy – probably a sign of a woman who relishes every moment of working on what she is most passionate about.
Bea is slated to expand into the City soon, so things must be going well for the petite baker, critics, bloggers and women – in general – love her work.
This is one of the few times I feel there is no need to pontificate about the steadiness of cream. If you are yet to visit this cafe that looks as fabulous as the cakes sitting on the counter, then I believe you should put this on your list. Inside the shop, one can sip coffee at a table next to the open ended kitchen, read his raunchy novel (which has won numerous bad sex awards) and occasionally look up and watch the chefs scoop icing onto cake. Life could not be more perfect.
A photo essay for the girls.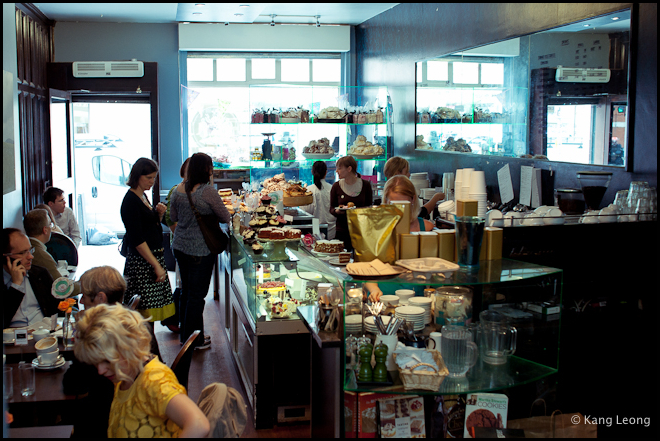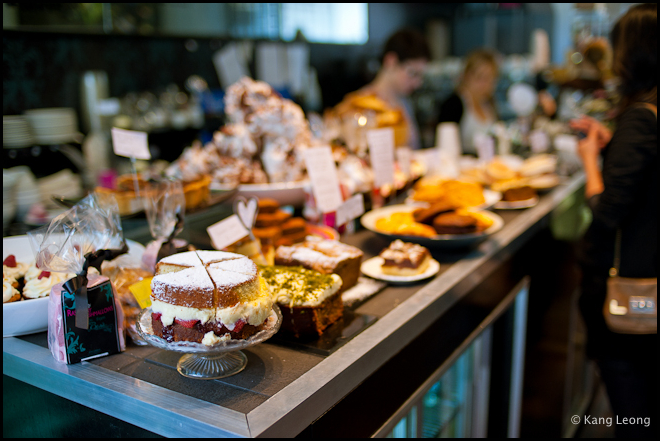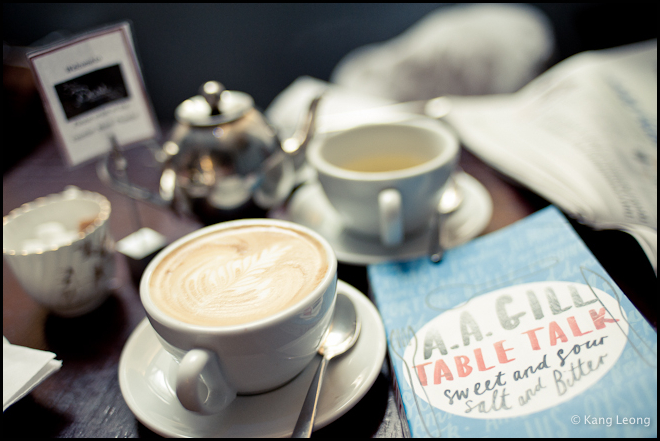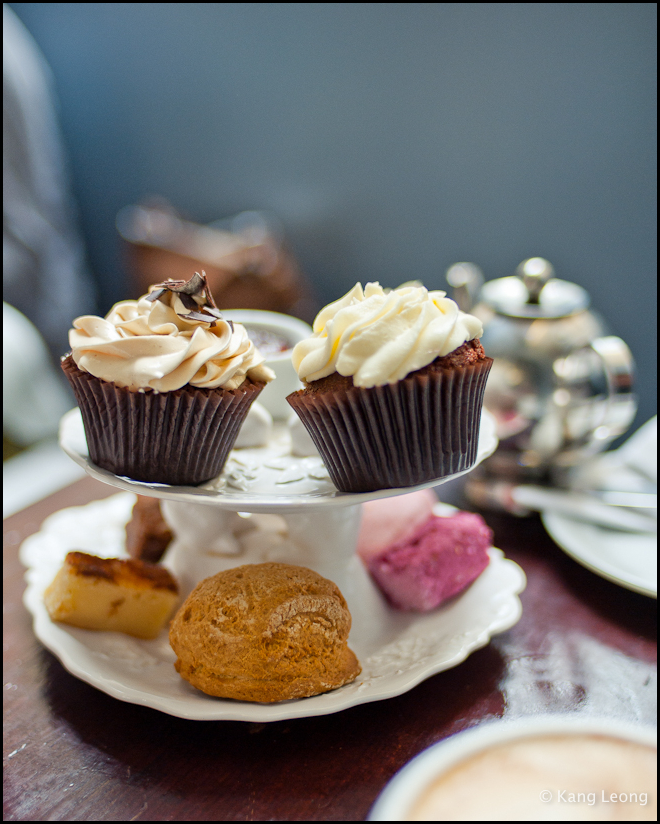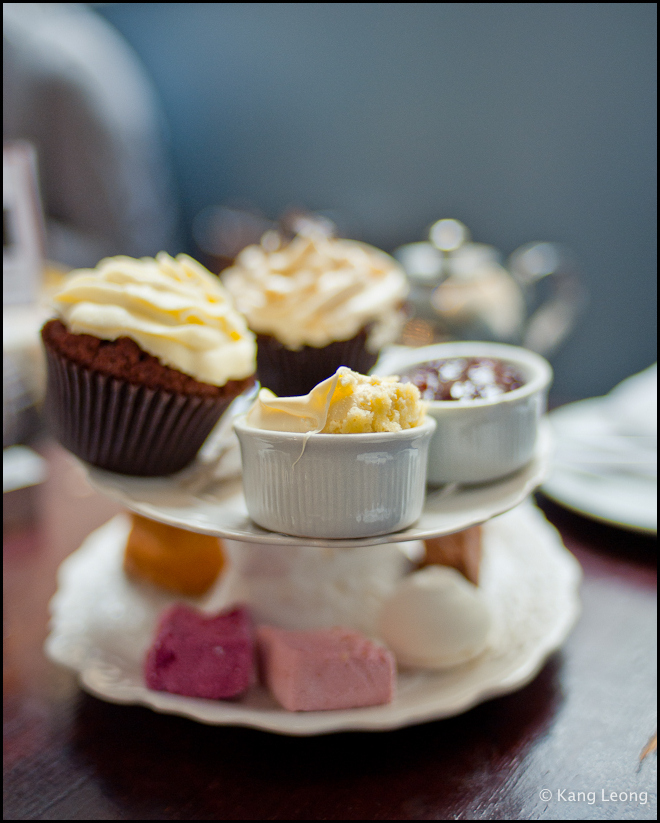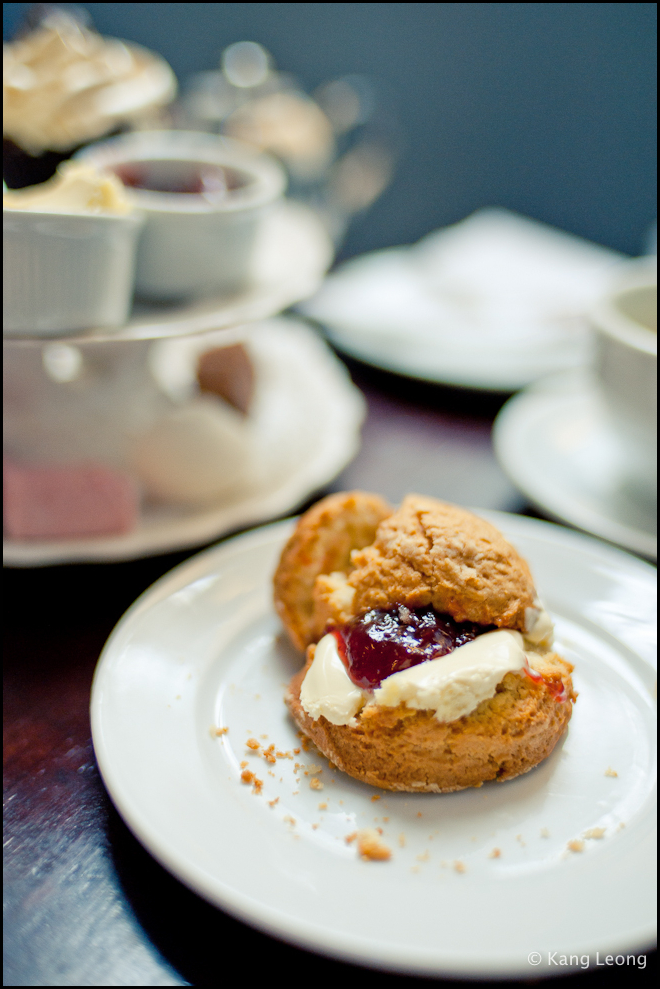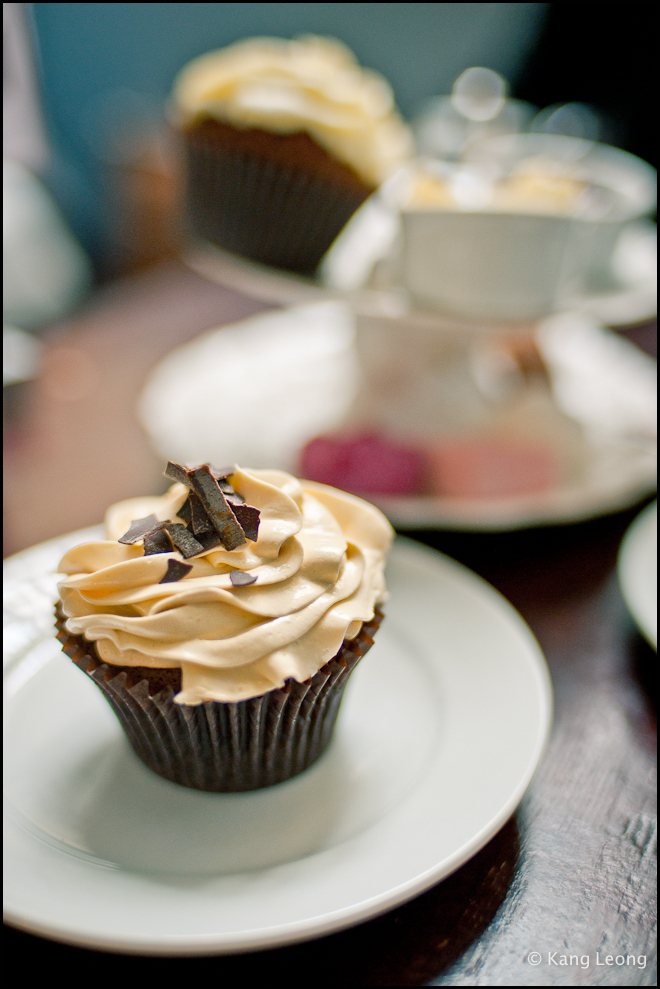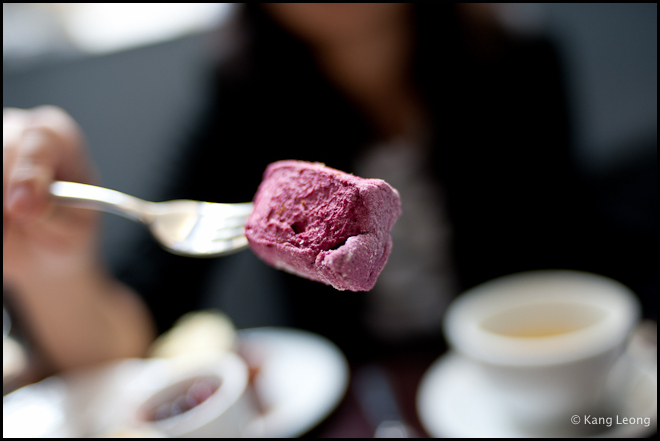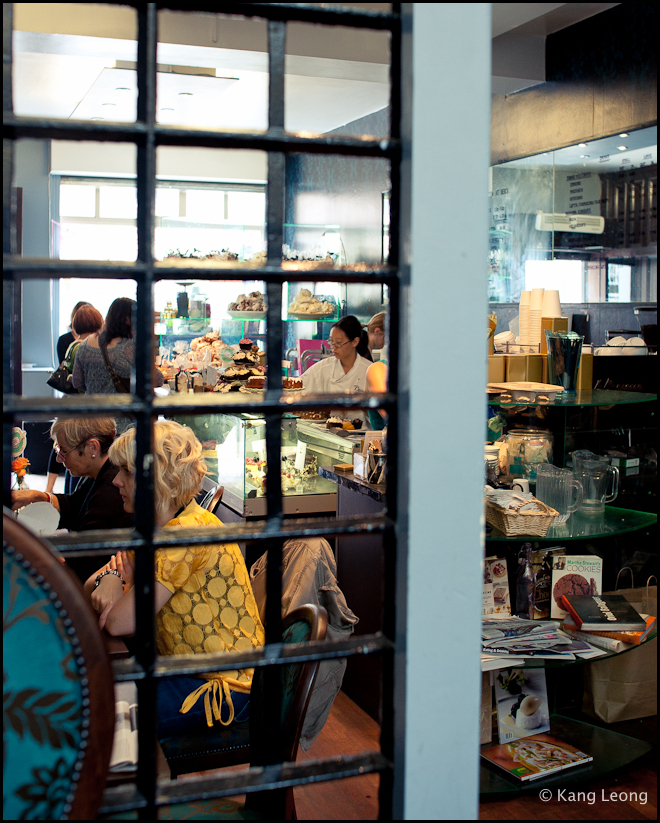 Note: We ordered afternoon tea set with scones, cupcakes, assorted marshmallows and meringues for £9.90.
Even more photographs from Bea's on my flickr stream.
The Gist of It
Bea's of Bloomsbury
Sweets, cakes, coffee & tea £7pp
44 Theobald's Road London WC1X 8NW
Tel: 0207 242 8330
Tube: Chancery Lane
Did you enjoy reading this? You can subscribe to the Newsletter. Alternatively, you can subscribe to the RSS feed.
All text and photography on this blogpost is copyright and belongs to Kang Leong, LondonEater.com. If you repost this without my permission, bad things will happen. So please don't do it.