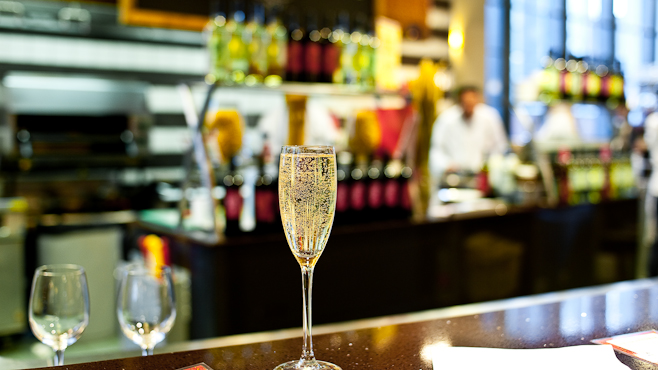 Tis' time to be jolly. I have sent off my wish-list to Daddy Christmas – pending strike action from royal mail – and lined my fake fireplace with stockings deep enough and strong enough to hold the weight of a solid Leica camera. The festive lights are already up on Oxford street, and I'm already piling on the holiday pounds as every other night is yet another night of tableside firecrackers and paper crowns. I will have to reinstate my gym membership.
I am looking forward to the short break, dear ol' Kang ain't going away this year, but instead I'm going to take the opportunity to go on a strict 10 day diet and a workout regime in hope of reversing 12 months worth of London eating damage. Cue Rocky music: Running around the city at 5 am, two raw eggs followed by punching steaks at Goodman. I've planned content to run through to next week, after that posting frequency will become erratic….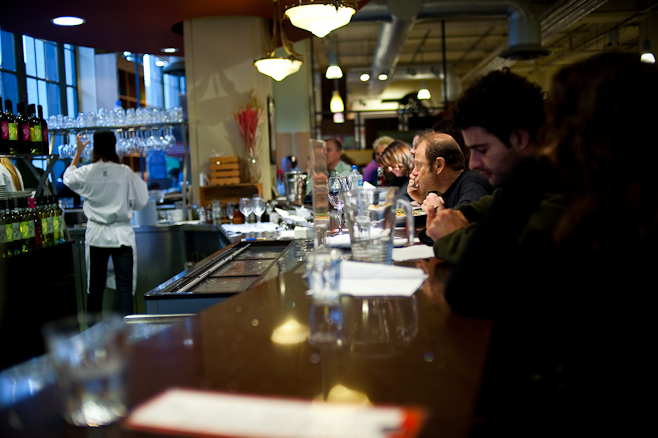 …but first, a toast – to the good life and 2010. Chink chink.
I remember when Wholefoods first came to town a couple of years ago and grimaced at the astonishing prices of the fresh produce. One could visit that place on an empty stomach and walk out feeling like one had just eaten a horse – the amount of freebies they dish out (and continue to) is equally astronomical. Take the crème brulees for instance. They come in a variety of flavours, there's black tea, chocolate and blueberry (I think). I normally ask for a 'taster' before I buy and they usually scoop out half a portion on a huge wooden spoon. Slurp, black tea please and make that two. The foodhall has stayed relatively the same since it's opening, save for the addition of a new shabu-shabu bar. The wood-fire baked meatball sandwiches are still going strong, and so are the unforgettable unagi explosions at the Sushi-Dim Sum corner. On this visit, I persuaded myself to steer clear of the slithery creatures and peruse the pasta bar instead.
The menu is about as simple as it gets. Starters included the usual suspects such as deep-fried calamari, but we chose the arancinis instead.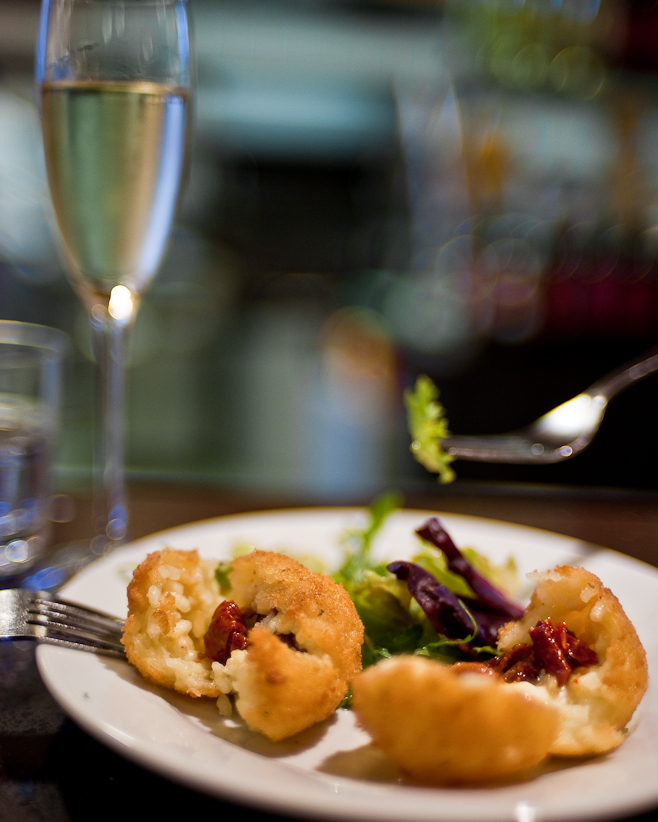 Maybe I'm just an uncultured sucker, but I do enjoy deep-fried balls of risotto (the arancini). This recipe seems to be coming back in vogue again as I had a pleasant version at Polpo a few weeks back. Of course, this being the Wholefoods foodhall, I wasn't really expecting to write a melodramatic essay about how this rocked Acton Central. It tasted alright, reminiscent of the old pizza express recipe. But wahey, it's deep-fried riceballs, let move on.
For the pastas, you had three choices. Spaghetti, Linguine and I'd like to say Penne but my sources fail to confirm that. There are a variety of toppings, we ordered a spaghetti with crab and the clam linguine in a tomato base.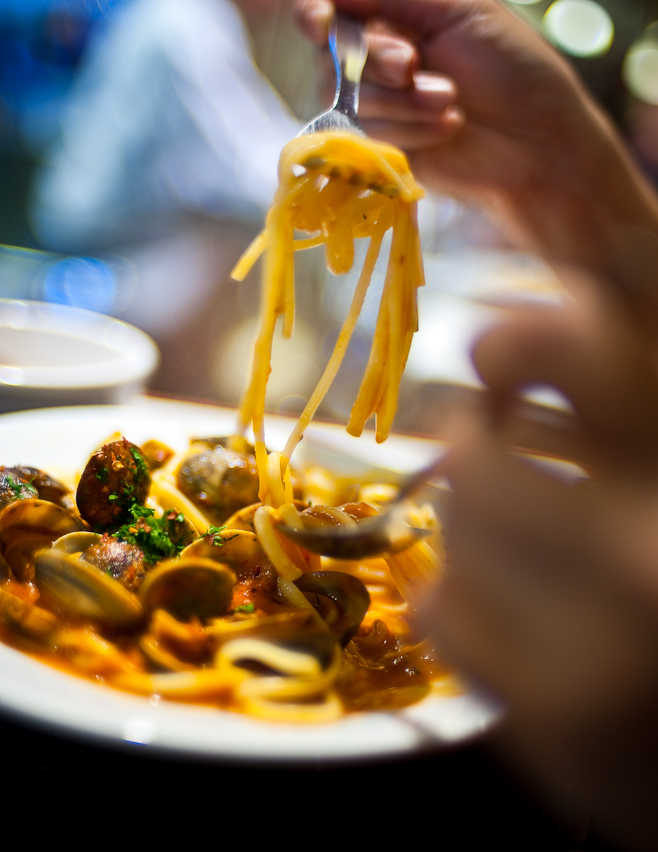 Overall pretty agreeable. The dishes were cooked well enough, especially the tomato based clam linguine which felt "home cooked" – hearty and cheerful. Let's not be under any illusions here, La Trattoria serves fast pasta. Nothing spectacular, but I suppose it is fitting for those days when one is not looking to stretch one's gastrocentric experiences. It does what it says on the tin, though having said that, I will probably return to the meatball sandwich as opposed to the arancinis on my next trip to Wholefoods.
The Gist of It
La Trattoria Wholefoods
The Barkers Building W8 5SE
Tel: 02073684500
Tube: High Street Kensington
More Photographs on my flickr account here.
Did you enjoy reading this post? Why not subscribe to my feed updates for free. Alternatively, You can subscribe via email.