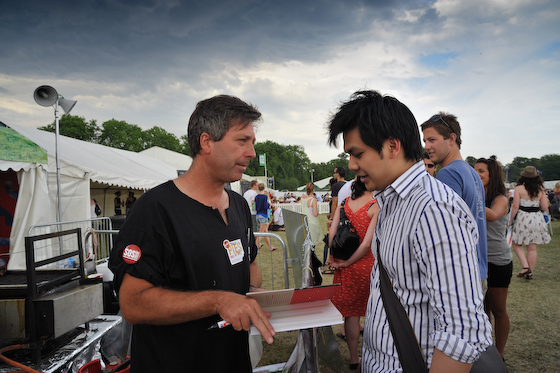 Let me start by saying John is alot better looking in person than on masterchef. Here's me, reporting on the relevant action which took place at the Toast Festival – Australia Day.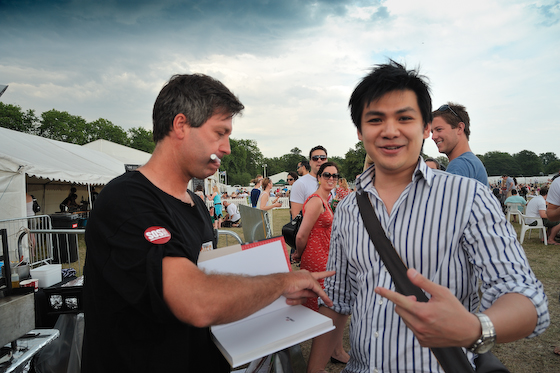 "Its that bloke from Masterchef….check it out."
As you can probably tell, I am completely a fan. I handed my super swish, hulk of a NEW camera (yes I am now a D700 owner now) to my better half for some keepers.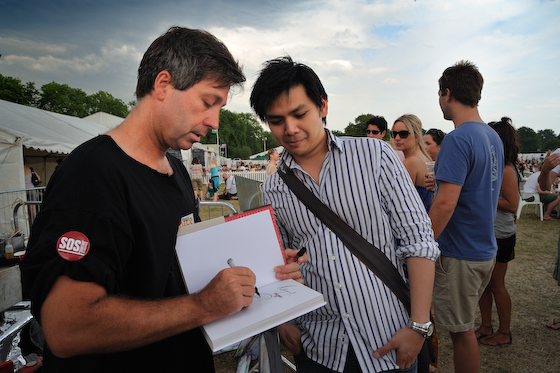 Yes, please make that out to 'Kang'. He's signing a copy of his beefcyclopedia entitled 'BEEF'. I wrote a review on it several moons ago here, and really thought his book was great. I love beef, and one can really tell that it was written by a beeflover too. It was all too appropriate to find Mr Torode grilling meat on a 'hot' Sunday afternoon in a park in Saarf London.
Don't be shy John, get some grease on yer book, come on.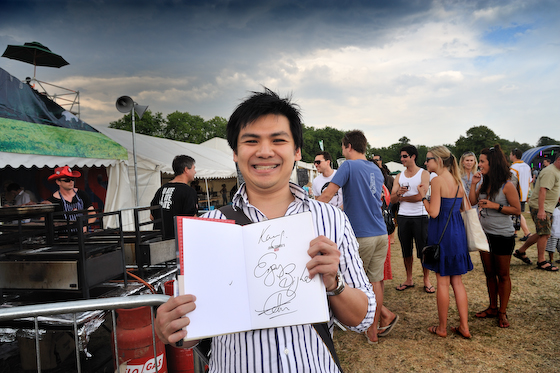 Yup, I got it, a very cool autograph, made with a waterproof marker, also courtesy of the special one. So John wrote: 'Kang, Enjoy Bij La, John'. Am I reading it wrong? What the heck is 'Bij La' ? Anybody?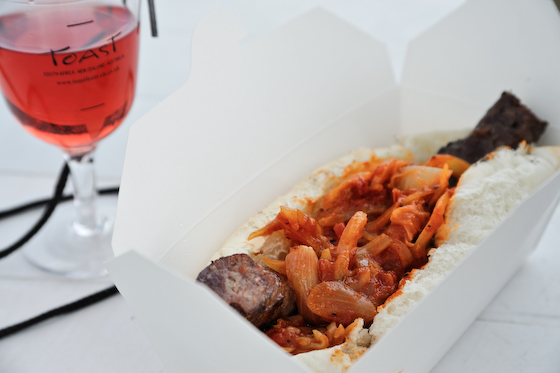 Naturally, I ate from SOS; this is John's Dog. £5. The bread was the highlight, very soft, almost marshmallow like. As for the dog itself, I thought it needed just a tad more oommph, but John cooked in on the barbie and putting my fan-hat on; it tasted great.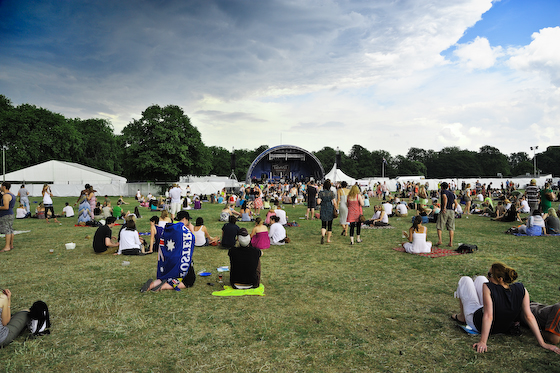 All in all, a pleasant afternoon. There were mainly stalls which did food & wine, and lots of chairs and tables about for people laze around, which for a Sunday afternoon, was rather perfect. I managed a shot of the concert area too, it wasn't overpacked, which was a good thing for myself, and about the only thing I missed out on – because of the massive queues – was this free wine tasting event they had on in a few of the tents.
Just want to send shouts to Rebecca for the free tickets, and also to you guys who went, I didn't bump into anyone but I hope you had a good time there as well.
And here are some more pictures from the event: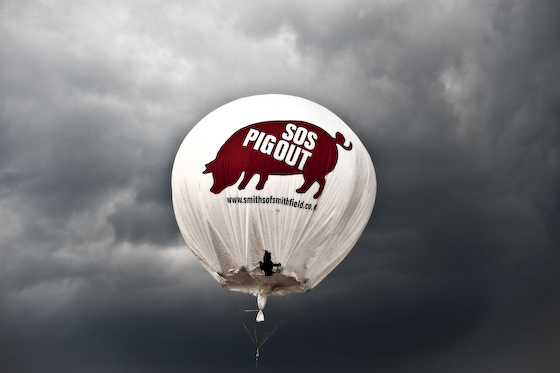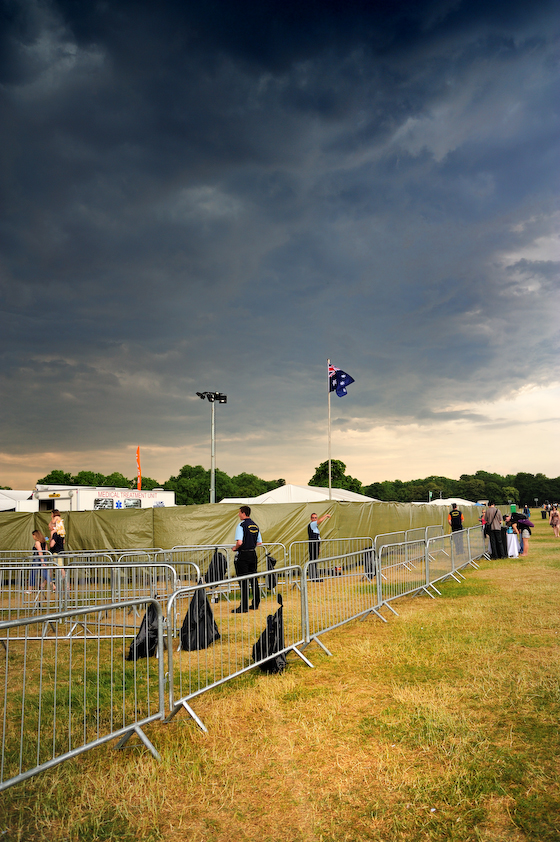 Like this blog? Why not subscribe to the email newsletter ; alternatively you can subcribe to the RSS feed.