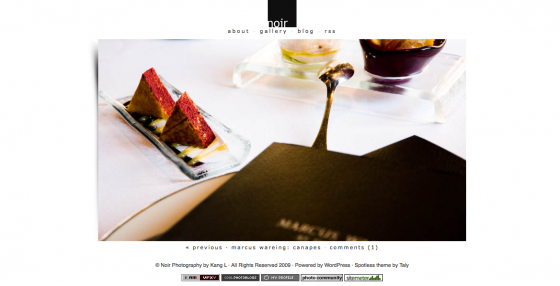 I am really excited to introduce my newest online venture… NOIR.
Its a food photoblog that doubles as my online photo portfolio. The aim is really simple: to present the best things to eat in the city in really really nice light; think LondonEater with no words and the visuals taken to the max. Noir is an extension of the whole restaurant blogging shebang and its also a way for me to sink my teeth into photography – I really want to learn more about it, and I suppose the best way to do it, is to really do it.
SO, please go and visit Noir at http://photography.londoneater.com . If you love food, visit Noir, if you love London, visit Noir, if you love photography visit Noir. Visit Noir and leave some comments on any of the photos. Finally tell all your mates about Noir and do spread the linklove to Noir.