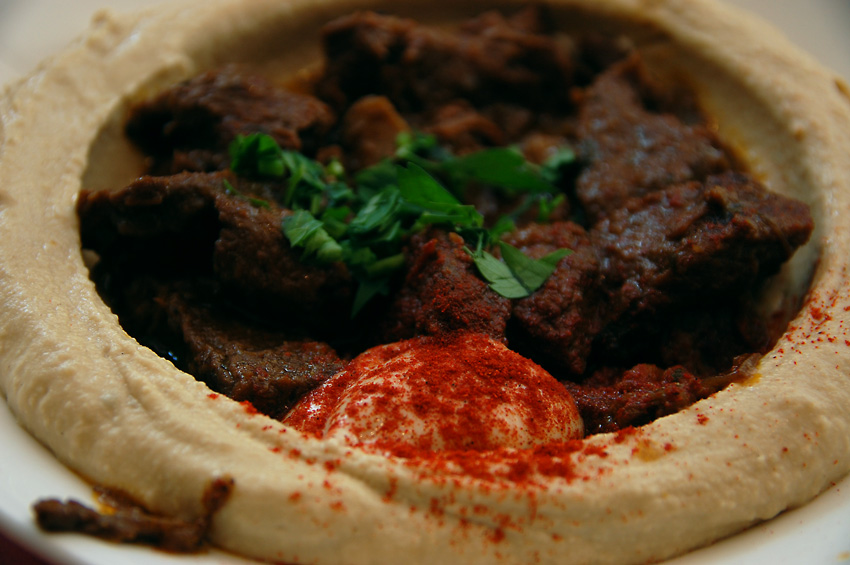 Yes, I do and while London has a notorious reputation for being an expensive place to dine (and by the way, it really is), I do think that out of the several thousands (I think it's 8000 restaurants in London, but I ain't sure) there are more than a few gems out there which are great places to eat.
I usually answer this question with the questions: what is your budget and what kind of cuisine? And since no two sets of tastebuds are really ever the same… believe you me, that's one of the on going dilemmas I have in my very dramatic life as a foodblogger because I'd like to be writing truly objective reviews, but how do I know if my taste buds jive with yours? Ah well, can't please everybody I suppose – but I do try. So today is finally Friday and that means I'm going for a lunch (wee!) and it will be posted on Tuesday. It's been about three weeks since I ate out in London so I'm really looking forward to it.
Speaking of lunches, I'd go to these ones for something affordable and tasty:
1. Wild Honey for the £ 17 three course set, in old bond street.
2. Hummus Brothers for really chunky beef stew and…. Hummus, in soho.
3. Hache for the great chopped steak burgers and awesome grilled cod, in Camden town.
4. Sophie's for a great £11.50 rib eye steaks plus a soup plus bread plus free salami, in Chelsea.
I've written reviews for these places and you should be able to find them in my restaurant reviews page.
Greater places to find larnch
Beyond that, I've always wanted to highlight the great London reviews blogs floating about which write about even more great places to eat, that I haven't covered and they'll provide a pretty honest opinion about whether it's worth your nosh or not.
1. World foodie guide eats across a range of great restaurants and I think she averages about four reviews a week. Helen's blog is a firm favourite in my browser and I find her reviews up to date and her recommendations are usually very delicious.
2. Gen.u.ine.ness and Food Snob are abit like fine dining fansites,  they tend to (I say tend to) review all the restaurants either holding at least one Michelin star ( and more ) and also the ones which might win one. They also tend to go full whack with the taster menus so expect incredibly detailed write-ups with multi digit courses and lots of dazzling photos. I usually go here, if I want to read about the latest in the world of haute cuisine.
3. Intoxicating Prose tracks the stylistic hedonistic lifestyle of Douglas Blyde as he eats his way through some very fine establishments across the city – in a similar vein to Gen and Snob – but in less words, I like his photography and prose.
4. Londonelicious Of course, how can I forget Krista in London who's been blogging London food for a long, long time so she's well established. I actually admire her supershort reviews because it tells me exactly everything I need to know about whether to eat there or not, if there ever was a walking city directory of restaurants, she just might be it.
There you go, even foodbloggers need recommendations.
Aside from these guys, you might like to check out the Urbanspoon blogger list. You're bound to find a great recommendation from another great foodblogger whom I havent mentioned. You might have (or not) noticed that I have a little urbanspoon logo at the end of all my reviews; that's because my stuff gets linked back to the urbanspoon site; most of the London foodies do this too, so that list is quite a good one if you're searching for London foodblogs. Apart from that, I think there's a facebook group as well called London Food Blogs (surprise.) to which I think I'm a member of, but I ain't sure.
(Note:  as of writing, my current FB pic is me and a fluffy cat)
Ok well, its close to lunchtime as I've scheduled this to go out and I hope this quick post is useful for anybody looking for lunch in the city.
Have a great weekend, and happy eating!