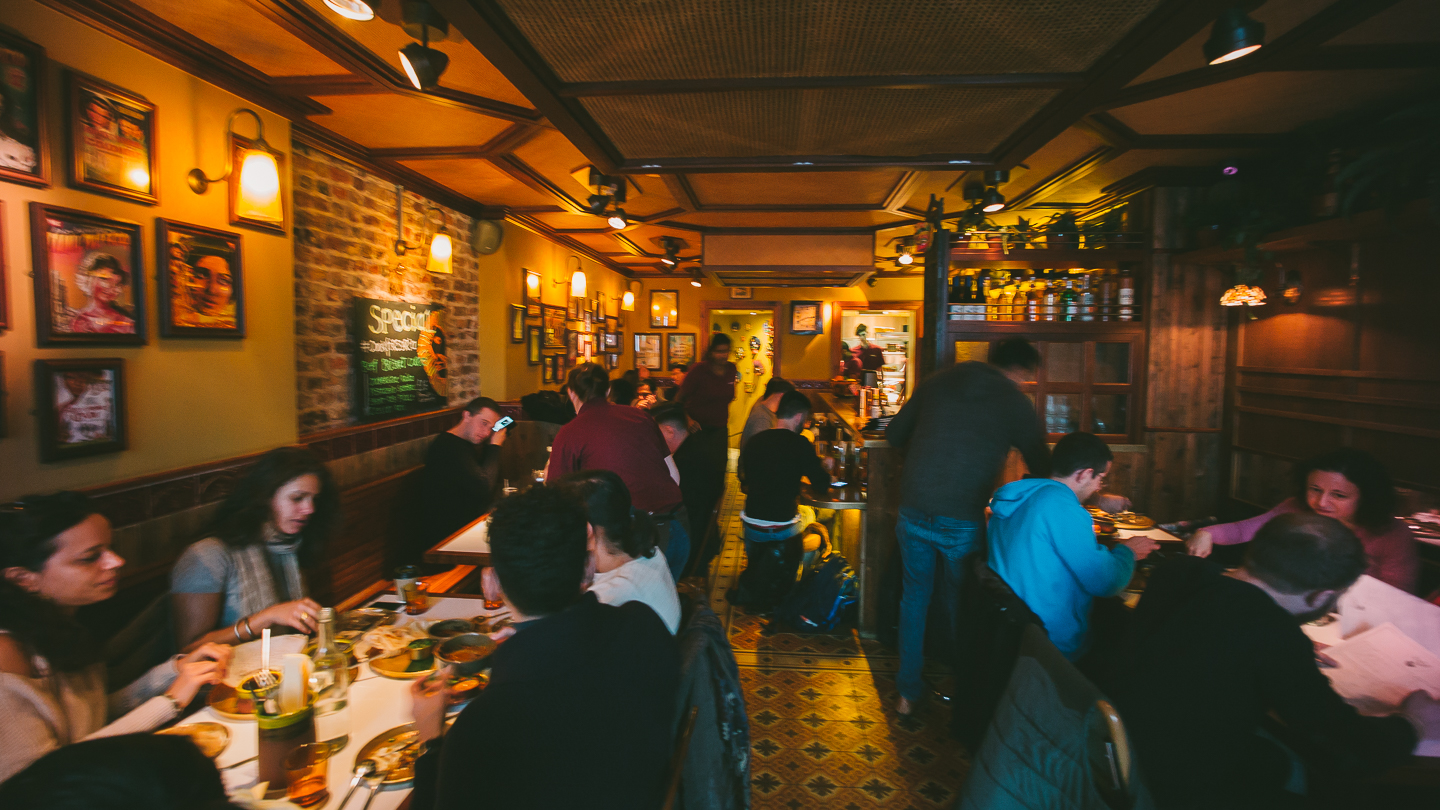 The runaway success of 2016, and for good reason, as I think this is one of those rare things that manages to live up to its hype. Hype being the operative word, as London's restaurant bubble is today a completely trend-driven economy, based on New & Fresh, with all the trappings of fading as quickly as the rise. There is an advantage to all this, once the mob joins another queue, there won't be one here. As you know, Hoppers is no reservations, but they do use a virtual queue system that works well, allowing you to nose around town while your table frees up. We visited on a saturday last November, and targeted the 'change-over' time at 1pm. It was only a 5 minute wait for the table to turn, hence the visit (because, I like you, despise queuing for a table).
The menu is well-designed and fully moulded to delight London tastebuds (whatever that may be), and speaks volumes about the masterminds behind this, the JKS crew, who have their fingers firmly on the pulse of the city. I think it is safe to say that the Sethis have now overtaken Corbyn and King.
And so to food, yes mostly delicious, in particular the mutton rolls and the bone marrow varuval. I never thought I'd ever be spooning bone marrow over roti pratha, but here we are. Roti absorbing a properly delicious sauce and marrow, a kind of murtabak goal and it works very well. Easily my favourite dish of the lunch.
As for the carbs, I think their pratha is pretty solid, in fact probably better than the duck egg hoppers. Though I should mention that it is my first experience with hoppers, with no other reference point. We ordered two. First one was cold, soggy, egg totally over cooked. I guess it sat on the pass for too long. I ate it and ordered another. The second one came piping hot with crispy edges and was good.
The karis on the other hand (to my palate) were average. In addition to the beef brisket November special, we also tried the black pork kari, and in both cases, the meat was unusually tough, the curries, a little too dry.
The next time i visit, I would stick with an array of starters, roti and hoppers to share.
We paid £86.63 for 2 people, of which 1/3 were for drinks. If for some reason you've yet to pay a visit, you should. This is worth your time.
Duck Heart Chukka £6 and Mutton rolls, £5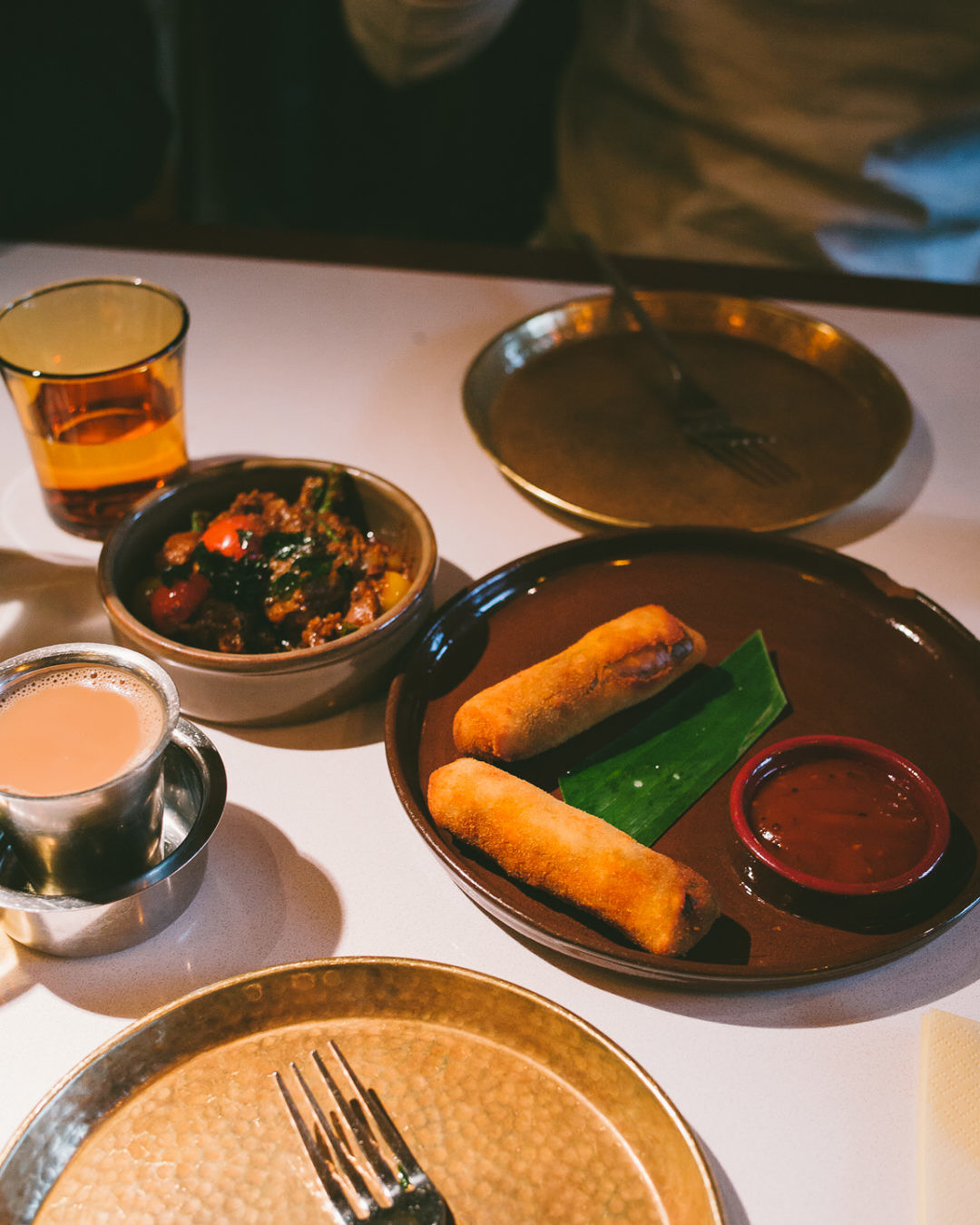 Egg Hopper, £4.5 + £1.5 for chutneys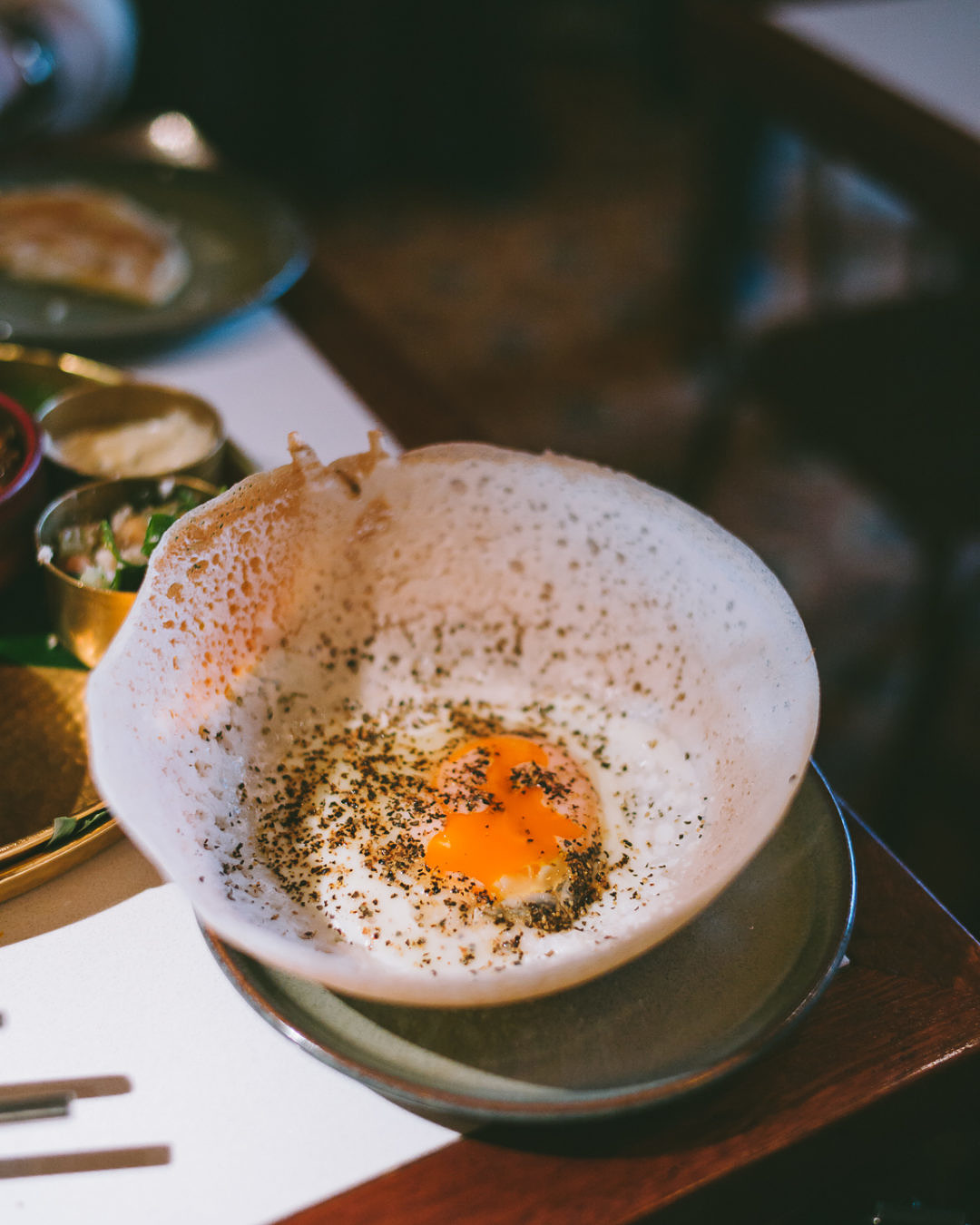 Bone Marrow Varuval with roti, £6.5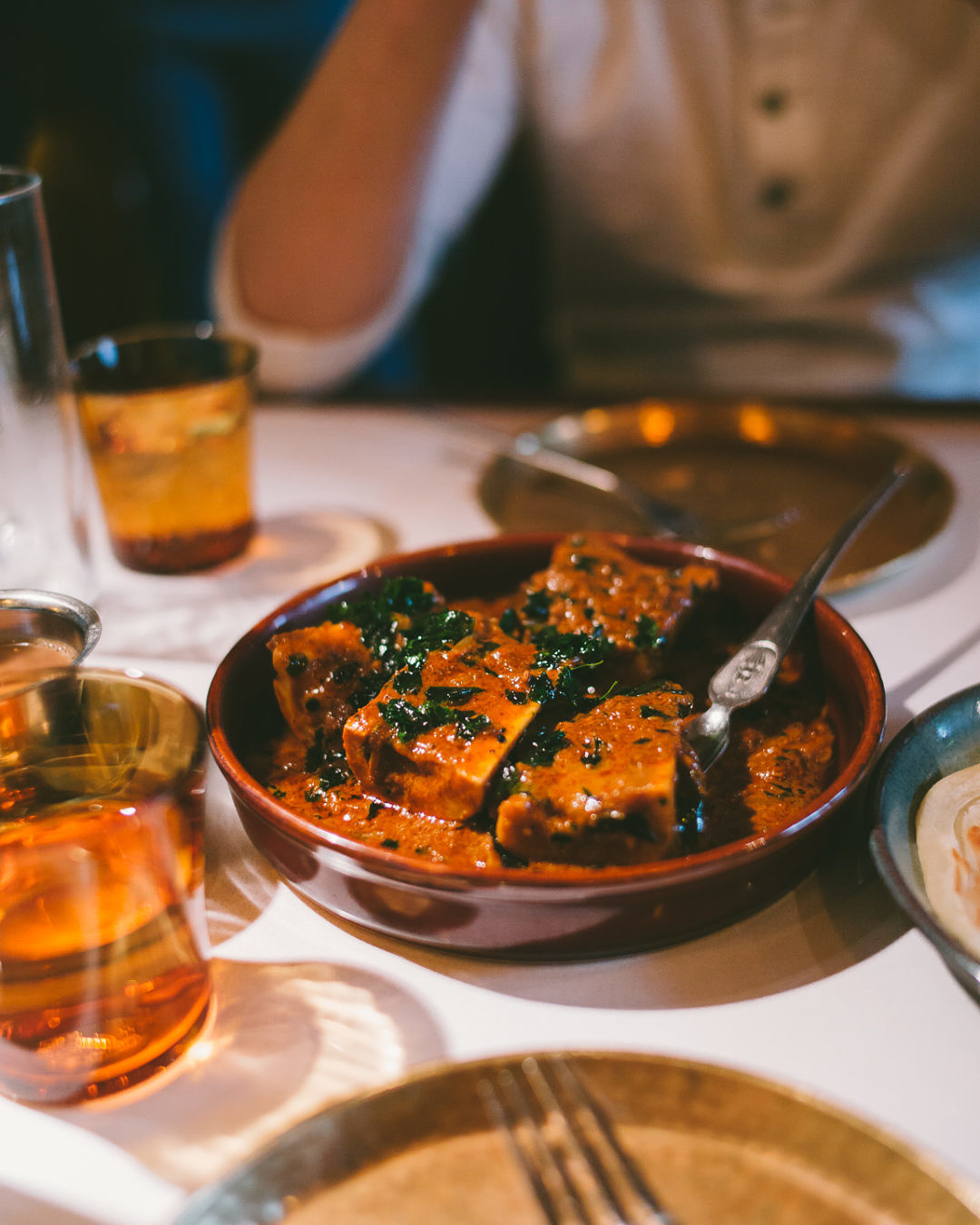 Cook for Syria special (from Nov 2016): Beef brisket kari, Ceylonese stretched roti, walnut, chickpea & pistachio sambol, smoked aubergine & pomegranate raita, beef pickle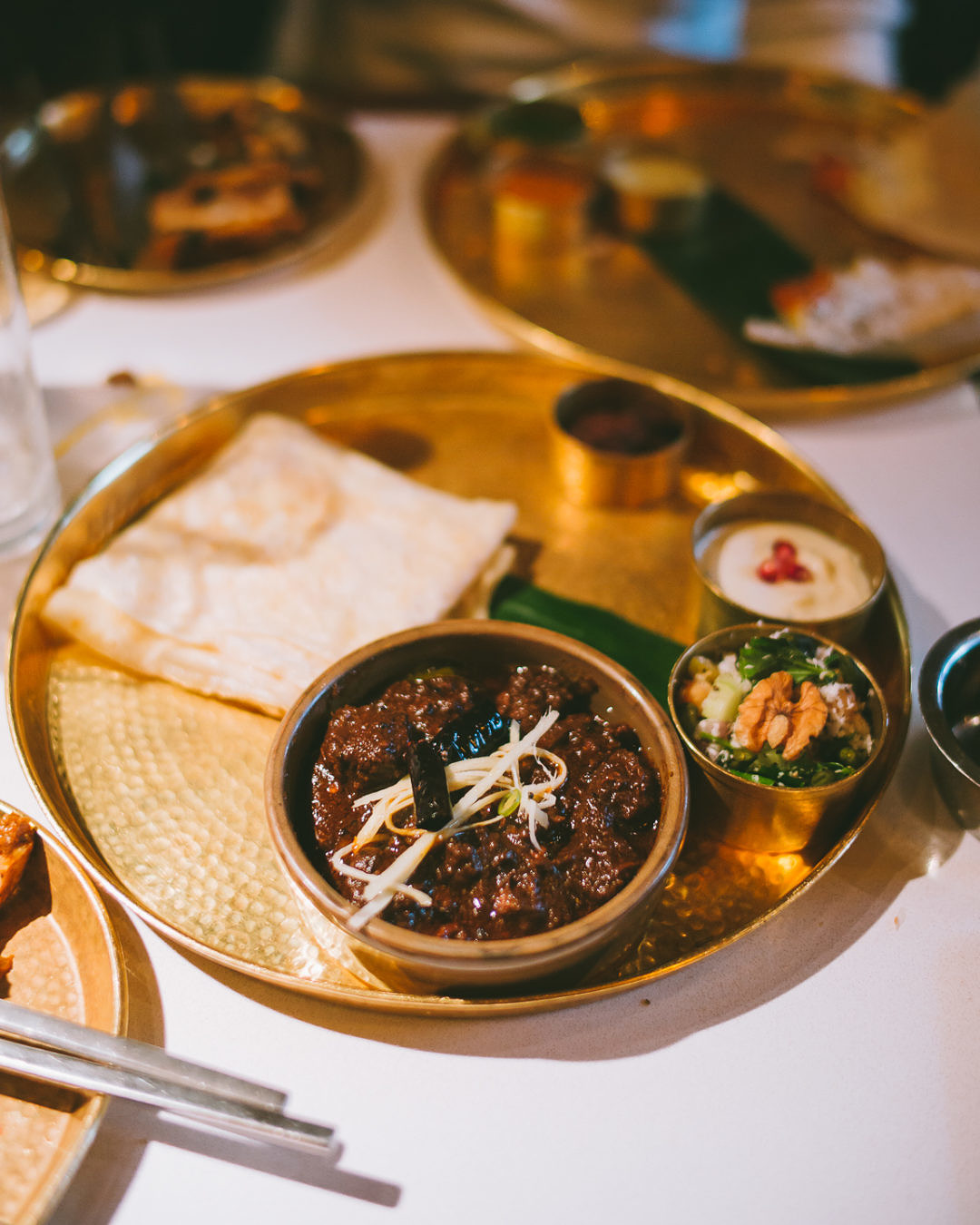 Details
Hoppers London
Sri Lankan
£25pp + service + drinks
49 Frith Street, London, W1D 4SG
Tube: Leicester Square / Totenham Court Road