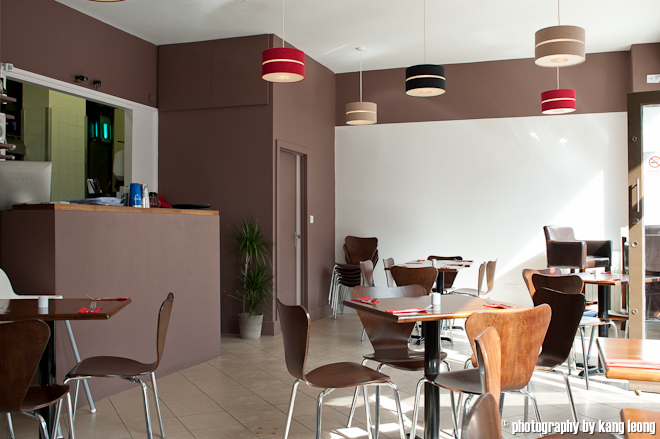 The 'X' refers to the Brazilian mispronunciation of 'ch' in cheeseburger as 'xis'-burger. So says the exposition on the menu, regarding the derivation of x-burger, of how cheeseburgers are locally referred to, in Brazil. So I heard about this place via a LondonEating tweet, and while I'm still exploring the nether-ends of my new neighbourhood, it looked like a good option for Sunday lunch.
You'll find no fewer than 15 X-burger choices – not all come with xis I gather – but beyond beef and chicken, minced lamb, rump steak (whole cubed chunks of (ungrounded) juicy steak..!), a vegetarian patty and chicken hearts are on offer.
Chicken heart burger?! Yeah me neither, I didn't pull the trigger, but instead opted for a sizzling platter of chicken hearts and sautéed onions to start, at a more than amenable cost of £3.85.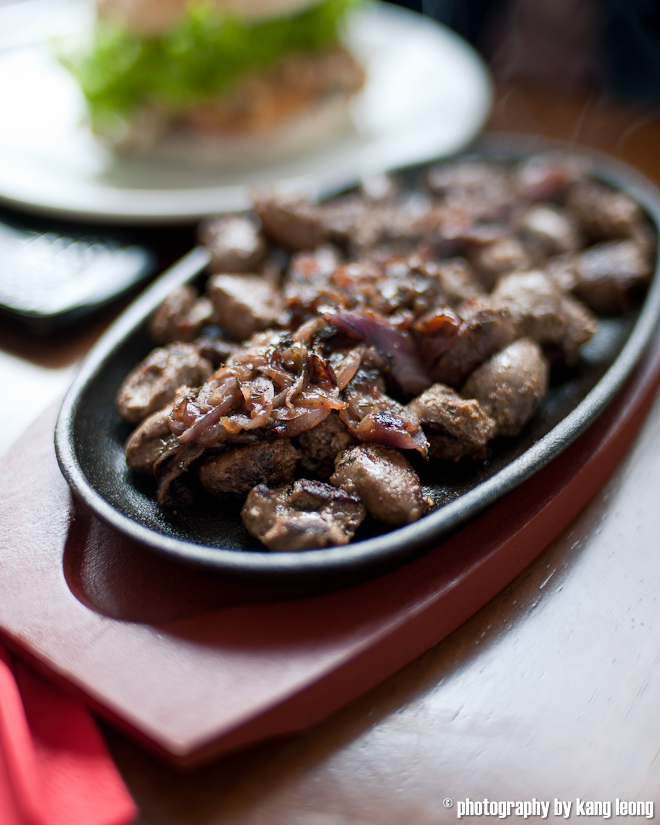 There must be at least 30 hearts on the plate, sizzling, smoky and well seasoned, really nice chewy texture, if you're bold enough, it's a grand start.
Burgers come in two sizes, 5" average £5.50 and the 7" weigh in at around £6.50.
We ordered a 5" X-Burger House, £5.10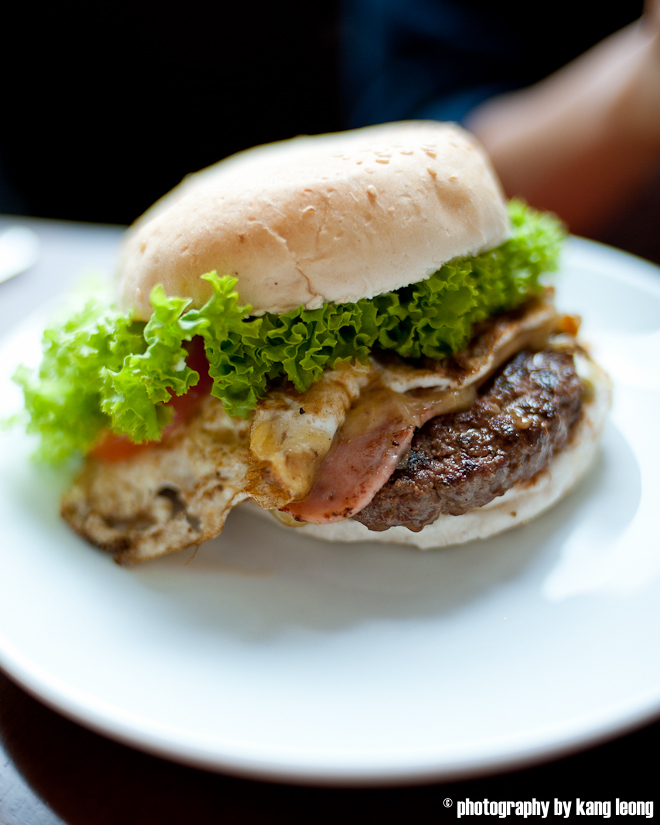 Cooked ham, fried egg, pea and sweet corn (and xis) accompany a pretty standard beef patty. Massive portions, everything wrapped in a floury bap. As you can probably tell, the patty isn't gourmet, it's more backyard barbeque, which has its charms too. Nicely charred. We enjoyed it generally, the bun was strong enough to keep everything in, so we could eat it by hand. Monster bites. It was a juicy burger.
In fact, we liked it so much, that we had x-burger for dinner, but I opted for the rump steak burger, which I thought was really good. Melted cheese coagulating with large cubes of rump steak, cooked medium, juicy too. Not the softest cut, and albeit a little chewy, but well-seasoned and well grilled – with generous lashings of their in-house made mayonnaise – meant that it was £6.60 well spent.
Giant polenta chips, £2.20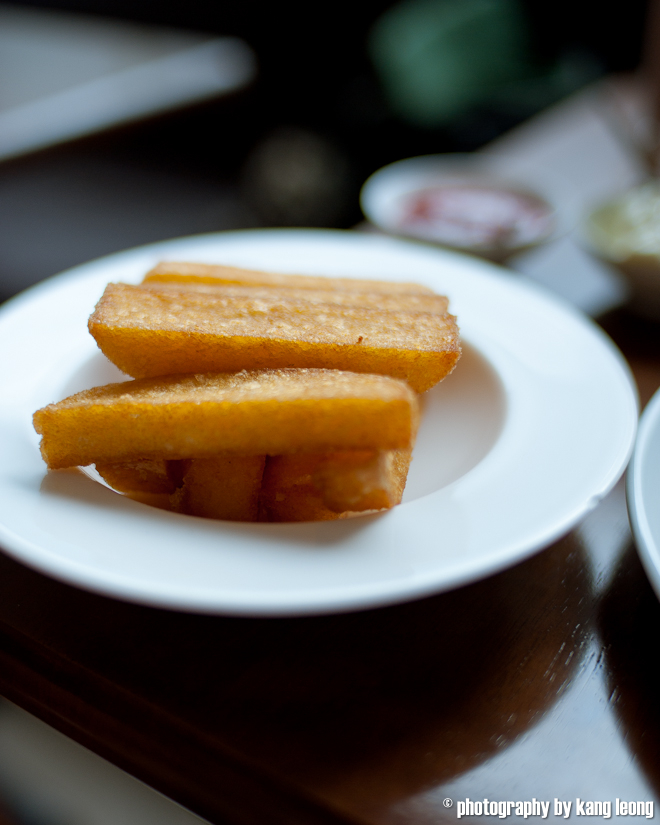 It would appear that everything on the menu is supersized, I loved these polenta chips, stonking value at £2.20 too..!
X-Special Hot Dog, £6.20.
The hot dog roll used was also a white-flour type similar to the burger bun, capable of absorbing copious amount of juice. Stuffed with Brazillian sausages (like mini-frankfurters) , lathered with home-made tomato sauce & mayonnaise, peas, sweetcorn, pickles and finished with fried potato sticks.
In goes the knife.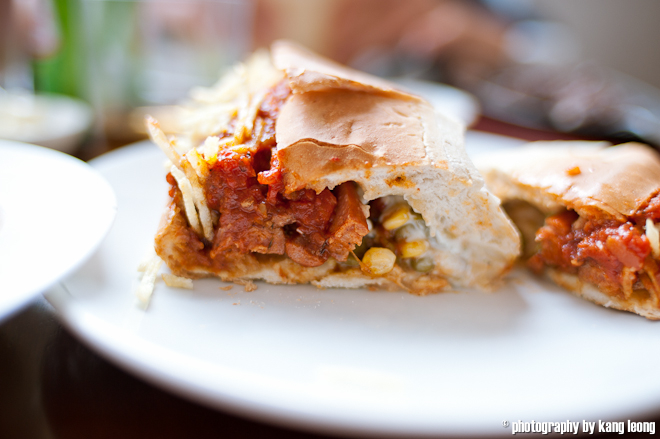 I'm not sure if the bread was toasted, but I liked it, it was crunchy like a panini. Honestly, didn't fancy the hot dog too much, those mini-franks didn't do it for me. Best to stick with the burgers, which I thought were much better.
I drank Guarana – a Brazilian canned soft drink – for the first time, and the better half wolfed down a chocolate milkshake (£2.95). The bill was £18.70… that's under a tenner each! And we packed the chips and hearts for takeaway as we just couldn't eat all that food. I can't remember the last time I saw such a slender bill, but then again, we were in Kilburn.
So burger aficionados, looks like you have another destination to add to your list. One with a Brazilian twist. I don't think it has plans for world burger domination, but I think it's a nice addition to the neighbourhood, which seemingly has a strong Brazilian presence already. It will be ideal spot to settle down, for those of you just stepping out from the Tricycle theatre, its about a 5 minute stroll.
The Gist.
X-Burger House
Brazilian, £10pp
40-42 Willesden Lane NW6 7ST
Tel: 020 7372 1001
Underground : Kilburn
Overground : Brondesbury
Xis: LondonEating ; Cooking the Books ; Qype ; My Hampstead ; Crimson Edge
Did you enjoy reading this? You can subscribe to the Newsletter. Alternatively, you can subscribe to the RSS feed.