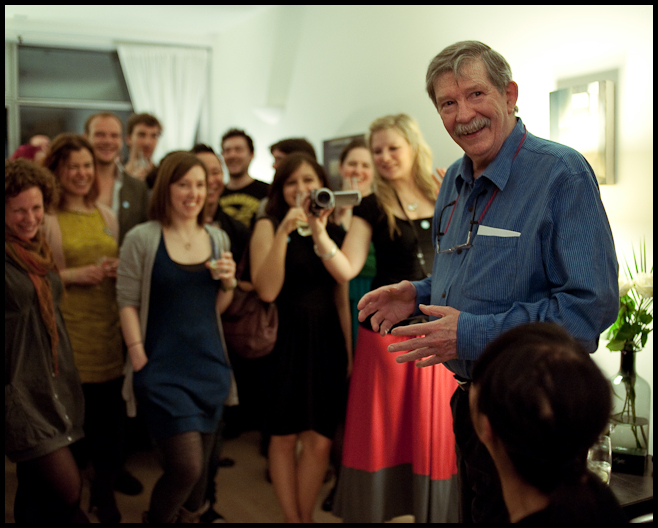 Long before supperclubs started popping up all over the capital, a certain door 83 had already been inviting strangers round for Sunday dinners, and the door has remained open for nearly three decades. Jim Haynes, 77 was born in Louisiana, relocated to Edinburgh where he opened a theatre, after which he moved south and swang it like the rest of us in London. For the last quarter of a century, he has been a Professor of Media Studies and Sexual Politics with the University of Paris, occasionally entertaining and elbow checking the odd guest at one of his Sunday dinners. To date, he estimates that roughly 130,000 people have joined his party over the years. You might have even seen him on TV recently in an after eight advert. One of the true pioneers in supperclub terms, I suppose he had long been part of social networking albeit the old fashion way rather than through the intertubes. Jim came to London for a one-night-only at one of the hottest tables in the supperclub circuit – Fernandez and Leluu and I was fortunate enough to get on the list to meet Jim, as well as Simon and Uyen – the brains behind F&L. I was really happy with it, met lots of people and perhaps ingested too much liquid courage. I have put together a photo essay to give you a flavour of the evening. Really hope you enjoy this one.
Events such as these give me the opportunity to practice and experiment. People are fairly comfortable around cameras during such events – even with my behemoth Nikon in their face – leaving me to be able to capture quite truthful circumstances, well relatively anyway. The interesting thing is of course, time and space to explore new techniques and processing methods – to do things I couldn't do in food shoots or even by the restaurant table. In this set, I am trying to emulate the smooth tones and the delicate art of complimenting (rather than fighting) natural fill light with a single strobe. Mostly seen in Annie Leibovitz's work and particularly her portraiture in the nineties with Kodak transparencies. I probably don't quite have her imagination nor gift of drawing out the inner personality, then again, the setting is probably too far away from being intimate for people to drop their masks (or put on another one for that matter) en masse. But I try anyway, I like portraiture, it is something I aspire to do well in.
I have shunned the social limelight for a while now, nine months give or take, and I'm sure I've pissed off more than a few PR bods in the process, I pulled out of far too many. With events, it has always been about meeting people and more often than not, like-minded ones, in this case, food lovers and bloggers. I was so glad to see some faces I recognise Mark, Niamh, Euwen, Melanie, Rachelle, Emily, Kate and Billy. And then to finally to meet some of the cool creators behind some of the coolest London based blogs : Sian, Su-lin, Aaron, Tom & Jen, Denise and Luiz. At the risk of sounding like hero worship (oh hell it is), it was also a pleasure to have finally met Douglas (in real life) – I have always been an admirer and loyal subscriber of his work. At last after all these years.
And so it begins.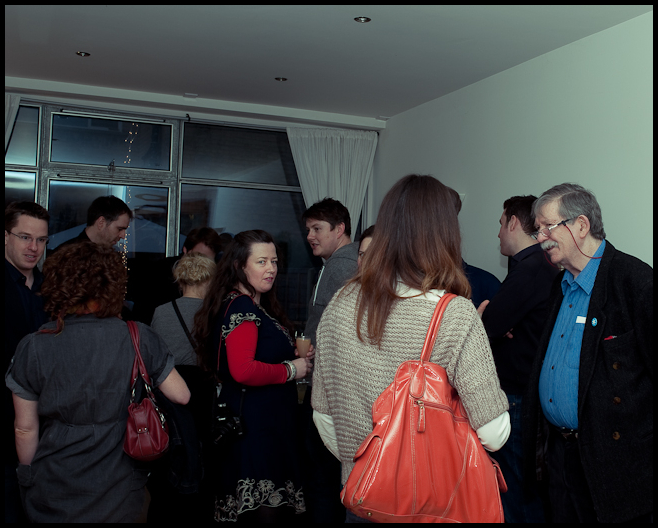 Warming up.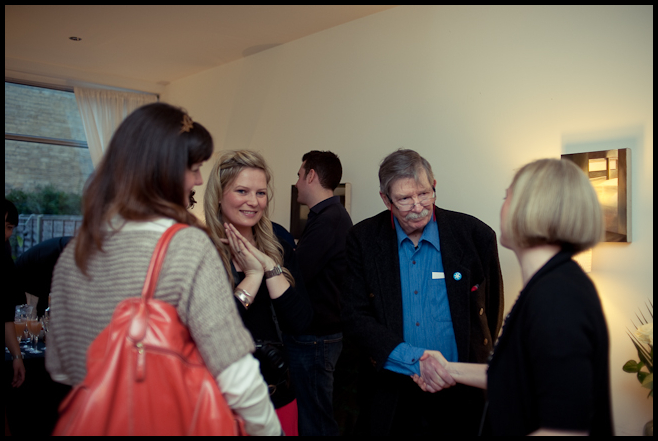 Introducing Jim.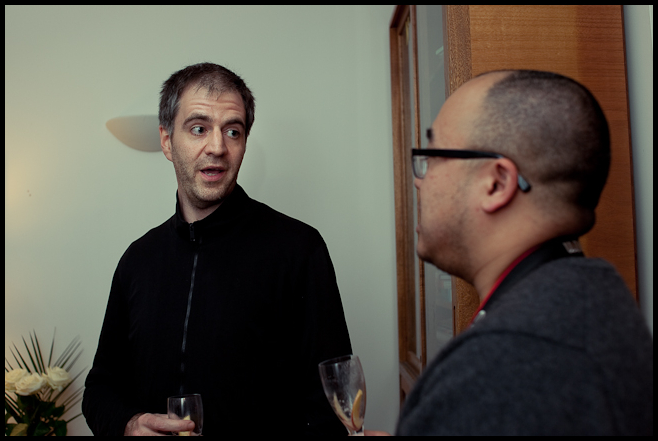 Bubbles and conversations, Ian and Mark.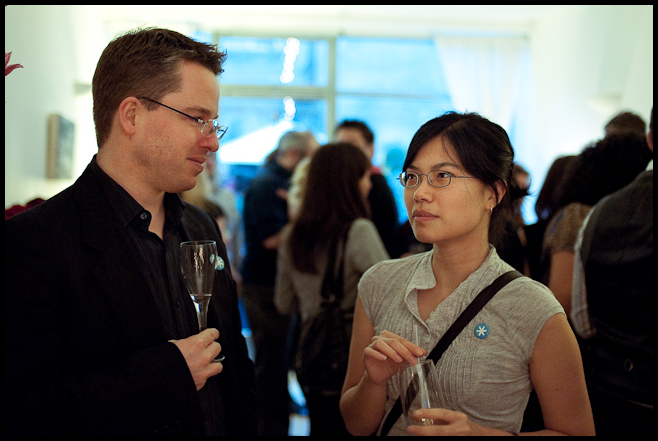 Pausing, with Aaron and Sulin.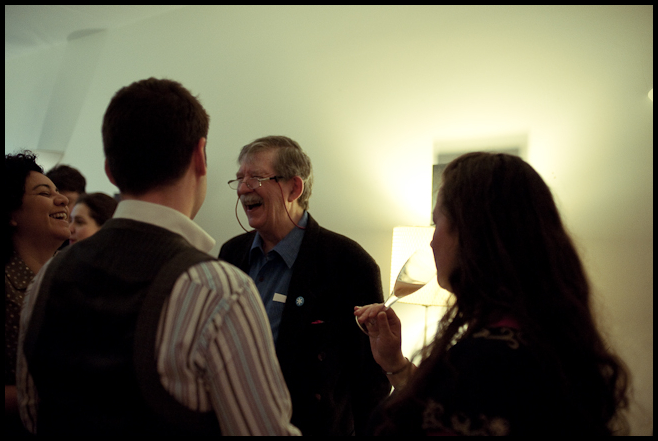 Sharing a laugh ….this is my favourite capture of the night.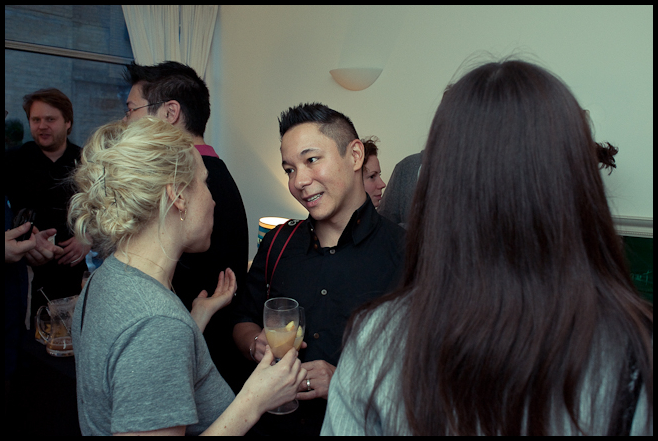 Luiz.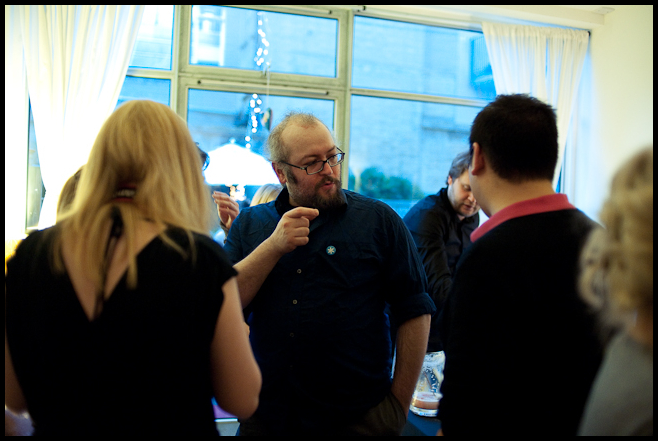 Billy. We caressed beef joints in a hot kitchen once. It was the best bloody piece of bovinity that had ever left a kitchen. Hah. Good times.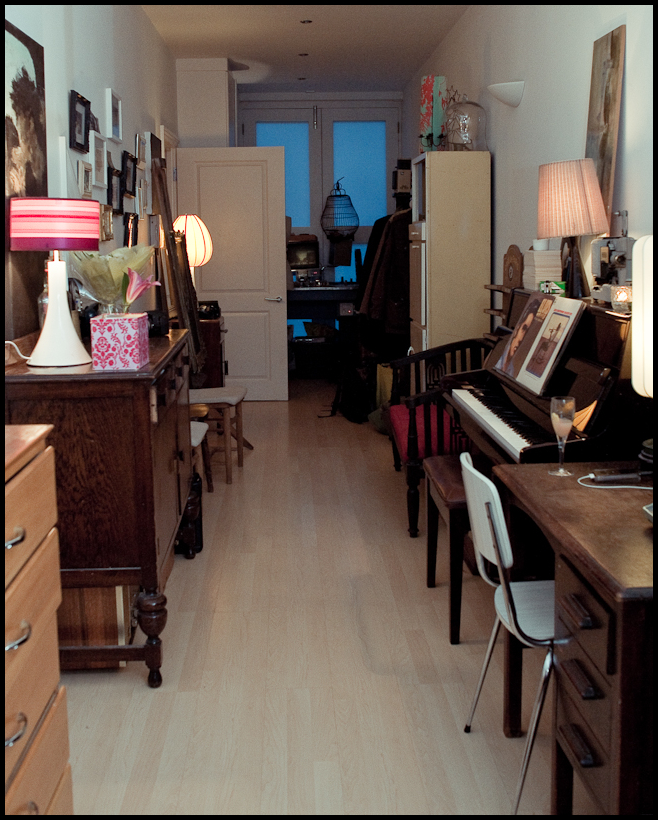 Got to respect the house. In the distance is what appears to be a slide viewer. Very cool. I also spotted a Canon AE-1 lying on the table somewhere. Cool too.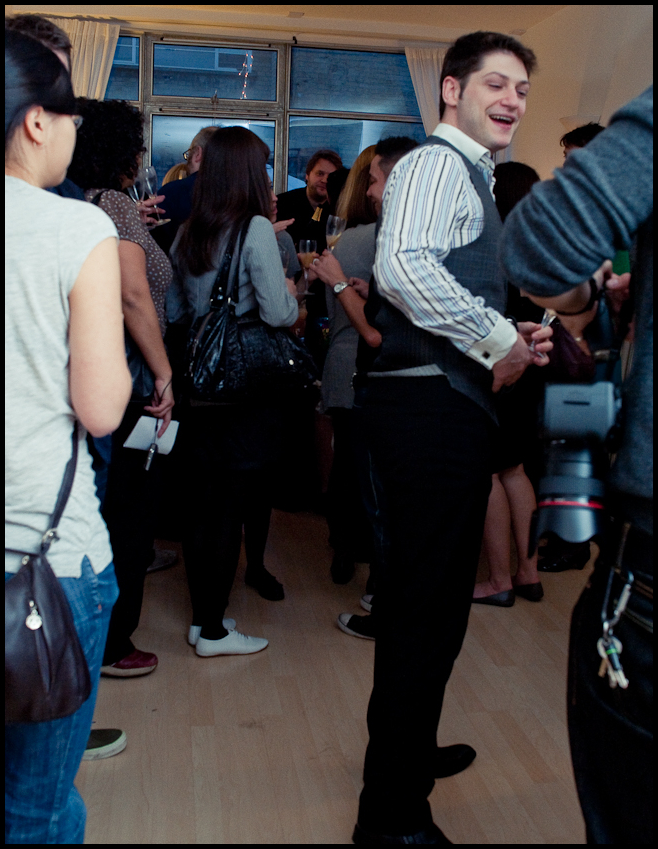 Douglas.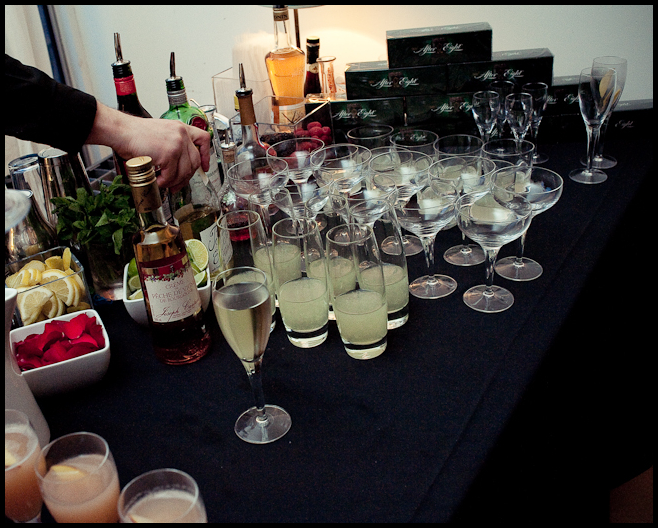 Liquid courage – You know, I forgot to get the name of our hard working cocktail conjurer. He made us all very happy.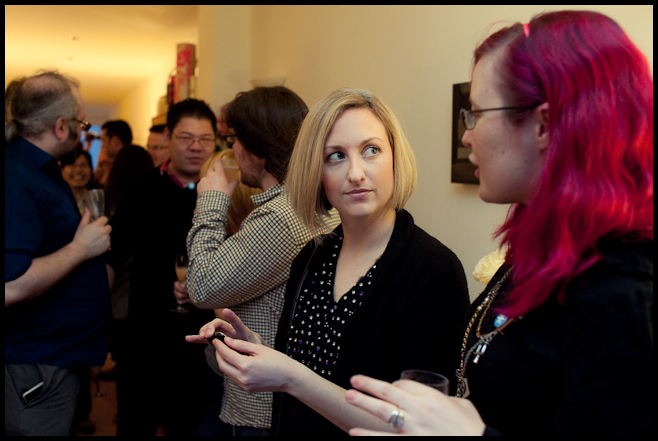 Kate.
Spaces, Alex.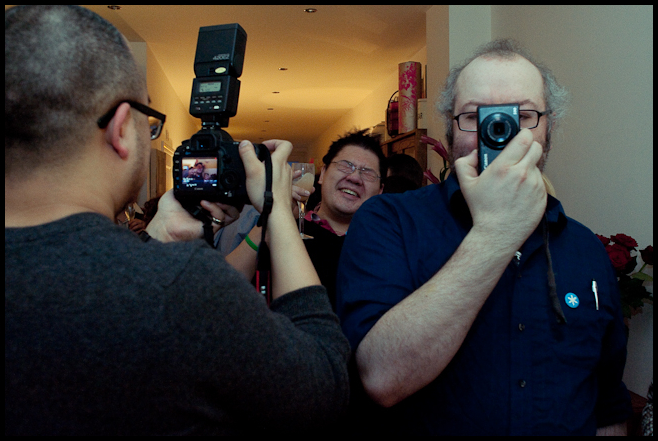 This is what happens when a camera shoots people, especially Euwen.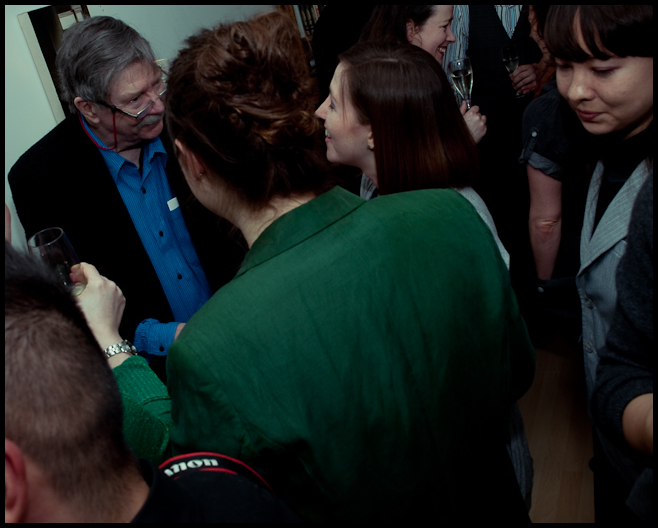 More spaces, from above.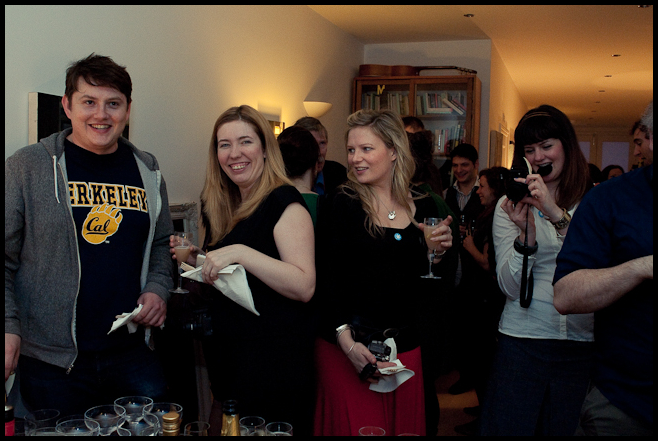 All Qyped out. Sian, Rachelle and Emily.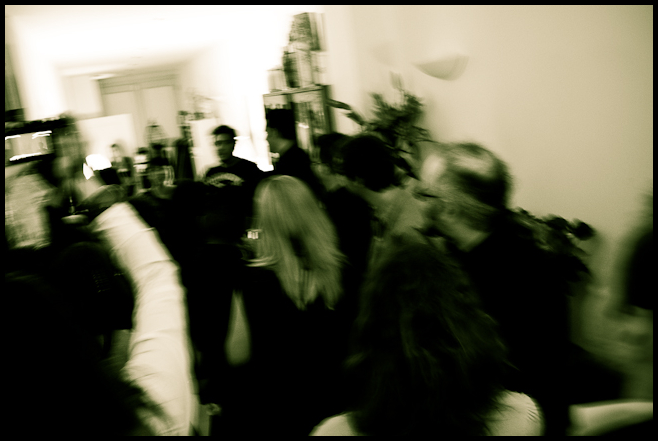 Ahem. Intermission time. Simon breaks up the ice-breaking to bring out the food. Split-toned an accidental blur.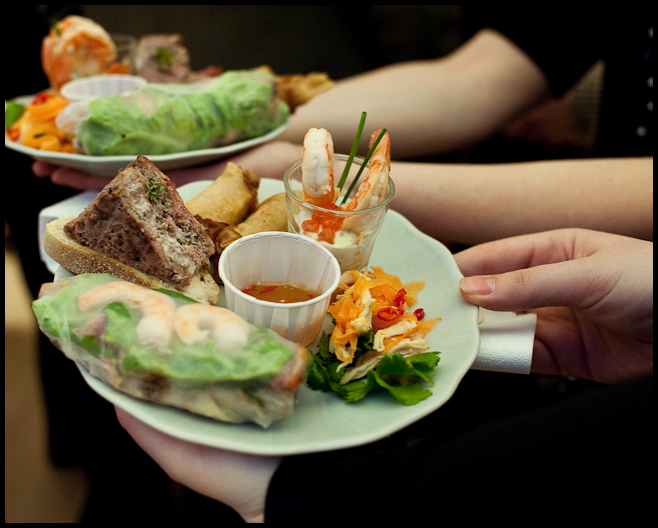 Ok, now for the money shots. Food was prepared by F&L, starters included spring rolls, summer rolls, prawn cocktail and a carrot & coriander salad.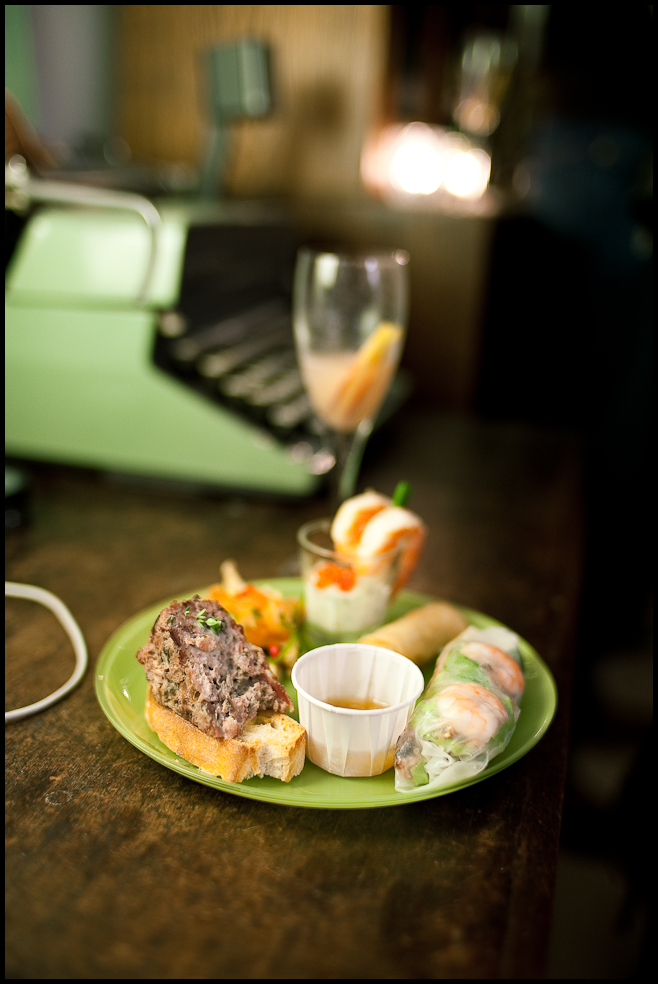 And here is another angle. The dressing which came with the prawn cocktail was sublime, it was a garlic & white wine, with smoked salmon mayo. I'll save myself from critiquing but on evidence, I can see why F&L have thus far been so well received.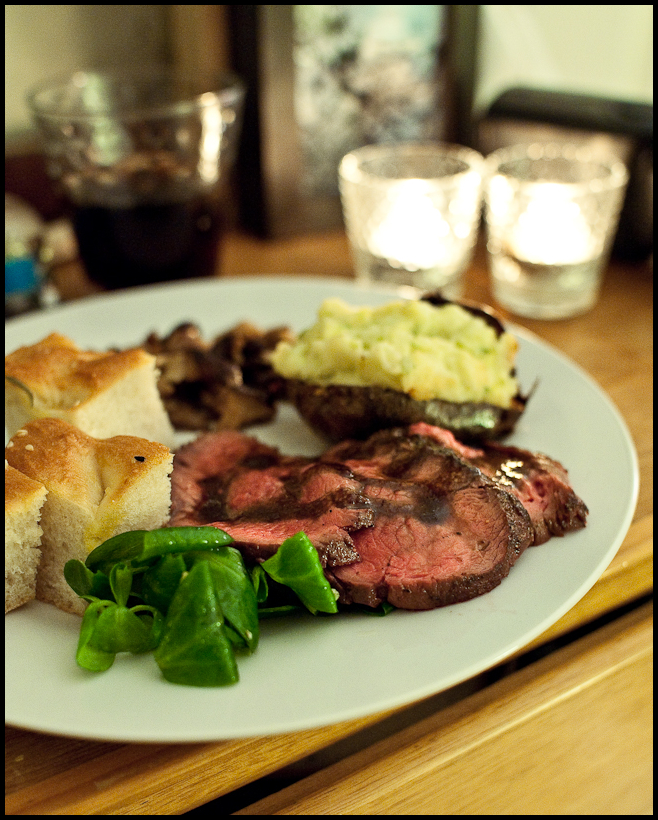 And here are the mains : Fillet of Beef Carpaccio, mash in case with garlic glaze, shrooms in white wine and butter, lambs lettuce and garlic bread. Yummy as well, I wish I had more – beef was bloody, just the way I like it. I am definitely intrigued with a proper dinner, we'll save that for another day I suppose.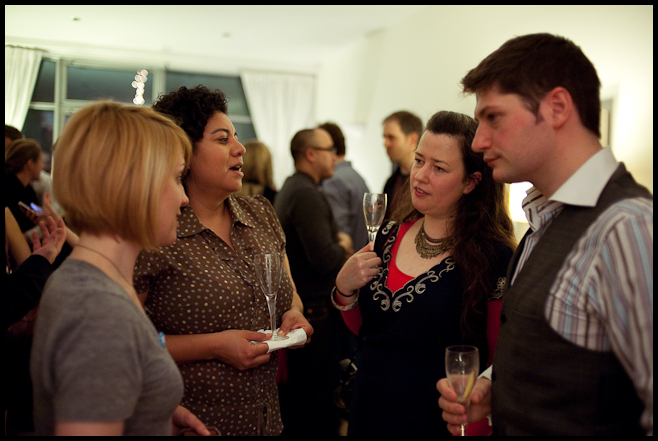 After the food, the conversations resume (well they never stopped I suppose). Melanie, Denise, Niamh and Douglas.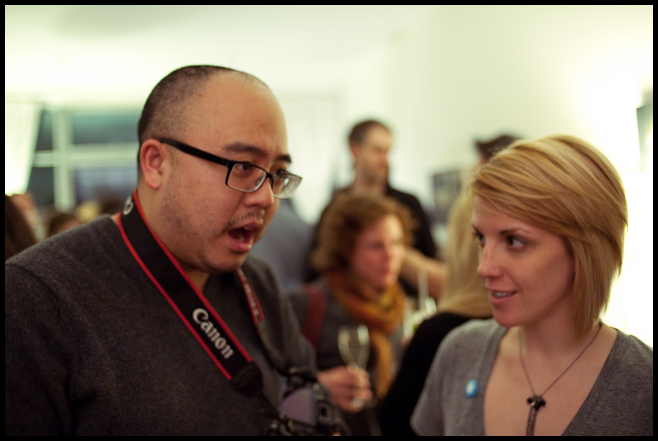 Mark and Melanie. Mark is probably in half of all my people pictures. If he writes an autobiography someday…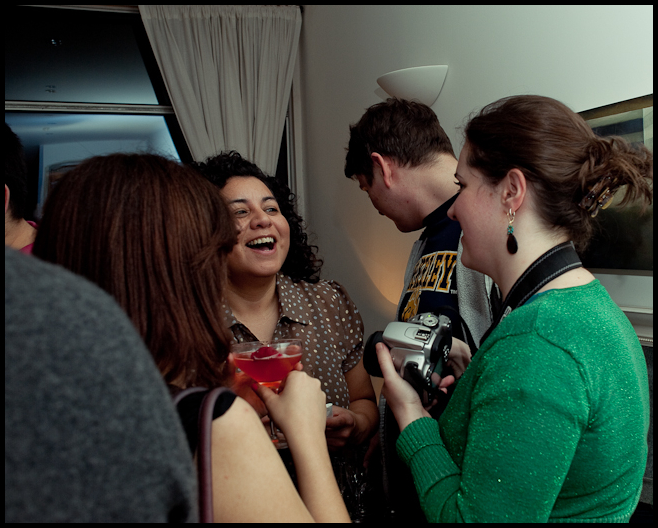 Spaces – laughs, Denise.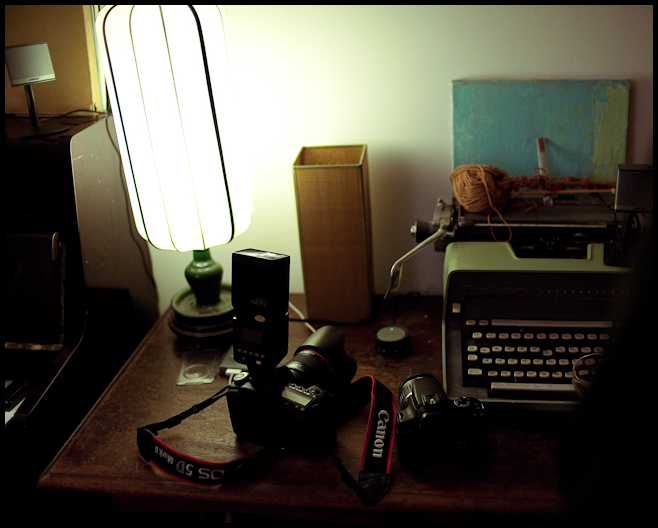 Time for the gear to take a break.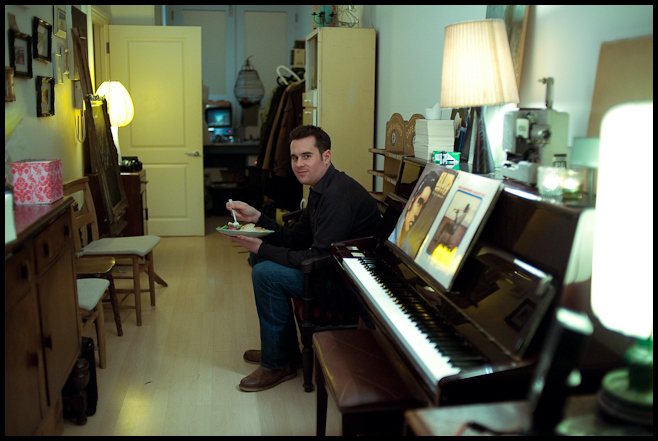 And why is he eating alone?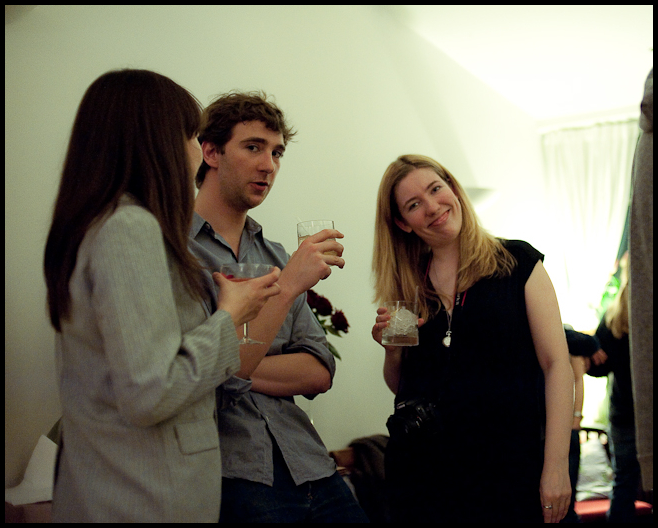 Jen, Tom and Siany.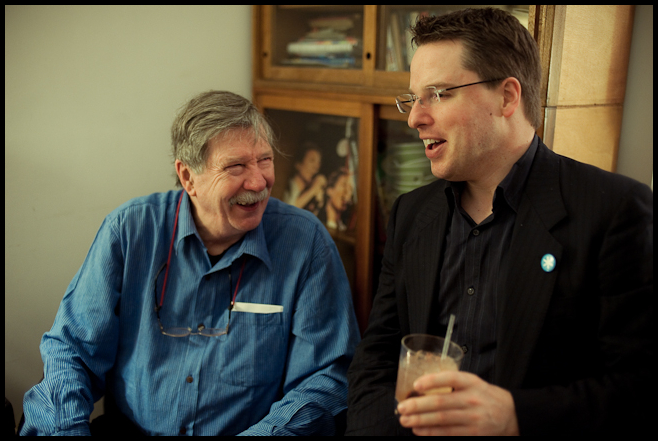 Jim with Aaron.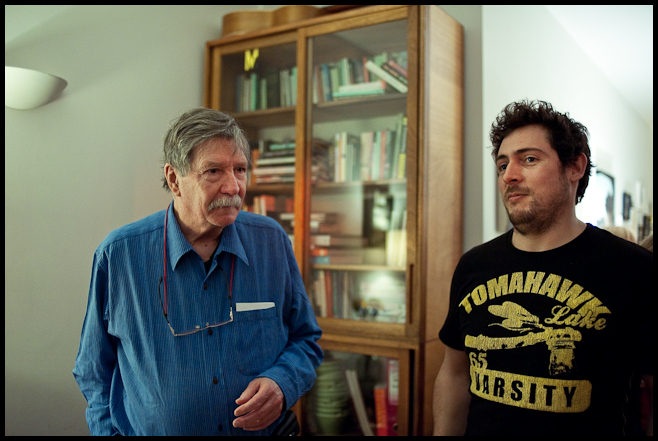 Jim with Simon….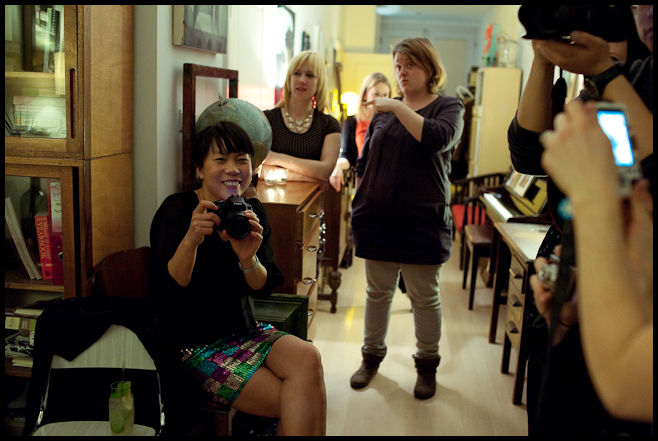 …and Uyen.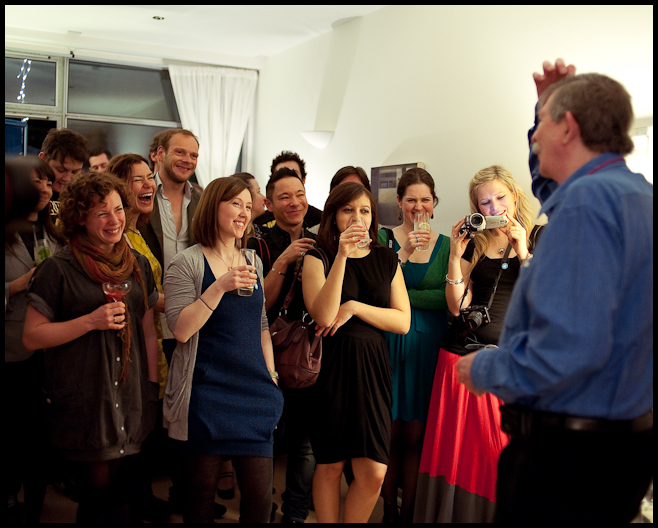 Jim is ultimately quotable, and good vibes reverberate through him. I sat down with him and naively asked him if he was having a good time, to which he replied "Everyday. Otherwise, what's the point." Then we elbow bumped. This is reserved for the dudes, Jim only kisses the girls. In closing, Jim imparted some of his warm wisdom, and as for the reason he started his Sunday dinners:
"Thirty something years ago… wasn't some insight or moment of incredible revelation. But I had a house guest, and her hobby was cooking… and she wanted to repay by cooking for me and my friends. So twenty came…" … and I guess the rest is history. You can watch the videos of his speech Part one and Part two, courtesy of Mark.
And some things he said which I remembered:
"After eight is abit snooty and poshy. But little did I know what I was getting into"
"It's a long story. I got invited to be a professor…. they asked me what I want to teach and I said media studies and sexual politics."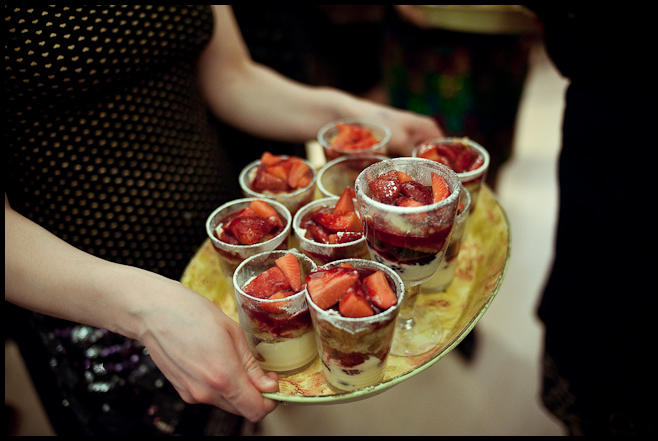 Pudding. Baked Croissants in White Chocolate, Whisky & Raisins with Summer Fruits.
Thanks to Jim, Sian, Simon, Uyen, Qype, After Eight and the lovely peeps whom I met on Tuesday night. It was fun, and we should do this again, and again.
And of course, thank you for being the ever patient reader, you're the one I treasure the most, of course. 🙂
You can see the full set of photographs on my flickr account here.
PS: If you need me to take down any photos, let me know and I will do so.
PPS: Oh yes and let me know if you want to use any photos, I would feel honoured if you wanted to. All I ask is for a credit back and a link…thank you in advance.
Did you enjoy reading this post? Why not subscribe to my feed updates for free. Alternatively, You can subscribe via email.