Merry Christmas all and hope you are all now gearing up for New Year celebrations! So I trust everybody had a healthy and hearty Christmas dinner and got everything you wanted in the morning? Myself, I indulged in a very lovingly whole roasted, waitrose bought chicken, made with Lambrusco, I kid you not. I didn't take pictures cos you know, I'm on 'holiday'. As for Christmas presents, Santa was very kind and gifted me two pairs of my favourite trainers which I have wanted since I was 16. It took Nike about 10 years to re-release the Air Jordan spacejams, they eventually did on wednesday… and I'm happy. Take a look at them here.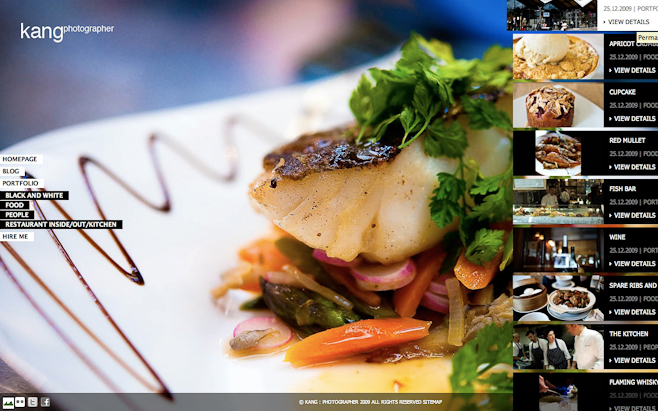 On my extended absence from food writing, I have been beavering away at my latest online property and I'd like to formally introduce it to you guys now. It's called Kang : Photographer at kangphoto.com. So what is kangphoto.com ? it's my online portfolio, it's a fullscreen website powered by wordpress, I've selected my best food shots over the years, in addition to restaurant shots, some street photography and of course, some of my black & white stuff too. Like all my work, it's about as close and dear as it gets. I have poured my heart & soul into it, and I will continue to pour my all into my online projects.
Consider this a 'soft launch' of sorts, I'm still uploading new photos everyday, but enough is done that you can check it out now. I'll of course appreciate any feedback to improve the site, and I do hope you'll enjoy it.