Kang's Note: Oliver Thring of Thring for your supper! opted to articulate a charming bashing of The Light, a nightclub, bar and restaurant (in that order) trying to do too much and ultimately failing to do any single one properly. I love a good rant ( who doesn't right? ) especially when one is done with such flair. Take it away, Ollie! – Kang.
The Light [1/5]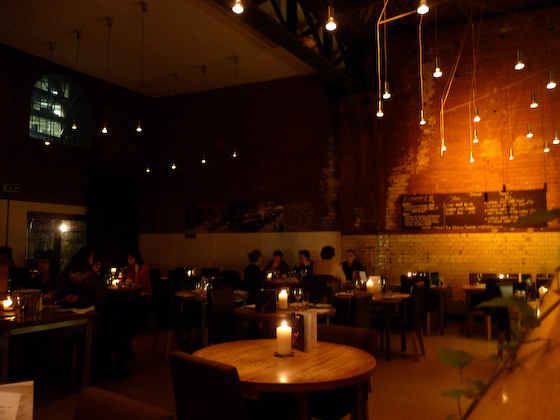 Restaurants invariably disappoint when attached to other things. The Disneyland diner. The burger van at the dogs. Balconies at the Royal Opera House. Of course, the trump card of such places, their snide and snickering victory, is that the trapped customers have nowhere else to go. Out, then, come the elephant foot kebabs or the patties of pulverised gristle, the preheated, lazily oleaginous mess of it all, with an apathetic shrug that seems to say, 'What are you going to do about it?'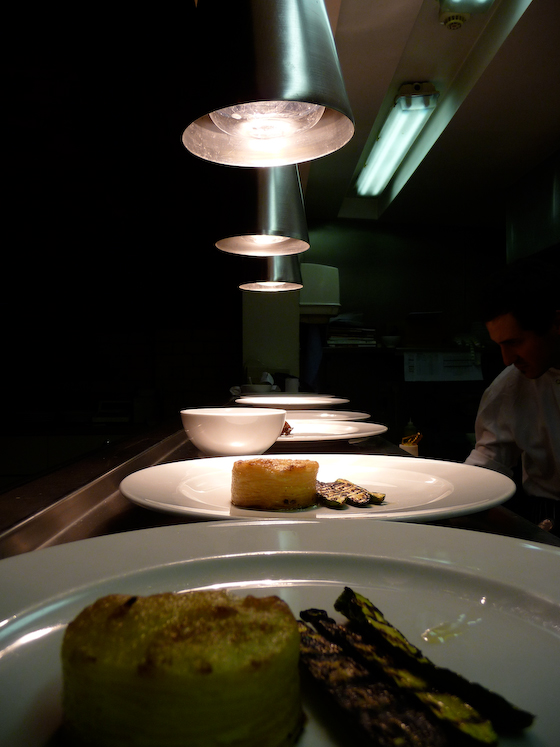 The Light, housed in a renovated electric light station for G.E.R., is a nightclub, bar and restaurant (the proper order, I fear) squatting at the border between the glassy City and the scruffiness of alt.Shoreditch. We're here on some recession-wrought deal that one of our party found on the Internet. The place tries to do many things, and does most of them extremely badly. Downstairs, the oversized bar and restaurant have Hoxtonish exposed brickwork and high, uncomfortable stools, while the 'Lounge' disco above, the website somewhat mundanely informs us, contains a video projector that is 'DVD, PAL, S-VIDEO Compatible'.
Nightclubs and restaurants are like oil and water. At Boundary, Terence Conran's new opening not far from here, you eat in the basement and drink on the roof. Here, the bar and club thump sweatily beside and around the empty restaurant, with only a thin door keeping out the drunken hordes. Eating at The Light, you feel like the sailors in Das Boot, capsuled while the world clangs around you like some collapsing factory, aware that at any moment you might be struck by a torpedo or a sozzled secretary, which are much the same thing.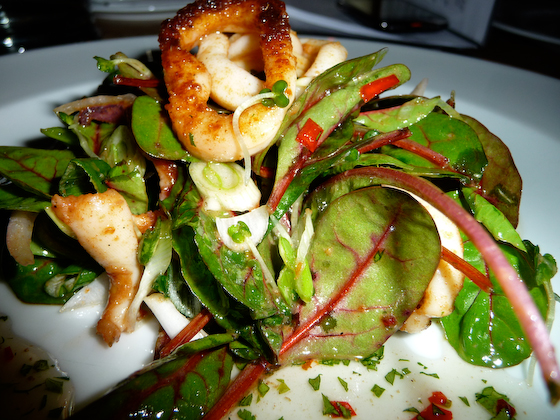 As a consequence of all this, the menu is a somnolent, familiar trudge. The bar serves burgers, chicken wings and the like. The restaurant is slightly more interesting, offering oxtail broth with pearl barley, or poussin with black pudding. It too, though, is fairly routine, and this wonted sort of food is difficult to do well. Custom shrinks the palate, leading to misty-eyed claims for the family's roast dinner or microwaved Ginsters. The Light's lamb chop with dauphinoise and courgettes, then, is going to have to be very good for people to come back for more. And its cheese board… well, I wouldn't risk it.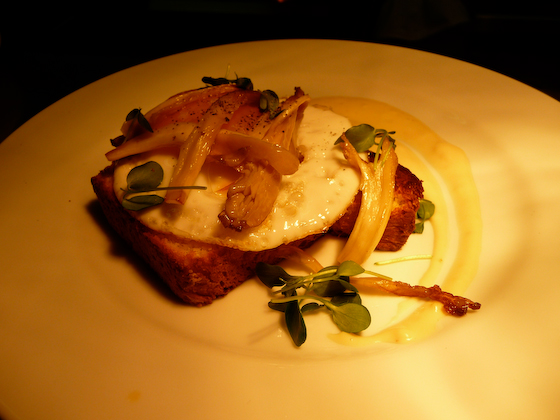 Nothing we order is remotely edible. A fried duck egg on bacon brioche with purée of oyster mushrooms is a sugary, ill-considered brunch dish, the egg shiveringly congealed, the bread not even buttered. 'Baby' squid with a salad of baby cress and a sweet chilli dressing is even more unpleasant. Albert Steptoe is more of a baby than this squid: squelchy latex hoops with weeds and jam. A slab of pork belly terrine sags morosely beside a dead slimey creature, and has the texture of fresh cement. It too has been garnished with the chef's evident favourite, baby cress.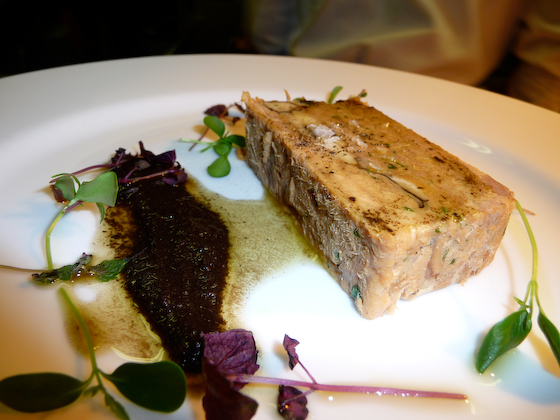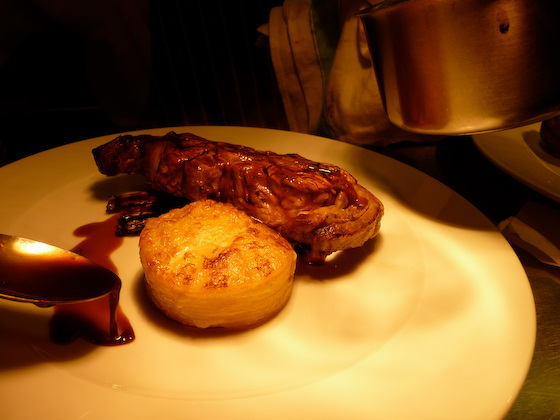 Lamb chop is passably cooked, but appears beside a desiccated puck of dauphinoise heavy on potato and light on cream. Adjacent, out-of-season courgettes taste of magnolia limpness, while roast baby tomatoes, not a bad idea in themselves, flew here from somewhere far, far away and left all their flavour behind. Last and (despite stiff competition) least is what the menu describes as 'papardelle [sic] with duck confit, wild mushrooms and truffle oil'. Each ingredient is present and flabbily incorrect, heaped above a pint of thin, muddy slop. The word 'pappardelle', incidentally, comes from pappare, to gobble, which I definitely don't. What can I say for this dish? Just look at it.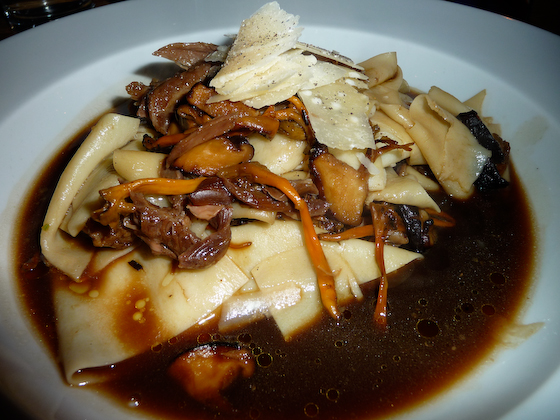 Some might argue that food isn't the point here: the owners want an easygoing menu for pissed clubbers to nosh before a boogie. That being so, why open a restaurant at all? Why conceive a menu that can only be enjoyed – and even then, I have doubts – while drunk? Who would pay money for that kind of experience? And what kind of chef would work in such a place?
By way of answer, a final note. The kitchen is essentially a cubicle at the back of the dining room, and after the starters, I trotted over to ask if I could take a few action shots. I snapped for perhaps a minute, and the chef said to me in a voice heavy with sarcasm, 'You're going to have an interesting photo album back home: starter, main course, pudding…' I replied, 'Yes, perhaps at home, or maybe even on the Internet.' The colour drained from his face, and his sigh spoke of rage and regret in sad, equal
measure. Someone really needs to switch this place off.
The Light, 233 Shoreditch High St, London E1
Tel. +44 (0)20 7247 8989
See on the TFYS Map
Dinner for six, including drinks and service, costs £160.
I always really enjoy Ollie's sense of humour, I actually want to go to The Light after reading this just to cure the curiousity. Well, I hope you liked this post too,  do remember to come back here on 11th March to vote for Ollie if you liked his post. Till then, why not thring for your supper!