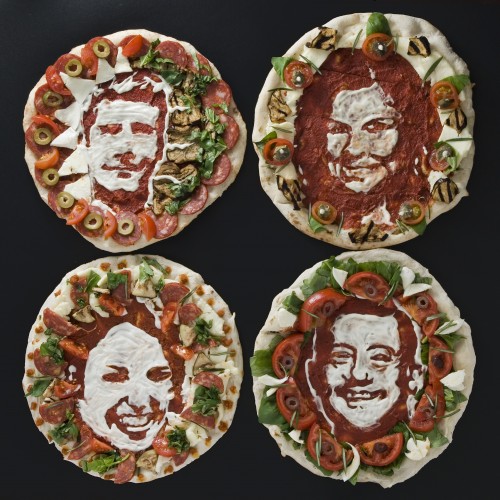 Alright, as I write this – the Girls Aloud party is on tv now before the results go live in about 10 minutes. The x-factor marketing vehicle keeps the brand turning with rossopomodoro immortalising the judges by….. pizza. Apparently, the managing director of the italian franchise absolutely loves the show and this was her way of showing her love.
Actually, food at rossopomodoro is not too bad , I've got a friend from Rome who says its 'good italian' . So there you go, I've yet to review the food, but I'll have Cheryl on my pizza any day.
PS: I'm going to reply the comments to the last two posts shortly.
Did you enjoy reading this post? Why not subscribe to my feed updates for free. Alternatively,  You can subscribe via email.