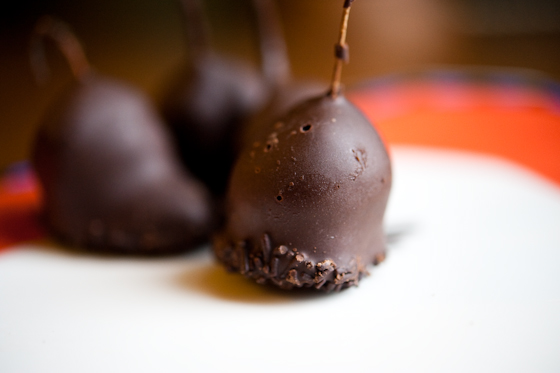 The spoils from my recent travels continue to pile on, and this time I have returned from Brugge looking much rounder and feeling much richer – chocolately speaking. I hope you chocolate lovers out there will enjoy this post.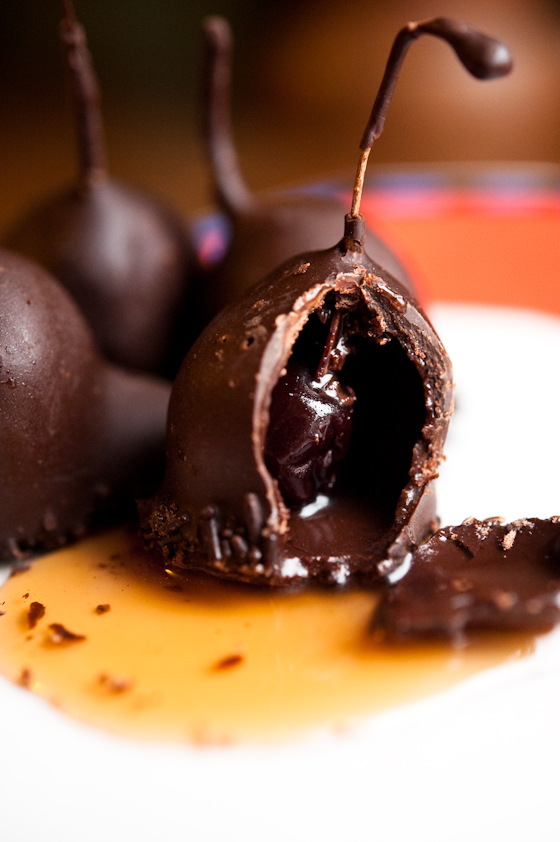 I'll start with the best ones which we've tried from the town made famous by their chocolates, diamonds and Colin Farrell. This was bought from The Chocolate Crown , its officially No.47 on their website chart of chocolates titled 'Cerise likeur'. The cherry liquor was a viscous liquid that oozed out as you took a bite out of the chocolate shell which hid a dried cherry heart, reduced to its essence. Decadence epitomised, this was such a dream…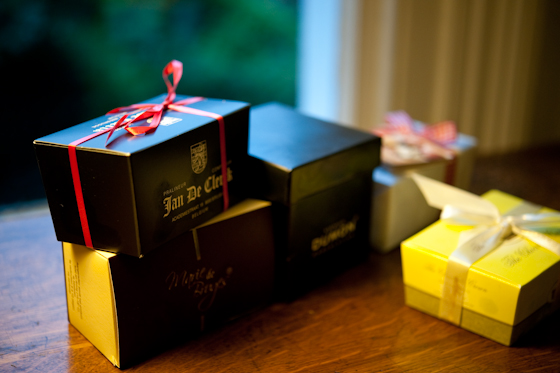 With so many boxes to choose from, you really didn't know what you were going to get, Life suddenly went from being interesting to exciting.
I didnt realise I bought so many boxes until I arrived back in the UK, and I had sampled so many while I was there, so much so that it was a little scary. On the whole, no matter who I bought from be it a posh looking brand or a smaller, obscure looking shop (and there were many chocolate shops in Brugge, far too many to be countable) all exhibited a characteristic creaminess, buttery, you know just very pleasing to eat, oh and they tasted fresh. Prices varied, the cheaper ones could be had for 6 euros/250g (about 20 pieces) and the more expensive ones went for about 14 euros.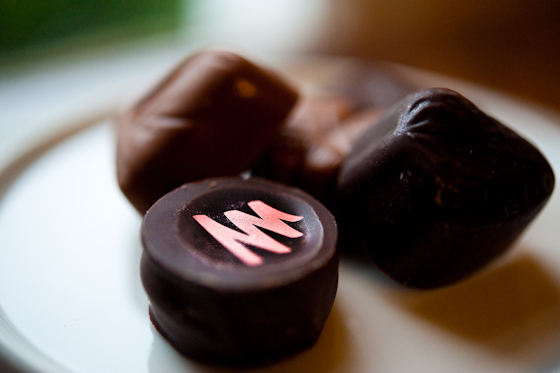 The very first chocolatier we bought from was Stephan Dumon. We had stopped in the shop for hot chocolate – made from melting their creamy smooth brown gems of course. I bought the 500g box, unknowingly giving into the slick marketing vehicle behind the brand, it set me back 14 euros, and the box contained about 46 pieces, almost one for each from their 50-odd selection. I still haven't tried it all yet (if at all humanly possible to do so) but the ones I have tried were mostly mild.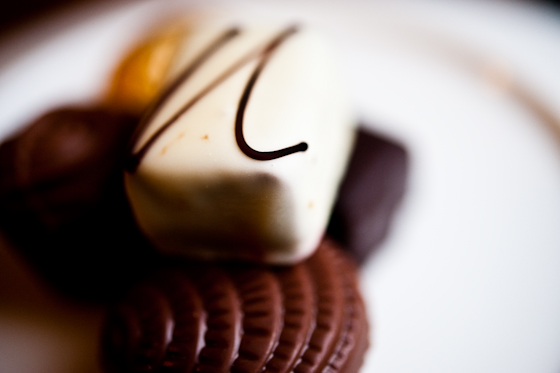 One particular box which I very nearly devoured completely was from Corne Port Royal. Their liquor ones were the most interesting with sugared shell made strong enough to hold a runny liquor core (ranging from port to cognac) , and which you had to suck on to stop it from dripping out. I actually really love white chocolate, and the one pictured is called the 'Valerie' which is a white chocolate smothered crispy gianduja. Another from this selection – the 'Truffe Glacee' is also a winner. It is a 'Candised gianduja with butter' and it was somewhere in between a chocolate flavoured meringue and buttercream. The chocolate is dusted with fine sugar particles on the surface, very regal stuff. This also fell in the top of the price range and I think it was aroud 10 euros for a 250g box, though I could be wrong.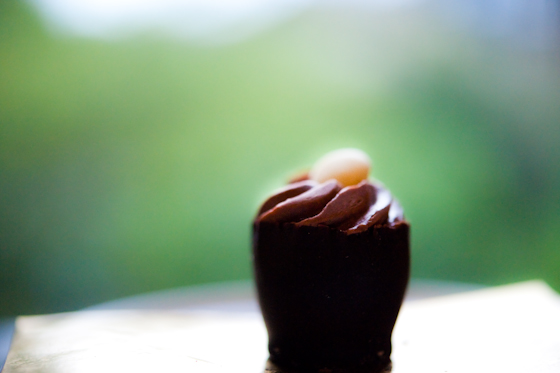 Finally I leave you with a picture of one of the last chocolatiers we visited at the of our day trip in Brugge – Marie de Brugge. It was nearly 5pm and they were within minutes of shutting, and I thought oh what the hey. Sheltered in an unassuming white brick building, the tiny windows only managed to shine scarce rays of light into the shop. Even though they were closing, the shopkeeper was gracefully patient as he took the time to explain the creations and helped me put together my box of chocolates. Pictured is what I believe to be a gianduja in a dark chocolate cup, with a white chocolate chip on top. The chocolate is sitting on top of a reflective separation card from the box and it is shot against natural window light with the green backdrop from my back garden.
Like this blog? Why not subscribe to the email newsletter ; alternatively you can subcribe to the RSS feed.