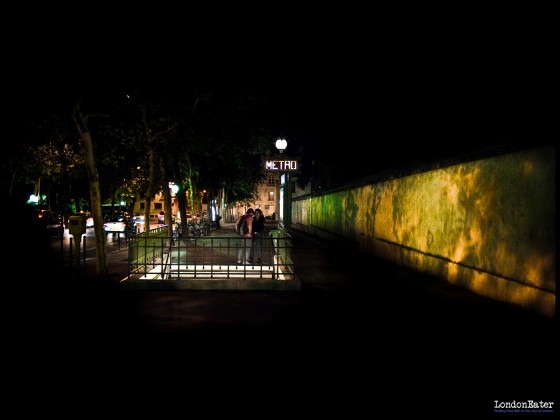 Yes, this is for your mac or PC desktop and you are free to use it for personal pleasure, if you exploit it, I will sue your arse off. Available in two versions: Widescreen 16×10 or Standard 16×12. Click on appropriate size for your monitor, right click and 'set as desktop background' and make sure you fit to screen so it doesn't get all garbled up.
The photograph was taken in Paris, after dinner near Invalides area, the candid moment of the couple is real, and the reflections on the walls are from the spotlights bouncing off some of the buildings toward the left side of the frame. A little something to make staring at the screen that much easier. Next Month: Macarons…
Like this blog? Why not subscribe to the email newsletter ; alternatively you can subcribe to the RSS feed.