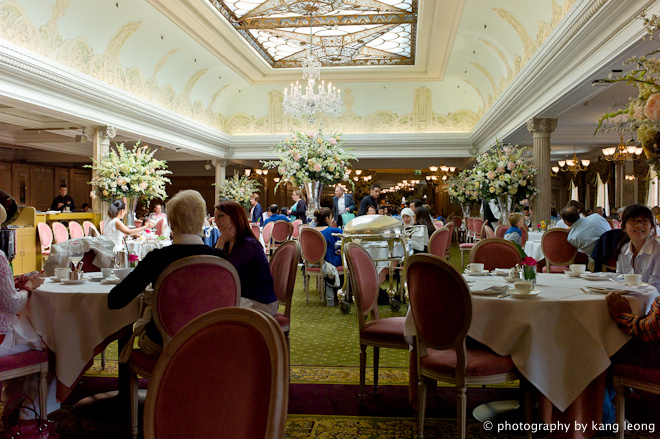 £46 may sound like a steep price, but I assure you, it is one of the best investments you will make, when you are looking for something to fill that gaping void when you are feeling utterly ravenous. The proposition in question is the £46 buffet at the 4th floor restaurant inside the guts of Harrods. Yes, it's that sprawling space past the pet section, with the autopiano running off epic Chinese ballads, and the occasional Whitney Houston belter.
The all-you-can-eat includes unlimited return trips of roast rib of beef, leg of lamb or turkey, and occasionally fish (though I didn't see any) , plus all the trimmings you can afford to pile on to your plate without the mountain of food collapsing before you get back to your table. Not to mention the myriad of salads, cold cured meats, cold seafood, cheese and fruit.
This is what I managed on the first trip: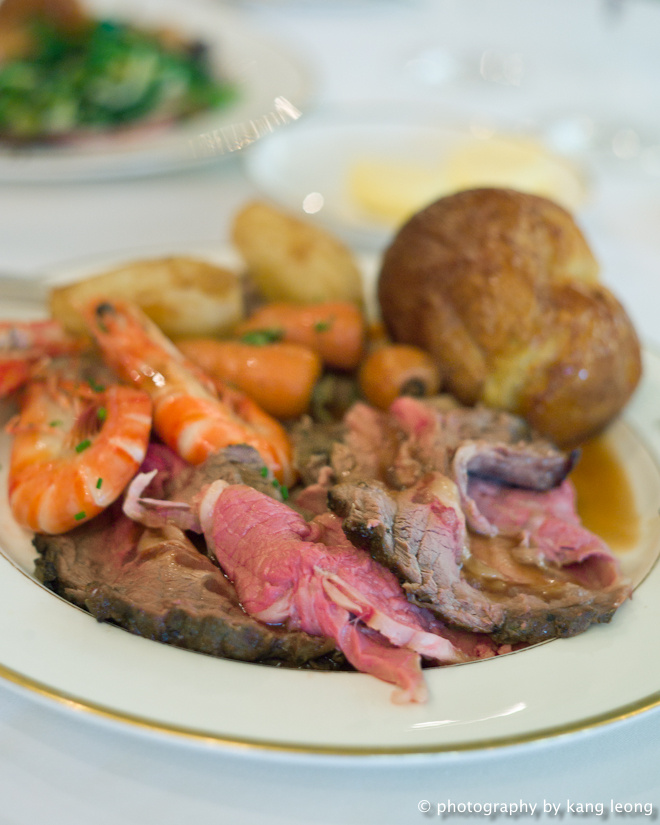 Roast lamb, and roast beef and yorkshire puds, gravy and carrots … all on the same plate. Mmmm. But where we got our pennies worth were these superb king prawns…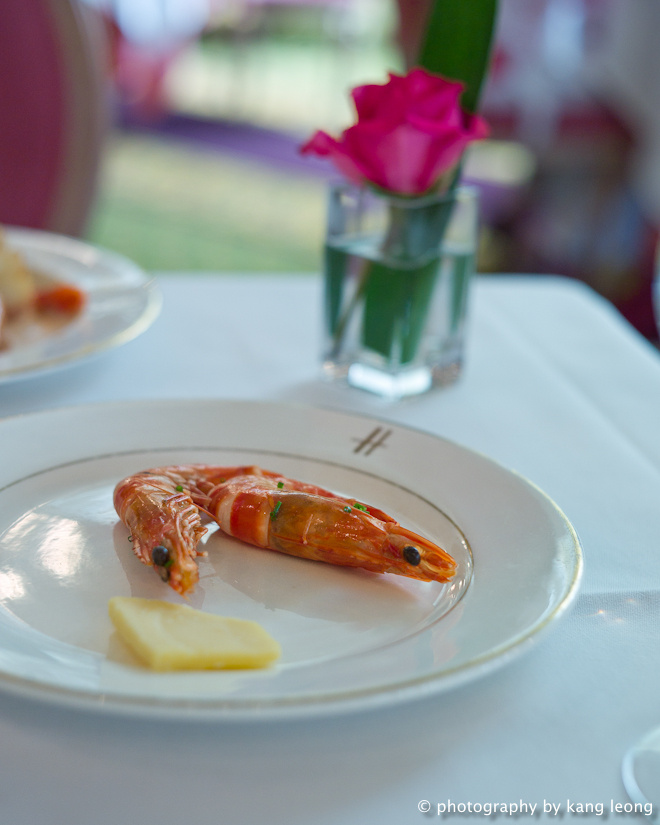 …. some of the juiciest giant shellfish ever to grace a free for all buffet. Seriously, these things could easily pass for £3 a pop at a Caprice outfit or a Hart brothers restaurant. The missus and I kept going back for more and more of these until we got sick of deshelling and degutting prawns. Sweet and juicy. Yeah. The prawns alone were more than worth the entrance fee.
You know I've got a sweet tooth right?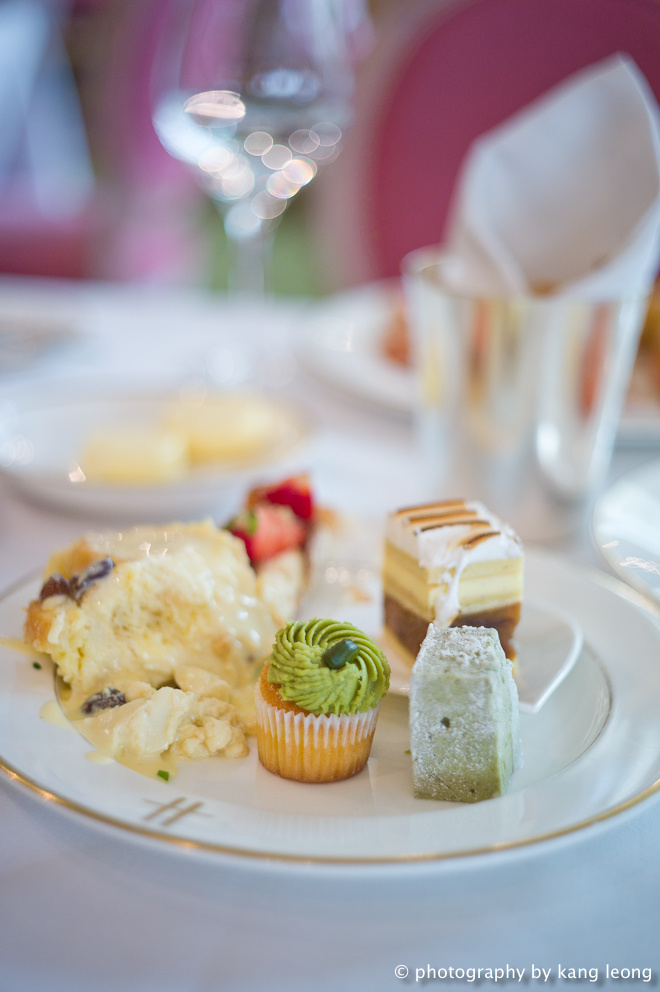 The green blob on the right, is I believe is matcha flavoured Turkish delight. It was ridiculously good, so too was the bread pudding, and the rest of the icing and soft meringue topped sugary creations from the Harrods kitchens.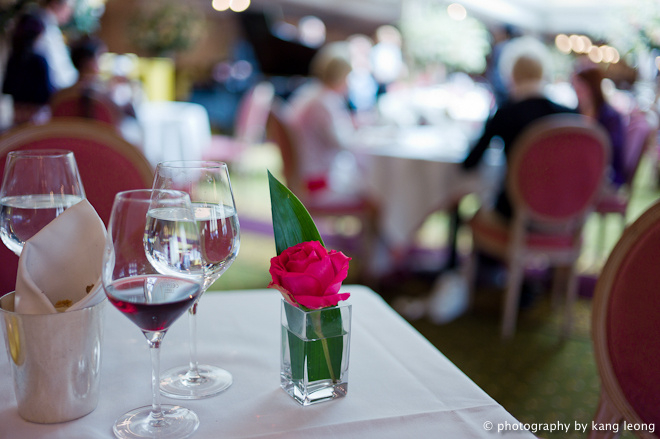 We paid about £100 for the buffet and a couple of glasses of wine, and I quite enjoyed the old school touristy thing to do in our city. Speaking of atmosphere, it was a nice getaway from reality, the banquet-like ambiance, the carvery and tall chef hats, the trolleys – I've always tended to think of Sunday lunch as the British version of dim sum. I wouldn't necessarily call it the 'epitome of elegant dining' as the Harrods website indicates, maybe if we were all characters in an episode of Dallas goes to England. The food is as good looking as what's in the ground floor food hall, the produce is fresh and the result is quite a high quality all you can eat buffet. Not the finest moment in gastronomy, but you shouldn't expect to put your food snob hat on for this sort of thing, like the all you can eat meat feast at a Rodizio Rico, it's all about value for money.
To sum up, I'd like to use a (probably the best) quote from Rocky Balbao :
"…It ain't about how hard ya hit, it's about how hard you can get it and keep moving forward. How much you can take and keep moving forward. That's how winning is done. Now if you know what you're worth then go out and get what you're worth."
Now go forth and get your money's worth, champ.
The Deets.
All you can eat, £46.
The Georgian Restaurant
4th Floor Harrods
87–135 Brompton Road
SW1X 7XL
Did you enjoy reading this? You can subscribe to the Newsletter. Alternatively, you can subscribe to the RSS feed.