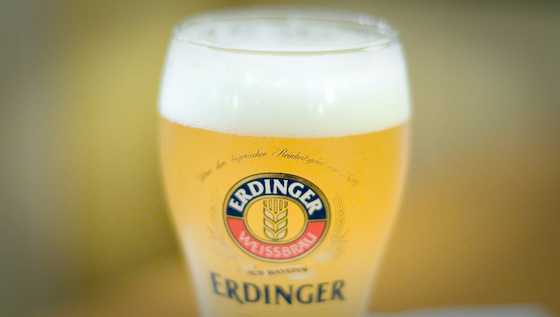 Bavarian Beerhouse Official Site
190 City Road EC1V 2QH
Food £10pp £7.80 for a Stein, YEAH.

I can explain. I ordered a half pint and not the full 1.8 pint glory that is the 'Stein' because it is technically breakfast. The beerhouse is barely just open at 1pm on a Saturday, somehow I showed up too early. I can still smell the cleaning liquids on the floor. A bit of a break from the usual restaurant hopping as I enter the subterranean HQ of London's most authentic German beerhouse.
Germany, here I come!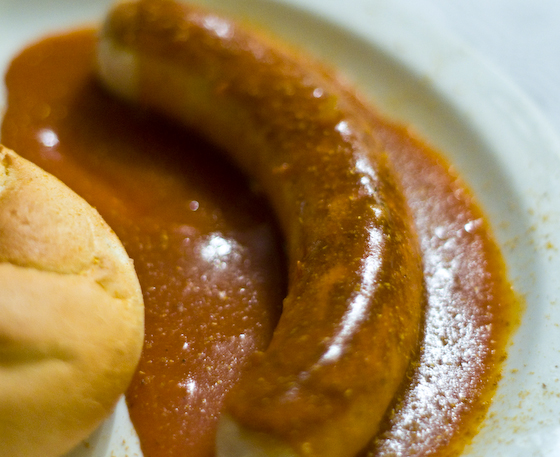 Years ago, I found myself walking along the die sündige Meile, also known also as the Reeperbahn in Hamburg. I was very clearly (ironic no?) wearing my beer goggles and the seemingly long stretch of super night life harked back to a time when the red light district was synonymously dangerous and fun. Soho has got nothing on the Reeperbahn, them Germans really know how to have a good time. Oh and as we gracefully turned down the working girls, and looked the other way as we passed the strip clubs, my ex's dad firstly directed me toward a karaoke bar singing Thai tunes (strong prescription with the goggles) beofre settling down in a more traditional style German pub to have a quiet one.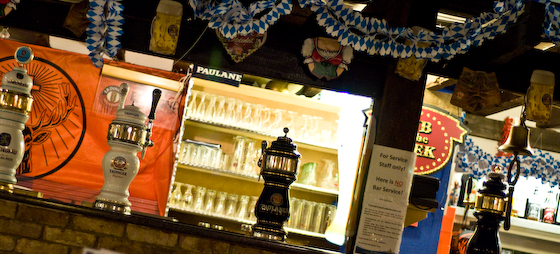 I'm not much of the beerhead, I'll admit to the odd pint of London Pride or perhaps a Budvar. When it comes to the bitter stuff, I'm abit of a wuss and I get tipsy really easily. Worse if I have to travel on the tube. The Germans have great beer, I like the blonde ones ( blonde wheatbeer I mean) ; it's smooth, it's creamy and it's sweet; Suits the tender tastes of one such as me, and I'd like to think that I become rather fun with a couple of tipples… I think.
Sausages and a pretzel, for breakfast.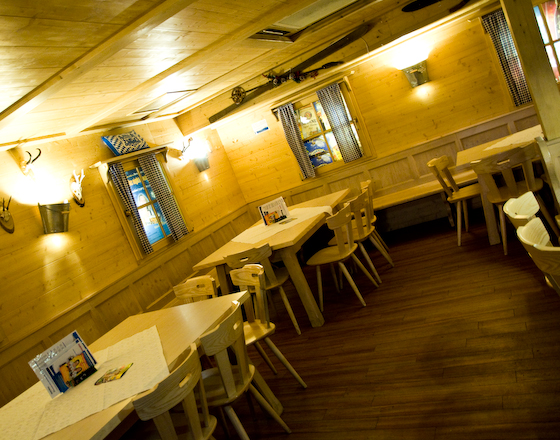 Amazingly, this beerhouse serves up some pretty tasty German dishes and one can have a pretty robust three course meal, if you so choose. The space itself is rather interesting; the main pub area consists of long tables and long benches (not stuck together) and can probably fit about eighty beerheads. Then there is a projector bit which shows German football matches as the Beerhouse is also the Official home of the London fan base for the German football team. There is also a rather eccentric indoor beer garden, with the walls painted to simulate the outdoor variety and all but the best bit is a completely atmospheric ski hut, to which I'm told is an authentic reconstruction, complete with proper old school skis hanging off the walls. Cosy. All in all, a full pub might fit a couple of hundred fun souls. Potential location for my 26th perhaps.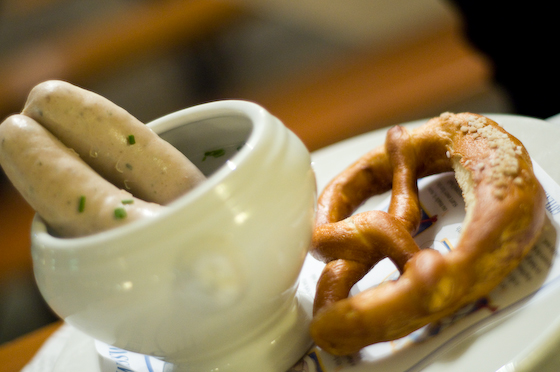 I knew it was a good (bad) decision to start the day with wheatbeer. The first plate of food was the Weisswurst – boiled white sausages served with a pretzel and sweet mustard. Interestingly, this dish comes with instructions on how to eat the wobbly things and advises to 'try not to eat the skin' followed on with a step by step illustrated guide on how to skin the thing. Seriously, that's cool. One can't go wrong with German sausages, and this one is just simply nice; Consistent texture, bouncy and mildy flavoursome.

Great way to start the tummy gears. I was happy to see currywurst on the menu; it was certainly one of the highlights of my Hamburg trip and so I had to try the version on offer at the Bavarian Beerhouse. It didn't quite sizzle with pan-fried goodness and I would personally have preferred abit more curry than ketchup in the sauce, having said that, it still provided for a bellyful of joy. And that's just starters. I have had a third of my half pint.
Pork Roast Munich Style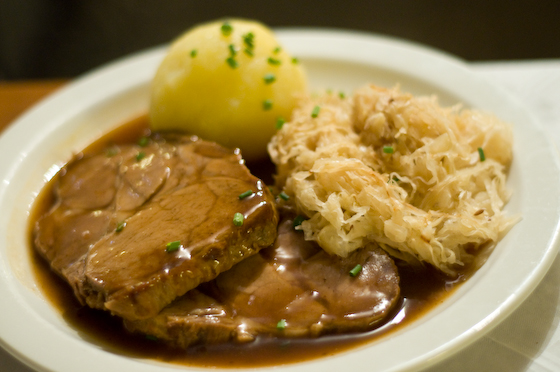 The highlight of my afternoon arrived in the form of the Münchener Schweinebraten – The Munich pork roast served with dark beer sauce and potato dumplings, normally comes with red cabbage, but I asked for mine with saurkrauts. Oh, I can still smell the hearty beer infused gravy that it came in. The meat itself is quite soft and overall it was really comforting digging into this. The portions are actually quite big and for £12.90, it's more than a bellyful for me. I'm almost done with my half pint.
And so my weekend began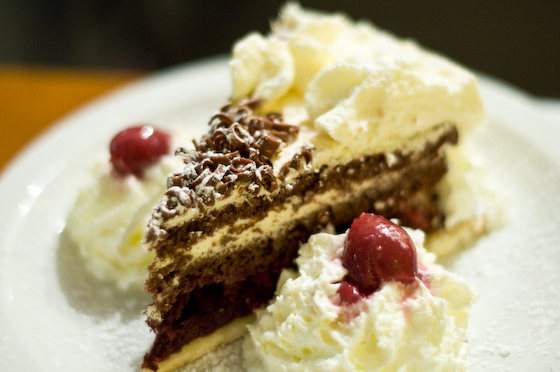 I could not resist the temptation to finish the meal with a blackforest gateau, finished with kirsch cherries. Bit too much cream for me, but it was a pleasant way to end the meal. Yup, I'm done with the half pint. Bit strange to start the day at a pub in shoreditch (really?), but it was rather fun and I enjoyed the beer and sausages, which is the essence of the Bavarian Beerhouse. Every now and again, it's nice getting back to simple pleasures and honest places like thess are a refreshing change to the great search for the next big thing. I think that the Beerhouse is just a great place for people to gather and have a blast, be it your workmates, just mates and maybe even family. Perfect for blind dates to delibarately diffuse the tension. (Discuss?)
Ah, now on to the best bit – they are bringing forward Ocktoberfest with a spring festival. Starting April 22nd (that's tomorrow actually) and will run all throughout May, and you shall be entertained by proper German Oompah bands who'll play on selected nights. Great beer, great sausages and maybe some table dancing. Wunderbar.
The Gist of It.
Bavarian Beerhouse Official Site
190 City Road EC1V 2QH
Food £10pp £7.80 for a Stein, YEAH.
Verdict: Unique and lots of fun. Great German beer, surprisingly tasty food and a cosy place to burn the evenings away with friends and even family.
Did you enjoy reading this post? Why not subscribe to my feed updates for free. Alternatively, You can subscribe via email.